4 Training Technology Trends – CloudShare
To get articles like this free in your inbox, subscribe to our newsletter.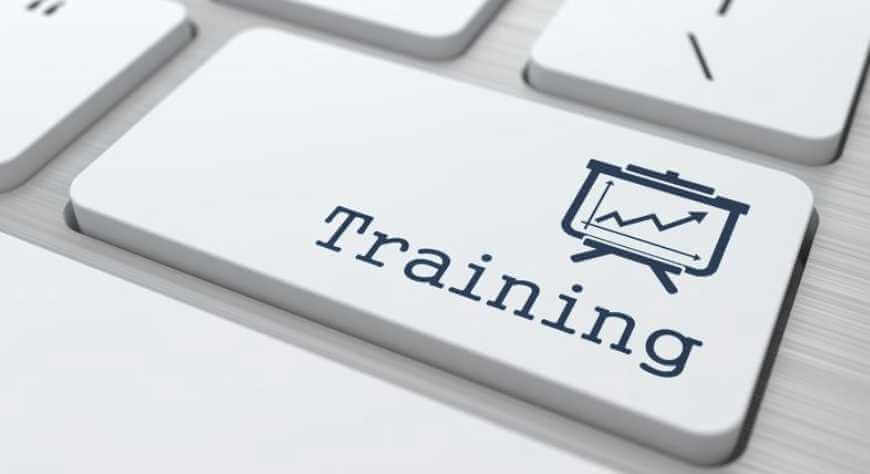 Adopting cloud technology across global organizations has recently become the new economic model for delivering effective training. The 24/7 availability around the world, the obviation of travel, set-up and implementation costs, and the significant rise in student engagement and retention rates are just some of the reasons why cloud based training is gaining popularity among global organizations.
But in order to fully utilize the benefits of online training, it's vital for the entire software training ecosystem to stay updated with the newest learning trends around. And though constantly changing and evolving, there are four dominant trends reshaping software training these days:
1. Gamification
An original way to bypass students' retention challenge these days is by delivering content in the form of a game. It seems this trend is gaining popularity thanks to its ability to increase motivation among students, thus getting them to complete more tasks and engage further in the learning process.
2. Personalization
Research shows us that when we customize processes, the target audience is inclined to be more engaged in the experience. Training is no different, with training courses allowing customizing features to increase student engagement.
3. Bite-sized training
In this digital age, 'short and sweet' should be the motto for every training course. With our limited attention span, short content units are the best way for highly effective learning.
4. Virtualization
Cloud based training environments have paved the way for the elimination of physical campuses. This means virtualized training could be used in partner channel support, customer software training or employee training – all the while providing the same learning experience at a fraction of the cost.
Gaining momentum across the industry, these trends deserve a thorough examination to learn just how the cloud is expanding its possibilities. And that is exactly what we do in this paper.
Download the full whitepaper and learn about the 4 trends disrupting software training, how to use them in your program and leverage them for more effective cloud based training.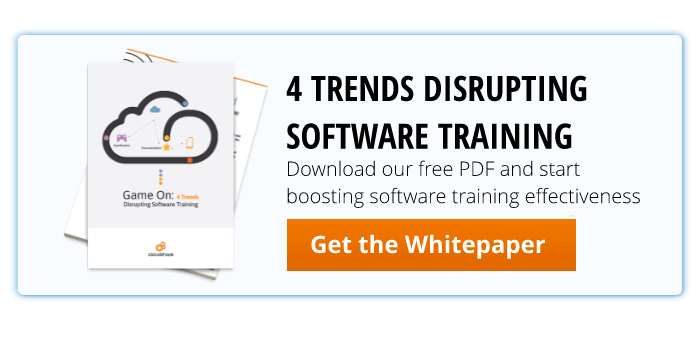 ---
What you should do next…
1. Subscribe to our newsletter:
Subscribe to our newsletter below for the latest news, advice and thought-leadership for software professionals. Or visit our blog to browse our most recent articles.
2. Learn how virtual labs can grow your business:
To learn more about how CloudShare helps software organizations grow revenue, increase efficiency and improve quality, visit our resources page. You'll be able to browser dozens of valuable white papers, eBooks, webinars, case studies, and brochures.
3. Get a FREE, no obligation demo:
Discover just how easy it is to create your cloud environment—in minutes! One of our friendly virtual labs experts will be happy to:
Show you the platform in action
Calculate pricing for your business
Set you up with a 14-day free trial
Answer any questions you have
No pressure or obligation