5 Tips for Accelerating Channel Partner Training Success
To get articles like this free in your inbox, subscribe to our newsletter.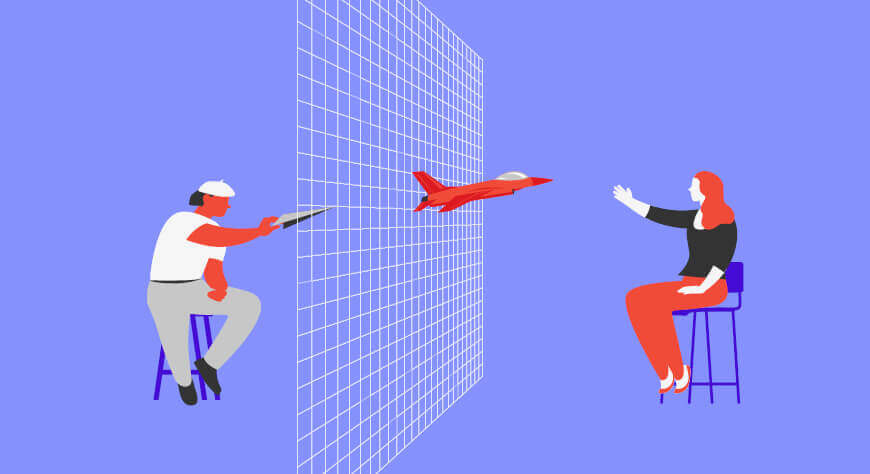 Research shows that the right channel partner training technology can shorten sales cycles by 28% while helping 13% more sales reps reach their sales quota.
In short, your channel sales training partners play an essential role in your company's growth, and so anything you can do to make their lives easier is a win-win.
Here are 5 top tips for getting it right, and facilitating success for channel partners so they can sell your software with efficiency and ease.
Our List of 5 Tips for Accelerating Channel Partner Training Success
#1: Meet Today's Remote Working Challenges
Traditionally, your channel sales training would have been located around the globe, regularly selling face to face on their own sales turf. Field sales teams are on pause right now, and the business world is expecting permanent change to the way we sell and train software.
What's your strategy for allowing channel partners to keep selling remotely? Technology can support an organization with business continuity, even without the ability for physical travel. While many software solutions will have nothing in place for this situation, hands-on lab environments allow your channels to showcase, promote and sell your solution anywhere, and can be made accessible with nothing more than an email address and a password.
#2 Shorten Time to Competency for your Solution
Your channel partners need to be able to rely on an always-accurate version of your software.
The longer it takes your partners to understand your software's value, the harder it will be for them to promote you to their customers. This is made harder with every software update or new feature release. Traditionally this might have been once or twice a year, but with the rise in agile working methodology – it's now more like every three weeks.
An up-to-date software environment will remove the typical lag between the announcement and arrival of a new feature, giving customers access to the most up-to-date demo or training in the quickest time possible.
#3 Make Setting Up Customer Environments Simpler
Each prospect has their own unique environment, as well as considerations of security, networking, cloud partners, and infrastructure. If there are many hoops to jump through to show a prospect your solution, then chances are – it won't be top of the list for your partners.
This can be made so much simpler, allowing your channel partner training program owners to create custom environments without each customer's complex initial set-up. These environments need to be entirely flexible and customizable to meet today's complex networking and hybrid-cloud reality, allowing your partners to use any cloud resources, OS, or even advanced networking such as firewalls, ports, and native nested virtualization.
#4 Add Insight into What Your Channels Are Doing
The degrees of engagement between you and your channel partners can lead to confusion, mixed messages, and poor communication. Ensure you have as much insight as possible into channel activity, to lessen the impact of this separation. Technology can bridge this gap, offering the ability to see each sales enablement session from a single dashboard, including all prospect activity, from engagement to churn.
With this visibility, you can reach out to support channel partners with what they need when they need it, such as additional customer education materials that help explain the software better when you're noticing churn. As an added benefit, you can start to build a data-driven model for tracking how successful your channel partner relationships are, measuring trends over time.
#5 Manage Resources with More Impact
Controlling usage and allowances behind the scenes can boost the ROI of your channel relationships, and give channel partners more freedom, too. Think about each relationship, customer, or user, and then decide which products, demos, and training programs each channel partner has access to, and what usage restrictions should be put in place.
This also has larger business benefits. By accessing data on resource utilization and patterns, you can see ROI at a glance, and make intelligent decisions that have an immediate impact. See with clarity which channel partners are paying dividends, and which aren't working for you the way you would have hoped.
CloudShare for Channels – A Powerful Tool for Pre-sale to Post-sale Customer Success
If you're looking for a single technology that provides channel partners, distributors, and resellers with all of these benefits, you've found it. CloudShare for Channels offers an easier way to demonstrate and deliver your software solution. Partners will have access to an always-accurate, hands-on version of your software solution, easily customizable to meet unique customer environments, no matter the complexity, and at scale.
This not only makes it easier for your channel partners to sell, it also makes it easier for the prospects to buy. Once they have access to a safe, sandbox environment, they can take your software for a test-drive that mimics its actual use, shortening the onboarding time, and giving them more reasons to say yes.
From behind the scenes, your business gains full visibility into these customer demos, sales enablement sessions, and training environments, with a better understanding of what's working and what isn't, controlling costs and communications, and ensuring that your partners truly feel that you're working as a team for the same goals.
Want to improve your channel relationships? Learn more.
---
What you should do next…
1. Subscribe to our newsletter:
Subscribe to our newsletter below for the latest news, advice and thought-leadership for software professionals. Or visit our blog to browse our most recent articles.
2. Learn how virtual labs can grow your business:
To learn more about how CloudShare helps software organizations grow revenue, increase efficiency and improve quality, visit our resources page. You'll be able to browser dozens of valuable white papers, eBooks, webinars, case studies, and brochures.
3. Get a FREE, no obligation demo:
Discover just how easy it is to create your cloud environment—in minutes! One of our friendly virtual labs experts will be happy to:
Show you the platform in action
Calculate pricing for your business
Set you up with a 14-day free trial
Answer any questions you have
No pressure or obligation