5 Tips for Converting Remote Software Demos in the Age of COVID-19
To get articles like this free in your inbox, subscribe to our newsletter.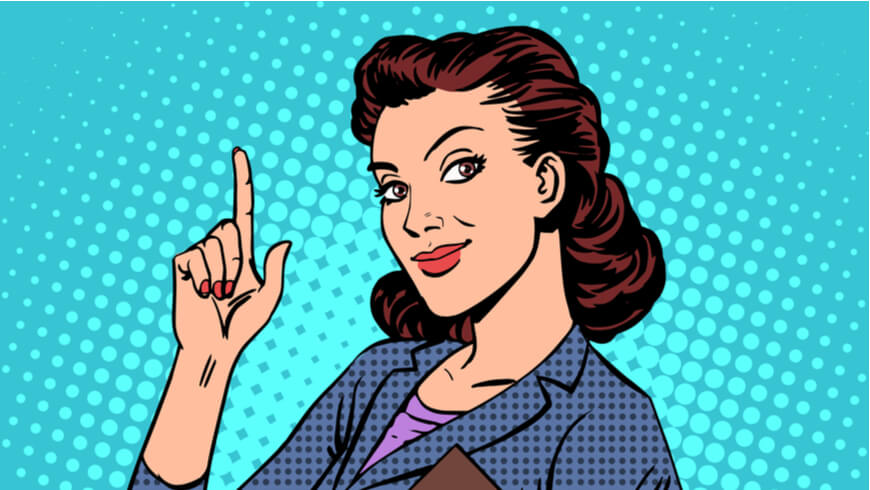 During the pandemic, changes in tech went into hyperdrive, as companies were faced with higher stakes during the switch to remote working.
This meant rethinking sales processes almost overnight, with in-person demos and training sessions completely out the window. More emphasis was put on remote software demos, and how businesses could break the mold, using live tools to help sell products in a more engaging and efficient way.
In fact, 67% of the buyer's journey now takes place digitally, with more scope for personalization and an improved customer experience than was previously possible. But how can you make the most of this new environment we find ourselves in?
Here are 5 sales enablement tips
Make sure teams are remote-ready
This might seem a little obvious, especially given that the world has been working remotely for over a year now. However, you'd be surprised how many processes are still not optimized for remote demos.
The first thing to check is that you have the right tools for the job. Making sure that sales teams are equipped with high-quality headsets and cameras will maintain a standardized level of professionalism across the team. It may seem basic, but it's important to get the basics right.
Your chosen technique for providing demos needs to be engaging. Think of it more as the start of the customer journey, rather than pre-customer journey. You don't just want your customers to finish their demo with the relevant information, you want them to have had a great overall experience, too.
This means looking at the way you demo more critically. You need to ask whether you can do more to involve participants and create more valuable customer journeys.
Smarter team training
Team training should be part of your ongoing improvement strategy. This is helped with regular training to pass on knowledge and useful information about upcoming changes.
As we are now seeing from software companies, customer success begins during the demo stage. Currently around half of salespeople rely on their peers to get tips for improving. 44% looked to their manager, and 35% to team training resources. For a truly unified sales team, make sure that you are actively investing in employees by committing time to training.
Hands-on demo software
Customers now expect more than a slideshow presentation if they're going to be moved to buy. This has prompted businesses to assess how they demo products and whether there are better options for them, depending on their product and audience.
In the last year, the use of sales enablement tools has risen by 567%, with many companies looking to virtual labs and learning experience platforms (LXPs) to create a more engaging way for prospective customers to begin their product learning process.
This kind of sales demo environment allows customers to try before they buy, with complete freedom and added support from your team. This helps demonstrate the value of the product in terms of how it meets their unique requirements and objectives.
Personalizing the experience
Learning processes that LXPs offer are often completely customizable, meaning that you can tailor the experience to customers' needs.
Research from New Epsilon has found that 80% of consumers are more likely to make a purchase if they're offered a personalized experience. Personalization feeds into the idea of a stronger customer journey, one that begins as part of the buyer journey. By creating personalized environments for buyers, you are giving a taste of just how they'll be treated as a customer: with care, and a bespoke approach to their needs.
Part of the bigger picture
The demo stage should help form the beginning of the customer journey. You're aiming to give customers an exceptional pre-sales experience, as well as an exceptional customer experience once they've made the purchase.
To do this, your team needs to know how their work fits into the bigger picture. Involve your customer success department during the demo stage to allow them to get a feel for the incoming customer's pain points and needs with the software. Make notes of what kind of questions a customer asks and which features they focus on.
Ensure that the salesperson leading the demo knows exactly what the next steps are for the buyer to help keep the transition between stages as smooth as possible. This way you can create a unified experience across the entire customer journey.
Ready to revolutionize your remote software demos?
Start introducing these approaches to improve your team's remote software demos and continue looking at the way you work to see if there is anything that can be improved. The monthly training meetings mentioned above could be a good opportunity to discuss any new ideas around your sales strategy. Properly executed remote product demos can be the beginning of a positive customer experience, so make sure your team is fully equipped to give outstanding service.
CloudShare offers an engaging and interactive way to demo your product. Contact us to find out how we can help you build stronger customer journeys, or book a demo to see CloudShare in action. 
---
What you should do next…
1. Subscribe to our newsletter:
Subscribe to our newsletter below for the latest news, advice and thought-leadership for software professionals. Or visit our blog to browse our most recent articles.
2. Learn how virtual labs can grow your business:
To learn more about how CloudShare helps software organizations grow revenue, increase efficiency and improve quality, visit our resources page. You'll be able to browser dozens of valuable white papers, eBooks, webinars, case studies, and brochures.
3. Get a FREE, no obligation demo:
Discover just how easy it is to create your cloud environment—in minutes! One of our friendly virtual labs experts will be happy to:
Show you the platform in action
Calculate pricing for your business
Set you up with a 14-day free trial
Answer any questions you have
No pressure or obligation