6 Tips to Increase Learner Engagement With Better Digital Experiences
To get articles like this free in your inbox, subscribe to our newsletter.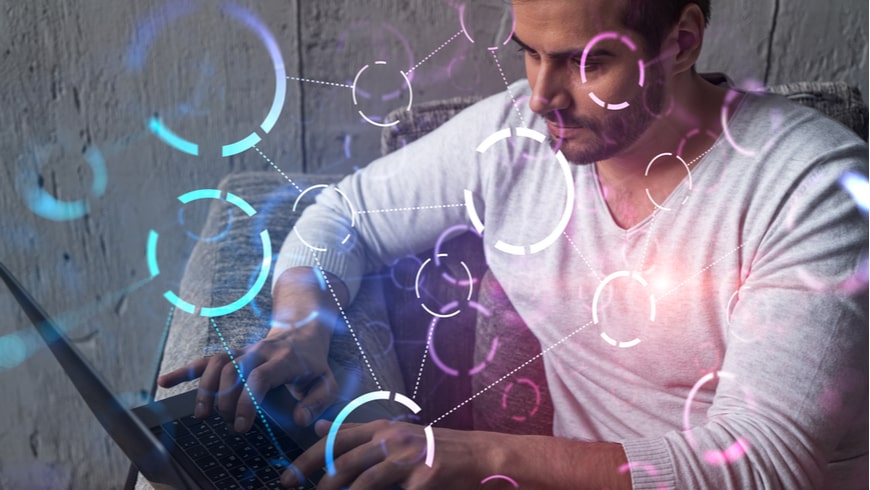 Why do experiences matter?
On the face of it, customer training seems relatively straightforward: you need to get knowledge transferred, as efficiently as possible.
You might think focusing on experiences is a bit of a soft topic in a space defined by the hard truth of training and information transfer. But it's not about schmoozing the customer—it's about building something better for your business.
There's a reason companies are investing in virtual platforms that support a great customer experience: it leads to better business results. Providing a great customer experience through your customer training program means:
Driving two-thirds of customer loyalty via training
1.5x YoY growth in customer retention, repeat purchases, and customer lifetime value
You're 70% more likely to be chosen as a primary supplier
Increased revenue by 5% to 10%
Long story, short: experiences matter more in our newly remote world; with more digital solutions than ever, customers face more distractions. Providing a great experience will help you stand out from the noise.
We also have new expectations in this new world. Customer training should be personalized, not generalized. It should be engaging, not passive.
The way people train has changed for good. Are you keeping up?
Looking for more on the training industry? Check out our State of Virtual Training Technology report to learn the trends that will define the space in 2022. 
6 Tips For Increasing Learner Engagement
Hands-on training experiences should be the new normal in a virtual world. But how do you move from a static program to a dynamic experience for your customers?
These 6 tips will help you get started in the right direction.
#1 Personalize the training
One-size-fits-all training may not appeal to some of your customers (or even most of your customers).
Personalize your training by persona, use case, plans, features, or whatever variables make sense for your company and clientele. It doesn't have to mean going back to the drawing board, either. Look at the training content you have now, then look at your personas and use cases. From there, make an honest assessment of what you need to add, change or remove for each element of your training. The extra time and effort in creating relevancy will likely be justified by much better customer engagement.
#2 Get real
IT training doesn't have to be boring. Try to excite and engage learners with real-world experiences that feel close to home.
You might include case studies with actual results that help customers better "see" the value of your platform, but the best way to master this tip is to harness a virtual cloud-based environment that enables training in real-life scenarios.
Getting customers into the product or scenario as soon as possible makes the training a hands-on, real-world experience instead of an academic exercise. Not only will they have a better time, but you will also see better results for usage, retention, and more.
#3 Make it interactive
Want to get even more real? If yours is a complex product, virtual instructor-led training (VILT) is the ultimate weapon for increasing customer engagement education.
A repository of training content makes sense for self-serve customers, but adding an actual person into the mix makes a lot of sense for customers that need more attention. Bringing a virtual environment to your training enables learners to interact better with the instructor, each other, and above all, the software.
#4 Easy access to content
The last thing you want to do is send your learners to juggle between apps while in class.
If you're already leveraging a Learning Management System (LMS) to create and manage your content, check if it offers integrations to the rest of your training technology stack. For example, LMS integrations to virtual IT labs enable learners to go directly from your LMS to the hands-on practice platform with a click of a button or view content side-by-side in a single platform.
These integrations make training a unified experience, instead of something that will compete for the customer's attention.
#5 Train continuously across the customer journey
Training isn't a one-and-done deal reserved for onboarding. The best training programs consider existing customers' needs as the product, technology, and teams change.
Want devoted champions? Offer customers continuous training to cover new feature releases, use cases, best practices, and more. Consider creating structured learning paths to guide learners from onboarding to continuous customer education.
#6 Provide one central location for all training experiences
The only way to collaborate globally is when you have a single source of truth. You're looking for a platform that lets your learners practice on the most up-to-date version of your software in one central location, no matter where they are in the world.
Using one platform means you'll be able to keep content updated, connect the dots for learners, and most likely better manage your training budget.
How to leverage hands-on experiences to maximize business impact?
To help your training program help your business, Lee and Kevin recommend focusing on three areas: flexibility, reach, and efficiency.
There are a few ways to leverage virtual training within each focus area:
Flexibility: Use automation to scale easily, work with a web-based vendor for easy learner access, and let your virtual training guide intuitive collaboration and global content creation and distribution.
Reach: Focus on solutions that are cloud-based and hybrid, offer both VILT and self-paced programs, provide ready-made templates and the ability to customize, and give you tailored analytics.
Efficiency: With a virtual training platform, you get cost control automation, quick environment creation, tech stack integrations, and the ability to set up training without IT expertise.
Looking to dig in deeper? Learn more about virtual training with CloudShare.
---
What you should do next…
1. Subscribe to our newsletter:
Subscribe to our newsletter below for the latest news, advice and thought-leadership for software professionals. Or visit our blog to browse our most recent articles.
2. Learn how virtual labs can grow your business:
To learn more about how CloudShare helps software organizations grow revenue, increase efficiency and improve quality, visit our resources page. You'll be able to browser dozens of valuable white papers, eBooks, webinars, case studies, and brochures.
3. Get a FREE, no obligation demo:
Discover just how easy it is to create your cloud environment—in minutes! One of our friendly virtual labs experts will be happy to:
Show you the platform in action
Calculate pricing for your business
Set you up with a 14-day free trial
Answer any questions you have
No pressure or obligation