7 IT Training Easter Eggs You Don't Want to Miss
To get articles like this free in your inbox, subscribe to our newsletter.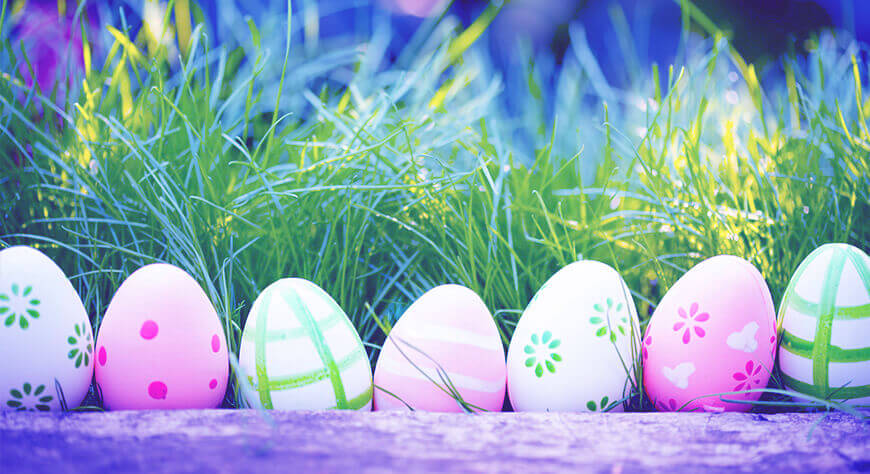 Have you ever seen an Alfred Hitchcock movie and thought you saw Hitchcock himself on screen? You weren't hallucinating. Hitchcock made small cameos in 39 out of his 52 films – little hidden gifts for his viewers, known as Easter eggs.
And Hitchcock isn't the only one who's done it. Hiding Easter eggs (often messages or images) is very common among filmmakers – and among programmers, too.
This year, I decided to do a little Easter Egg hunt of my own showcasing insightful and useful information IT training leaders have left across the web.
Let's get into the holiday spirit with a corporate training song, and then start exploring.
Explore the past to reimagine the future
Sometimes you need a better understanding of what led our industry to where it is now to be able to create a brighter future for your company. Our first Easter egg digs into that past.
This quick infographic does a great job walking you through our industry's milestones. But before you click through, can you guess when tools to evaluate training impact were first created? Or which company created the first corporate university? Here's a hint – it was called Hamburger University.
Embrace the challenges and opportunities the present provides
Understanding how your training program is doing in the present can help you make smarter decisions. Consider doing a form of Easter egg hunt year-round to stay on top of what's going on in your company, what works best for modern learners and what trends are developing across the industry by checking out resources 2-4.
As you can see, the data itself is the ultimate Easter egg. As Learning Solutions points out, many key stakeholders in the organization – including marketing, sales and customer service – are already tracking and analyzing data, and making strategic decisions based on it.
For learning and development programs to stay ahead of the game and prove their value to business outcomes, Learning Solutions suggests they establish a learning data strategy – and the article offers a seven step process to do just that.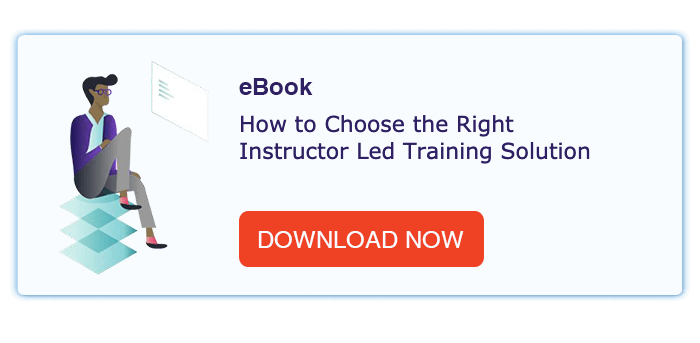 3) [Webinar] Learning by Doing: How to Train the Modern Learner – Training Industry with Learndot and CloudShare
According to the State of Virtual Training 2019 survey by author and speaker Cindy Huggett, who specializes in the intersection of technology, leadership and learning, "unengaged participants" is one of the biggest problems in the industry. That's especially true for modern learners, who are constantly multitasking with short attention spans through overbooked schedules.
Well, our very own Lee Berkman, virtual IT labs expert at CloudShare, hosted a free webinar together with Jesse Miller, general manager of Learndot by ServiceRocket, and run by Training Industry, where they shared a five-step process for training modern learners using learning by doing principles and virtual IT labs.
Among the lessons taught in the webinar are:
How the "forgetting curve" shifts across the learning pyramid (or what are the best ways to help your students not only understand the content temporarily, but retain it).

How to create immersive learning experiences – with the help of virtual labs technology – that get the modern learner's attention and make a positive impact on the business.

How to perform a health check and optimize your training program, including the top metrics to look at, how to evaluate course content and instructor skills, and multiple ways to scale.
Talented Learning talked to Donald H. Taylor, the chairman of the Learning and Performance Institute and the Learning Technologies Conference, to hear about his annual L&D pulse survey findings, including how eLearning trends vary across geographies.
Make sure you also catch Taylor's career advice for learning professionals in the podcast, so you can set yourself up for success.
Create a brighter future
Abraham Lincoln famously said that the best way to predict the future is to create it, so the final three pieces of content in our Easter egg hunt, before we log off LinkedIn for the holiday and start hashtagging pictures of chocolate on Instagram, are all about creating strategic processes and systems that can help you and your organization thrive long term.
A 2017 Cybersecurity Ventures report predicted that "nearly 3.5 million cybersecurity jobs will be left vacant by 2021," reports Women2. In late 2018, Fortinet reported that "demand for seasoned [cybersecurity] professionals has surpassed supply," and suggested that organizations "create new talent in the field" by reinvigorating their training programs.
In the article, multiple paths of action organizations can take to create this new talent are suggested.
We all want to provide the highest quality of work we can and deliver as much value as possible. When it comes to corporate training, the Association for Talent Development reminds us that highest value means highest return on investment for the organization.
The article provides a step by step guide to calculating training ROI in a way that lets you improve when you see the impact decreasing. It goes into what to measure and when, and who to include in the process, so that the c-suite can trust your findings.
As learning and development becomes a greater differentiator, impacting key business areas from employee retention and branding to customer success and loyalty, training leaders across the world are feeling the pressure to drive bigger and better results.
To give you a competitive advantage, CloudShare reached out to some of the biggest names in corporate technology and training for insight – including ForgeRock, NASDAQ BWise, MASIE Center, TrainingIndustry.com, CEdMA, the Association for Talent Development, and other inspiring companies.
These experts shared powerful advice from the cutting edge of corporate training, including what helped their own organizations, employees and customers succeed.
Among others, this ebook teaches you how to:
Prioritize learner and end user experience to get a seat at the decision-making table.

Build an insight-driven culture to transform results and get resources from the c-suite.

Invest in technology that reacts quickly, scales systems and tracks results.
Happy Easter from CloudShare!
May your training program flourishes this spring, and may your work always be as fun as an Easter egg hunt.
---
What you should do next…
1. Subscribe to our newsletter:
Subscribe to our newsletter below for the latest news, advice and thought-leadership for software professionals. Or visit our blog to browse our most recent articles.
2. Learn how virtual labs can grow your business:
To learn more about how CloudShare helps software organizations grow revenue, increase efficiency and improve quality, visit our resources page. You'll be able to browser dozens of valuable white papers, eBooks, webinars, case studies, and brochures.
3. Get a FREE, no obligation demo:
Discover just how easy it is to create your cloud environment—in minutes! One of our friendly virtual labs experts will be happy to:
Show you the platform in action
Calculate pricing for your business
Set you up with a 14-day free trial
Answer any questions you have
No pressure or obligation