7 Tips for Virtual IT Training Success from Influencers in 2019
To get articles like this free in your inbox, subscribe to our newsletter.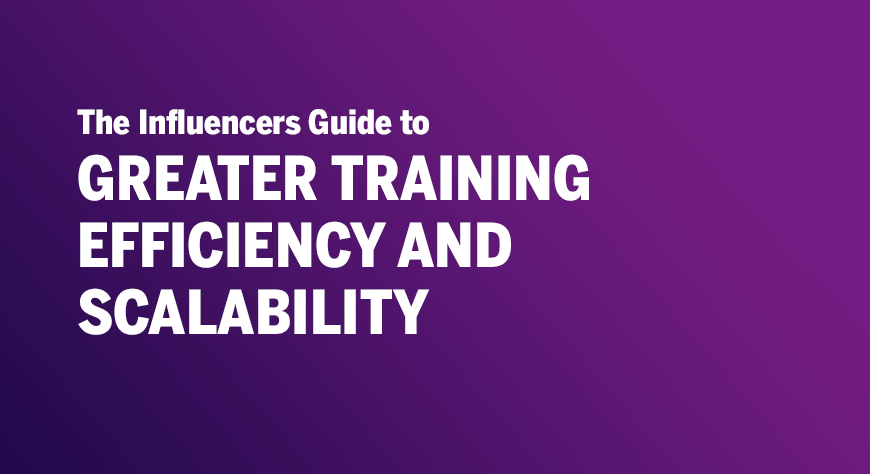 Successful Executives Share Their Most Poignant Pieces of Advice in CloudShare's Newest Guide
We want 2019 to be training managers' best year ever. If you've been reading the blog over the past few months, you know we've cleaned out our metaphorical training refrigerator. We've given thanks for the ROI corporate training provides. We've explored how to address multigenerational and multicultural differences in training and bring teams closer together.
To ensure we've covered everything, we reached out to some of the most inspiring executives and leaders at successful organizations for tips every tech training department leader should consider when looking ahead.
We spoke to executives who are shaping our industry through their work at ForgeRock, NASDAQ BWise®, the MASIE Center, Training Industry, Customer Education Management Association (CEdMA), the Association for Talent Development and many other companies at the cutting edge of training.
Based on their insights, we've created an e-book, "The Influencers Guide to Greater Training Efficiency and Scalability in 2019," and also distilled the following seven tips to help you achieve tech training success in 2019.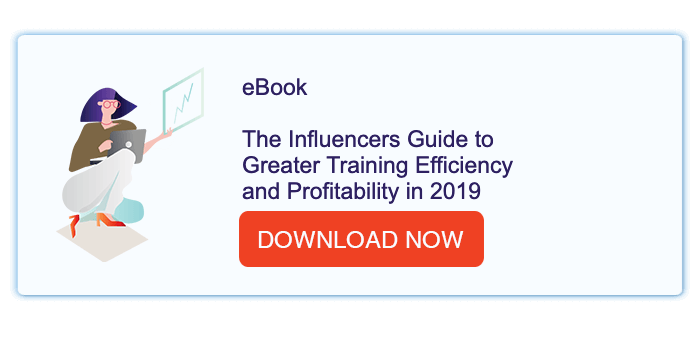 #1: Audit Your Current Training
According to ForgeRock, being in the trenches doesn't necessarily mean you see the full picture. Talking to your team and customers, and listening to their experiences and points of view can help you make changes that will improve your training. Learndot added that training managers and team members need to track and analyze course data and gather other forms of insight as well.
Combining these two strategies will help you see what works great as is, what needs improving, what hurts your team and customers' success, and what needs to be created or done in a whole other way.
#2: Measure Metrics and Design for Performance
Experts from NASDAQ BWise, CEdMA and GigaSpaces stressed the importance of measuring how your training impacts business results and making changes to improve. BWise, for example, designs its training from the get-go to deliver business performance.
#3: Focus on the Learner
Speaking of data, executives from Training Industry and Instana emphasized the significance of tracking user engagement metrics to consistently improve your learners' experience. The more engaged your students are, the easier retention and improved performance will become. It will also help you develop a corporate culture that consistently strives to learn and improve.
#4: Remember the End User
Your team is not the only one employee training needs to take into account. Remember to teach about the end user's experience and needs as well.
Elliot Masie, who provides consulting to some of the largest corporations in the world (and produces some of the most successful Broadway shows) shared how a company that didn't pay attention to user needs decreased the quality of experience for 2,000 of his event attendees.
#5: Leverage Technology to Improve the Experience
Experts from Administrate, Udacity and IT-Logix, as well as our very own CloudShare pros, all encouraged tech training leaders to step up their technology.
Some talked about scaling performance and efficiency, others talked about automating for simplicity. It's all focused on the technology enhancements you need to consider today to become a leader tomorrow.
#6: Encourage Cross-Departmental Collaboration
As Idaptive pointed out, collaborating with other departments is another efficient way to scale your training. First, collaboration helps you gain a deeper understanding of team and customer needs so you can develop more accurate content. Second, collaboration helps you ensure continued hands-on practice. This increases your chances for implementation and business results.
#7: Train Your Training Department
Finally, the Association for Talent Development encouraged all training professionals to always be learning.
This is especially important since you and your team are in charge of educating employees and customers. The more you learn – both about your company's business and training developments – the better you can teach. That means greater results and increasing your contribution to the company's bottom line.
Set Your Training Department to Success in 2019 and Beyond
We want to say a big thanks to all the thought leaders who took the time to share their best advice from years – and for some, decades – of hard-earned experience.
Read their insights and commit to improving at least one aspect of your training department in 2019. Follow the advice that might make the biggest impact on your company, and break it down to proactive goals and deadlines.
Ensure your team is clear on their next steps and duties, so together, you can better serve your learners.
There's More Where This Came From
Interested in learning more? You're in luck. Check out our latest e-book, "The Influencers Guide to Greater Training Efficiency and Scalability in 2019."
Download the e-book to get all the details behind these seven tips and more.
---
What you should do next…
1. Subscribe to our newsletter:
Subscribe to our newsletter below for the latest news, advice and thought-leadership for software professionals. Or visit our blog to browse our most recent articles.
2. Learn how virtual labs can grow your business:
To learn more about how CloudShare helps software organizations grow revenue, increase efficiency and improve quality, visit our resources page. You'll be able to browser dozens of valuable white papers, eBooks, webinars, case studies, and brochures.
3. Get a FREE, no obligation demo:
Discover just how easy it is to create your cloud environment—in minutes! One of our friendly virtual labs experts will be happy to:
Show you the platform in action
Calculate pricing for your business
Set you up with a 14-day free trial
Answer any questions you have
No pressure or obligation