Before you Commit: Key Questions to Ask any Cloud Training Vendor
To get articles like this free in your inbox, subscribe to our newsletter.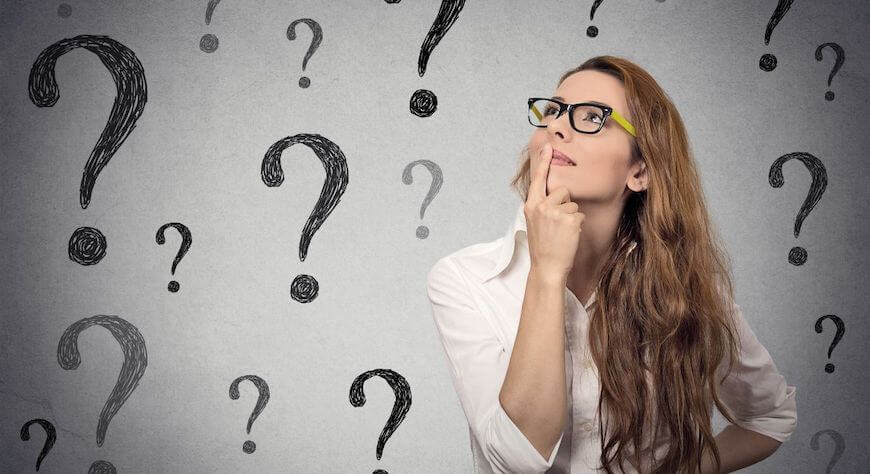 How to Move from On-Site Training to Virtual Training Environments
The popularity of cloud based training environments is gaining rise.
While in-person training workshops and classroom-style training continue to be the most common forms of training, online training methods, such as virtual learning environments, are becoming increasingly more common. In a recent survey conducted by InterCall Digital Media Services, more than half of respondents responded that they have been trained with interactive online courses (56%) or online resource centers (53%). As tech-savvy millennials continue to fill our increasingly global workforce, it's likely on-line training will continue to grow in popularity.
To learn more on how you can successfully move to an on-line training environment, we surveyed software and IT trainers on their experiences with transitioning to virtual software training labs and asked them their thoughts and perceptions on the various cloud training vendors available.
Read on to learn what you should be asking your online training vendor and be sure to download the full guide here!
An All-in-One Cloud Based Training Solution
Screen sharing, video conferencing and webinar applications are great ways to connect online. Likewise, virtualization and infrastructure solutions (IaaS) can now deliver servers anywhere in the world in a few minutes. Just add a learning management solution and you have the full training stack, right?
Not at all. Stitching the stack together requires software trainers to learn multiple systems and keeps them from making even the simplest adjustments. For example, rightsizing hardware for class attendance is very difficult without a full stack solution. Additionally, this approach requires you to assess the spend on the virtual training class up-front, and makes it nearly impossible to associate costs with classes.
What's the answer? A cloud training vendor that provides a complete training solution.
A single, central hosted training environment connects software trainers to best practice environment templates and allows for instant updates to the entire virtual training software inventory. This keeps costs low by centralizing images and keeps tight control over cloud "inventory". Make sure to insist on a "full stack solution" that associates costs directly with consumption and that ensures a consistent student experience in one platform.
Keep in mind: These benefits are not possible in a fragmented lab training solution where redundant work is required for every product update, and consolidated reporting is impossible with siloed systems.
Be more productive
Moving to a cloud-bsed training environment should enable you to create a flexible and experiential virtual learning environment. Cloud service providers should make it easy to build and maintain a real world cloud based training lab and support it with limited IT involvement.
Steer away from vendors who do require re-writes, physical solutions or non-standard hypervisors as they will often attempt to lock you into their platform. This will limit scale.
When approaching a cloud training vendor, be sure to request:
(1) Hypervisor agnostic labs
(2) Simple import/export for training images
(3) Support for ESX and AWS
Ensure that your cloud vendor allows you to become more productive and forget about logistics, making it easy to build and share virtual IT environments and deliver more classes to more students in the same amount of time.
Align Virtual Software Training Costs with Demand
Cloud economics bring clear ROI; they eliminate high transactional costs such as IT, set-up time, server costs etc. – and replace them with OPEX. The cloud makes it easy to budget for projects like global software rollouts, and is more cost-effective and flexible for training hundreds or thousands of people in a short timeframe. There's no more worry about underutilized resources or classroom seat shortages.
Scale up or scale down resources as needed – you pay only for what you use.
Make sure to enjoy these benefits! Force vendors to associate the virtual software training costs with classroom requirements and actual enrollment and require detailed on demand reporting. Otherwise, costs can quickly spiral out of control.
Over time, this will show returns as your team of software trainers focus entirely on delivering training, and IT's involvement will significantly reduce.
High Marks for Virtual IT Training Environments
As virtual training solutions become more prevalent, it's important that companies research their specific needs and approach the cloud vendor with their specific requirements, so that they can benefit from the cloud's full advantages. Highly valued components like a complete IT Training solution, associating cost with scale and limited IT involvement—all available with a complete virtual training environment—can be incorporated into corporate software training programs and ultimately increase your organization's productivity and satisfication.
To find out more key topics to discuss with an online training provider, download CloudShare's new eBook – The Software and IT Trainer's Buying guide to Virtual Training Labs and don't hesitate to reach out for an initial chat about training labs in the cloud.
---
What you should do next…
1. Subscribe to our newsletter:
Subscribe to our newsletter below for the latest news, advice and thought-leadership for software professionals. Or visit our blog to browse our most recent articles.
2. Learn how virtual labs can grow your business:
To learn more about how CloudShare helps software organizations grow revenue, increase efficiency and improve quality, visit our resources page. You'll be able to browser dozens of valuable white papers, eBooks, webinars, case studies, and brochures.
3. Get a FREE, no obligation demo:
Discover just how easy it is to create your cloud environment—in minutes! One of our friendly virtual labs experts will be happy to:
Show you the platform in action
Calculate pricing for your business
Set you up with a 14-day free trial
Answer any questions you have
No pressure or obligation