Cloud Based Enterprise Training – Everything You Need to Know
To get articles like this free in your inbox, subscribe to our newsletter.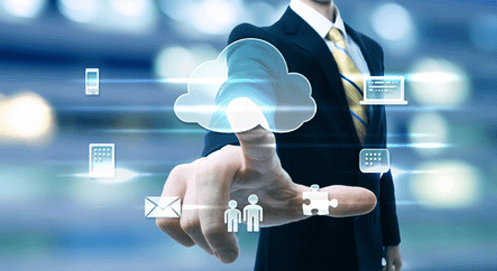 The global market for eLearning reached $107 billion dollars in 2015. With an annual expansion of 9.2%, compound growth in this market is expected to continue for years to come. And, within this, online corporate training is expected to be among the fastest growing sectors—LinkedIn's 2015 acquisition of corporate training platform Lynda for $1.5 billion is testament to the sector's potential. Corporate training is increasingly provided via the cloud, and represents a huge opening to training companies.
If your organization offers outsourced training with enterprise software, the cloud clearly presents a huge opportunity – while also bringing a host of challenges. With the right strategy, your training courses can move from providing expensive, in-office training with a limited number of clients to online courses with potentially hundreds, or thousands, of students. However, structuring the educational setting in a way that suits your business, your training methods and your students' needs can be time-consuming and complicated. Fundamentally, you have two options for providing this kind of cloud-based training:
Either you use one of the large 'public' cloud providers (such as Azure, AWS etc.) to support your IT training labs

Or, you use a smaller, specialized cloud provider that focuses specifically on cloud based training for the enterprise (such as CloudShare)
Whichever route you choose, you should ensure it delivers the solution that best fits your business and the kinds of training you provide. CloudShare has just released a comprehensive whitepaper to help you better understand these two options, and provide a framework to help you make the best decision for your organization.
The imperative to adapt to the new corporate training era
The rapid decline of video rental giant Blockbuster is often regarded as a classic case of a business that failed to adapt its model to new and changing technologies. Blockbuster acted far too late, then 'buried its head in the sand' as the changes brought about by the Internet began to undermine its business model and finally bankrupted it in 2010. Rather than changing its model to adapt to new technologies, Blockbuster banked on its 'loyal' customers and its ability to sell additional experiences (such as popcorn and sugary drinks) to customers. However, the convenience of streaming services such as Netflix and Amazon Prime trumped Blockbuster's ability to offer experiences and allowed its competitors to flourish.
There is a major lesson for corporate IT training providers here. If you continue to depend on providing training on-premises, by shipping or bringing your expensive servers to lessons with corporate employees, you face the risk of being quickly surpassed in reach and efficiency by cloud-ready competitors. While the market is still young at present, it will rapidly become dominated by the most innovative firms; it's, therefore, essential to adapt to this new era and develop a strategy to do so now.
So, which approach should you take?
If you seize the opportunity that corporate cloud based training offers, you will be well placed to succeed in an exciting market. First-movers can expect:
A surge in customers

The ability to provide training regardless of location

Huge flexibility for existing customers

Ability to offer automated training for students to access anytime training
As outlined above, you have two options that will allow you to access all these benefits. Either, you custom-build your own training solution in the public cloud – on a service such as Microsoft's Azure – or you opt for a specialized cloud based training provider. While building a training solution on the public cloud can be extremely time-consuming and costly, specialized cloud-training providers are not always the most appropriate option either.
To help you understand the issues that affect this decision, we invite you to download our whitepaper today.  The whitepaper explores the advantages and disadvantages of each approach, explains why you would choose one option over the other and provides guidance on building your own decision-making framework.
See through the clouds
The technology that can facilitate online learning has moved forward rapidly in recent years; central to this trend is the recent 'explosion' in cloud technology. However, as with any new technology, it can often be difficult to decide which tool is right for you.
In our whitepaper, we provide all the facts and guidance you need to understand the emergence of the cloud based training market and to make the best-informed decision for the future of your business.
---
What you should do next…
1. Subscribe to our newsletter:
Subscribe to our newsletter below for the latest news, advice and thought-leadership for software professionals. Or visit our blog to browse our most recent articles.
2. Learn how virtual labs can grow your business:
To learn more about how CloudShare helps software organizations grow revenue, increase efficiency and improve quality, visit our resources page. You'll be able to browser dozens of valuable white papers, eBooks, webinars, case studies, and brochures.
3. Get a FREE, no obligation demo:
Discover just how easy it is to create your cloud environment—in minutes! One of our friendly virtual labs experts will be happy to:
Show you the platform in action
Calculate pricing for your business
Set you up with a 14-day free trial
Answer any questions you have
No pressure or obligation