Cost Cutting Clouds: How Cloud-Based Training Reduces Your Expenses
To get articles like this free in your inbox, subscribe to our newsletter.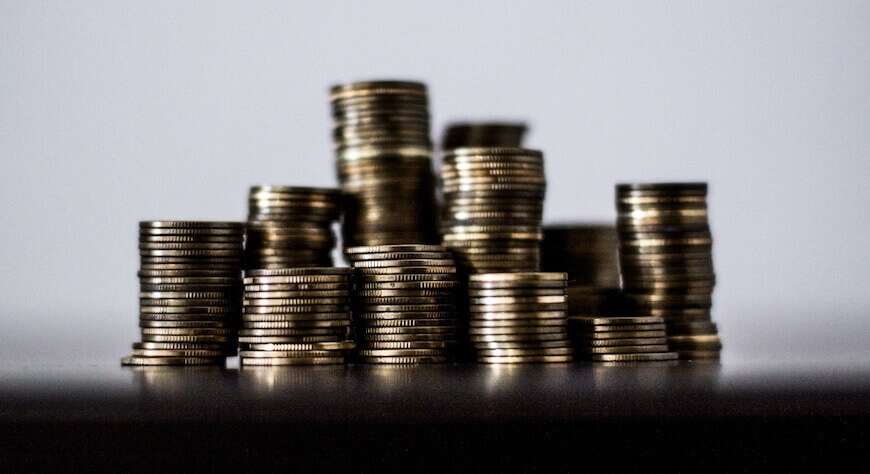 Did you know that Cisco, the world leader in networking hardware, switched from classroom training to a web-based solution for its 28,000 sales representatives and cut overall corporate training costs by 40-60%?
Sounds pretty great, right? 
Meanwhile, Dow Chemical did the same for regulatory compliance training of its 60,000 employees and contractors. The result? Dow went from spending an average of $95 per student/per course to only $11 with overall annual savings of over $34 million.
The above stories illustrate why cloud-based training has become so popular. This popularity is primarily thanks to its ability to deliver real-world training environments at a fraction of the cost of classroom corporate training methods. 
This cost-effectiveness of cloud-based training derives from several factors, including lower infrastructure costs, lower travel costs, scalable payment plans, and integrated learning environments.
51 Best Practices to Boost Customer Software Training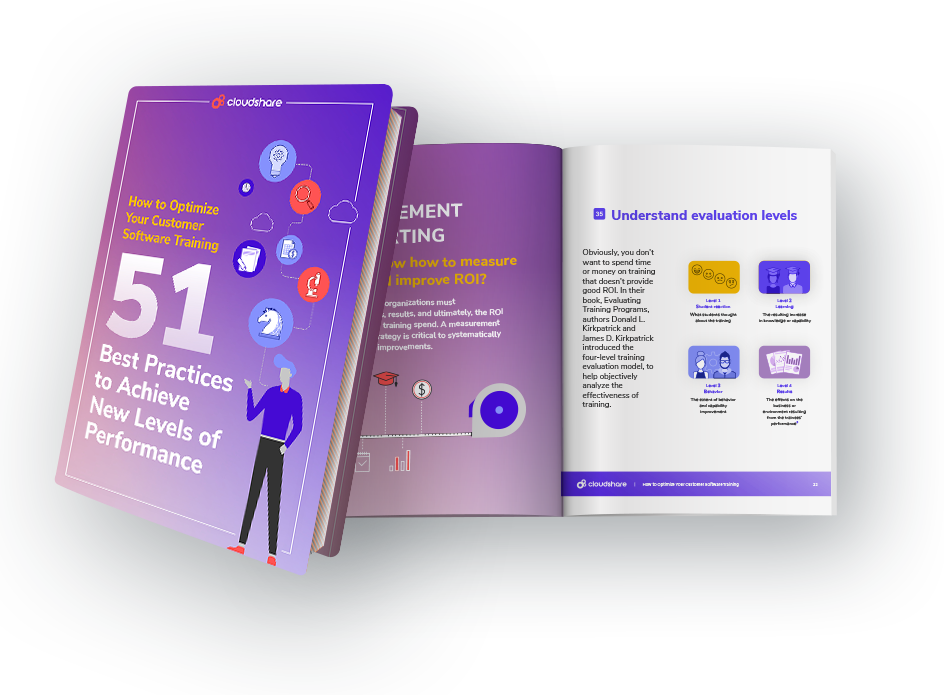 Time Is Money – Reduced Set-Up and Maintenance Costs
Classroom computer labs require a significant outlay in hardware and software. This necessitates both adaptation for the multiple operating systems and hardware, as well as ongoing maintenance.
In contrast, cloud-based training systems are web-based platforms that require no software installation on your hardware system. This eliminates the need to manage your servers. Instead, the software is managed by the online virtual training provider. This change results in significant savings.
Home-Schooling – Eliminating Travel and Lodging Costs
With branches worldwide, training staff requires either bringing them all to a central educational facility or sending them out to them. With today's travel costs, the travel and lodging expenses can add up! Up to 40 percent of total corporate training costs are spent on travel and lodging alone. (Dré Noronha, atd.org).
A key advantage of corporate cloud-based training is that it eliminates the need for travel and lodging, making it both cost-effective and accessible to all, anywhere in the world, no matter where they are. In addition, employees can access the materials from their homes or offices, computers, or mobile, which is convenient for them and bridges the gap between time and geography constraints. Organizations have recognized these advantages and are increasingly implementing technology in their corporate training, with 42% of organizations, on average, using technology-based methods to deliver training. Laurie Miller, ASTD Industry report.
Tailored Training – Cost-Effective Pay-As-You-Go Plans
In our blog post, "Conventional vs cloud- why is cloud-based training so popular? " We compared the differences between on-premise classroom corporate training and cloud-based virtual training and illustrated how they differ. 
A key point discussed was that on-premise training platforms have significant upfront costs and capacity limits. The size of the training room, server inventory, and trainee headcount are constrained in traditional campuses. If you under-book, you've wasted money on unnecessary infrastructure. If you overbook, you often must rent out additional space and servers at a high cost or forgo the additional income opportunity.
A cloud-based training course has no such limitations. You can over-book as much as you like and still support an overwhelming number of trainees. Also, since you are not pre-booking physical space, your upfront financial commitment is significantly lower in the event of a low turnout.
The shared resources in cloud computing enable companies to offload capital expenses (CAPEX) and set the price tag to pay-as-you-go operations (OPEX). Those same economies of scale apply to training and often result in significant cost savings.
On-Demand Training — Reduce Training Costs with an Integrated LMS
Enterprise-level training can quickly become a significant expense, much of which comes from absorbing your training department's time and resources. However, leveraging a cloud-based training environment enables using an integrated Learning Management System (LMS). An LMS allows your training department to craft effective training material that employees can access on-demand. 
Cloud-based training with an integrated LMS creates a scalable solution to instructor-led courses. Rather than requiring a member of the training team to be present in a classroom or remotely, employees can access training material, such as videos, articles, and quizzes, from wherever they are — work, home, or traveling. 
The result is streamlined software training costs that scale as you do. New employees can access training material created long before they are hired. Existing employees can revisit training as needed without ever needing to communicate with an instructor. 
The result? The partnership between a cloud-based environment and an LMS significantly cuts overall corporate training costs. 
Cut It Out – Slashing Training Expenses with the Cloud
Cloud-based virtual training has become increasingly popular for enterprises. Businesses worldwide have experienced how this new type of training cuts costs in hardware, software, travel, lodging, and classroom space. 
Are you ready to improve your training experience? Book a demo with our cloud-based training experts today to discover how Cloudshare can revolutionize your training.
Updated July 2022
---
What you should do next…
1. Subscribe to our newsletter:
Subscribe to our newsletter below for the latest news, advice and thought-leadership for software professionals. Or visit our blog to browse our most recent articles.
2. Learn how virtual labs can grow your business:
To learn more about how CloudShare helps software organizations grow revenue, increase efficiency and improve quality, visit our resources page. You'll be able to browser dozens of valuable white papers, eBooks, webinars, case studies, and brochures.
3. Get a FREE, no obligation demo:
Discover just how easy it is to create your cloud environment—in minutes! One of our friendly virtual labs experts will be happy to:
Show you the platform in action
Calculate pricing for your business
Set you up with a 14-day free trial
Answer any questions you have
No pressure or obligation