Don't Let These 5 Leadership Issues Tax Your Sales Team's POCs & Demos
To get articles like this free in your inbox, subscribe to our newsletter.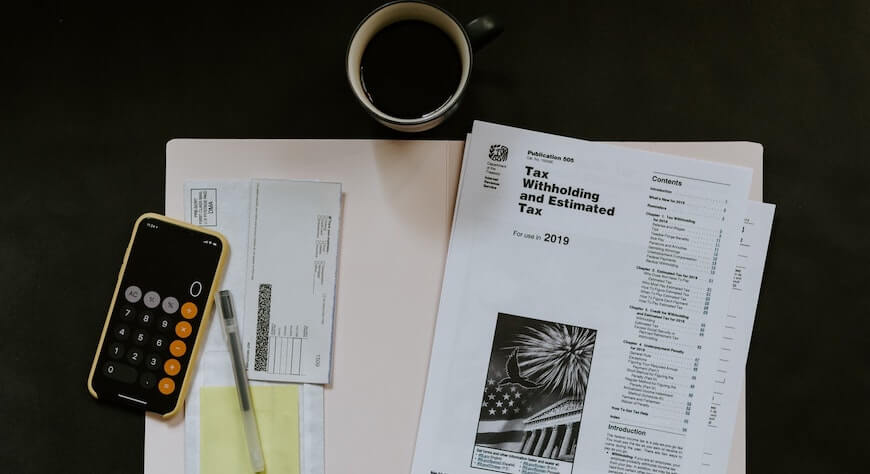 It's tax season, and while most of us have finished our returns, the pain lingers for many. Some need to amend their returns due to error, pay late penalties because of delay or even face the dreaded audit for something that seems amiss to the IRS.
The rush to complete taxes can adversely impact our financial situation. The same holds true for sales leaders, particularly sales engineers (SE), tasked with creating sales demos and proofs of concept (POCs). Overwhelming workloads can produce underwhelming results when it comes to highlighting offerings – and that can negatively impact a company and its bottom line.
The fact is, shortfalls can be easily avoided and overcome in critical areas, as you'll see in the following five examples.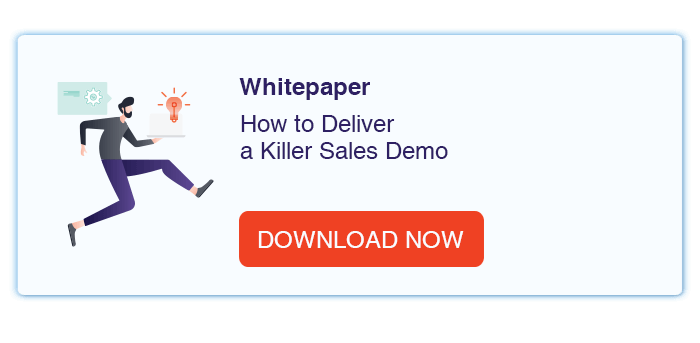 Lack of Motivation
Nobody wants to do their taxes, but if you put it off you'll end up paying late fees. Similarly, your sales team may not be motivated to perform discovery on customers, but it's impossible to give them a successful POC without understanding their pain points. Compared to sales prospects with little or no research, a survey revealed that more comprehensive discovery activities close ten times as many sales. Relying on the same, canned sales demos simply won't get the job done.  
Armed with your detailed discovery info, you should present a demo that plays to your strengths and their needs. Cloud-based POCs are particularly effective. By taking advantage of the cloud-based feature, you can provide full functionality with fewer clicks required to set it up each time.
Mistrust
If you provided incorrect information to the IRS, you may face penalties or be barred from claiming certain credits because of lost trust. That same lack of trust may be an issue on your sales team. Customers are depending on you to help solve their problems. A sales engineer (SE) plays a crucial role in the sales process with decision makers. Sales expert John Care notes, "The CIO, CSO and CTO often find greater value in the SE than the salesperson – they build trust faster."
One important way to create that sense of trust is how you present your sales demo. While a guided POC helps create engagement, it's far more effective to let the customer control it as they explore what your product can do for them in a self-service POC environment. Giving them hands-on experience can do wonders for improving the customer's trust in you. As they use it themselves, they will also be more likely to uncover additional uses for the product, increasing the likelihood of a sale.
Inconsistency
Your employer reports your income to the IRS, and if you provide different numbers that causes you problems in filing your return. Consistency is also key on your sales team. You need each of your team members to demonstrate the same level of commitment to customers to maximize the chances of closing the deal. You need the entire team to be able to provide the same high-quality POC without requiring IT to dedicate significant resources to it every time. A cloud-based virtual lab training solution allows sales staff to provision new instances of your demo and configure it for each individual client, matching their real-world working environment. The result is the perfect blend of consistency and customization.
Lack of Visibility
When you itemize your tax deductions, it's important to keep your receipts in case the IRS comes calling and wants to see everything you've done. Your POC in sales should be able to give you similar visibility into your customers' needs, recording every action for your analysis. One important benefit of a cloud POC is that you can leave the demo in their hands after the meeting. As they use it more, not only do they become more attached to it, but there will almost certainly be usage questions that they don't think of during the meeting which will occur with additional use. You can easily track these actions and follow up with the customer on additional ways you can meet their needs, enhancing your level of service and helping you close the sale.
Financial Inefficiency
We always run the risk of owing taxes when we file our return, so many people claim fewer exemptions in the hope of a refund. A small sacrifice with each paycheck can yield a big windfall the next April. Likewise, making small efficiency improvements on your sales team can make a significant financial impact on the company. When a dozen sales engineers each become 10 percent more efficient at six-figure sales, it makes a big difference to the bottom line.
This is no easy task. Hubspot recently mentioned a survey by sales training company Richardson that indicated more uncertainty on the part of customers to take risks. A measurable ROI is increasingly important for making a sale. As you focus your demos on the value you can provide to the customer, presenting a hands-on experience focused on specific solutions, you can stand out above the competition and better meet sales goals and build strong relationships with customers.
Filing your taxes can be extremely complicated, much as the SE's job is a balance between technical and sales skills. But by creating the best possible experience for the customer you increase your team's chances of success.
Download our eBook, "A Guide to Proving the True Value of Sales Engineering Teams to the C-Suite," to learn how your SEs can generate the kind of business results that gain the C-suite's appreciation and dollars.
---
What you should do next…
1. Subscribe to our newsletter:
Subscribe to our newsletter below for the latest news, advice and thought-leadership for software professionals. Or visit our blog to browse our most recent articles.
2. Learn how virtual labs can grow your business:
To learn more about how CloudShare helps software organizations grow revenue, increase efficiency and improve quality, visit our resources page. You'll be able to browser dozens of valuable white papers, eBooks, webinars, case studies, and brochures.
3. Get a FREE, no obligation demo:
Discover just how easy it is to create your cloud environment—in minutes! One of our friendly virtual labs experts will be happy to:
Show you the platform in action
Calculate pricing for your business
Set you up with a 14-day free trial
Answer any questions you have
No pressure or obligation