How Cyber Range Training Makes Your Business Safer 
To get articles like this free in your inbox, subscribe to our newsletter.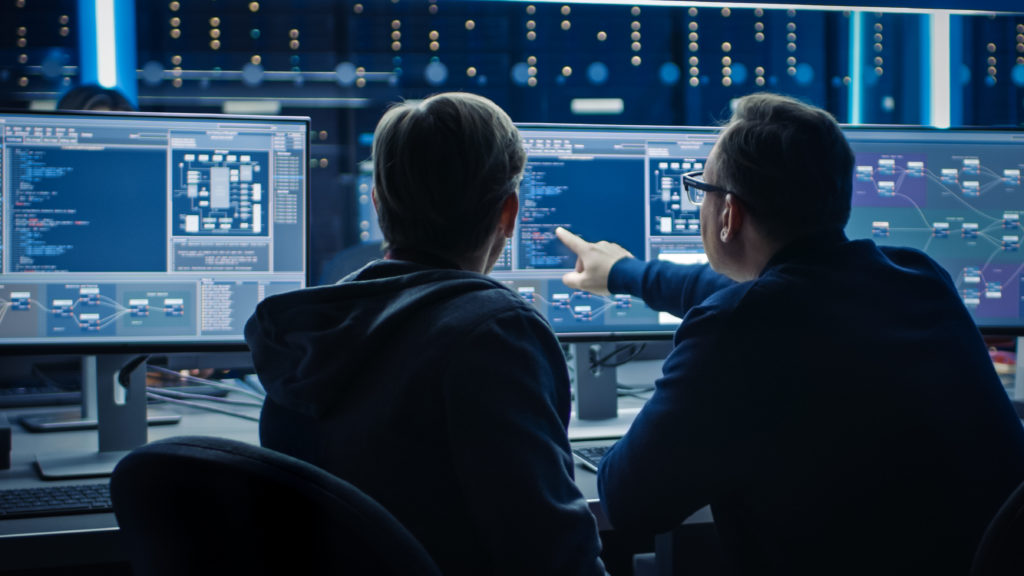 As cybercrime becomes more sophisticated, our defense against it must do so too. Training has always been at the forefront of strategies to protect organizations against the different types of attacks and provide best practice processes. Cybersecurity hands-on training plays an important role, and to give your employees the best hands-on experience there is no better approach than cyber range training.
What is cyber range training? 
Cyber range training provides real-world scenarios for IT professionals and other employees to learn how to combat realistic threats. A hands-on training experience can help your employees to understand the ways in which cybercrime happens and how they might be targeted. And it ensures they know what to do.
A lot can happen in a year
In a previous CloudShare blog, we cited the research by Cybersecurity Ventures and Verizon which stated that cybercrime would cost $6 trillion in worldwide damages by 2021 and rise up to $10.5 trillion annually by 2025. But, as you can imagine, the pandemic has complicated this picture.
During 2020, organizations prioritized business continuity and focused on rolling out remote working solutions. But all the while, the cybersecurity risk has continued to increase. Today it is as big a threat as ever.
The risk of suffering cyberattacks has increased during the pandemic, as cybercriminals have jumped to exploit new opportunities to target vulnerable businesses. At the beginning of the pandemic, many organizations accelerated digital transformation programs to cope with the demands of remote working, as lockdowns and stay-at-home orders were issued in almost every corner of the world. With more and more companies operating remotely, cybercriminals have found new ways to exploit vulnerabilities in organizations' lines of defense.
This is highlighted by a statement by the Secretary-General at INTERPOL, Jürgen Stock:
"Cybercriminals are developing and boosting their attacks at an alarming pace, exploiting the fear and uncertainty caused by the unstable social and economic situation created by COVID-19."
So, the cybersecurity threat cannot be ignored. But what can organizations do about it?
Combat the threat with cyber range training
As cyberattacks become more sophisticated and the targets more widespread, one thing has not changed. Phishing remains the most common form of cyber attack. And the best response against phishing is training.
Phishing attacks aim to trick users, most often through direct emails into their inbox, to click on malicious links, or to share private information such as passwords and bank details. Organizations can – and should – look to invest heavily in robust security solutions. Yet, there are other important actions to take, which don't have to break the bank, such as effective training for your staff. For instance, simple steps like better passwords and a greater awareness of phishing attacks can make a huge difference.
We face a complex web of various attacks, including:
Phishing
Malware
Online scams
DDoS
Misinformation
Malicious domains
And more
To combat the entirety of the threat, a holistic and robust approach is needed. Cyber range training offers a more hands-on cybersecurity training experience for users which allows them to "war game" a range of scenarios.
The benefits of cyber range training
Traditionally corporate training often remains restricted to PDFs and PowerPoint presentations. When it comes to a threat as dynamic as cybercrime, an approach that is more substantive and hands-on is required. There are four core reasons that cyber range training will benefit your organization:
Real-world experience – The most effective way to train on software scenarios has proven to be hands-on real-world training, providing the students with environments mimicking their own, while completely separated from production.
Safety – By creating alternative networks to train in, you can carry out scenarios as close to the real thing without affecting your actual IT networks.
Fast feedback – Real-time feedback, instruction, and analysis means that everyone can learn as they go. Collaborative instructor-led training enables instructors to monitor trainees' progress and take the reins when needed with "over-the-shoulder" features and other collaborative functionalities, ensuring the student is never left without proper guidance.
---
What you should do next…
1. Subscribe to our newsletter:
Subscribe to our newsletter below for the latest news, advice and thought-leadership for software professionals. Or visit our blog to browse our most recent articles.
2. Learn how virtual labs can grow your business:
To learn more about how CloudShare helps software organizations grow revenue, increase efficiency and improve quality, visit our resources page. You'll be able to browser dozens of valuable white papers, eBooks, webinars, case studies, and brochures.
3. Get a FREE, no obligation demo:
Discover just how easy it is to create your cloud environment—in minutes! One of our friendly virtual labs experts will be happy to:
Show you the platform in action
Calculate pricing for your business
Set you up with a 14-day free trial
Answer any questions you have
No pressure or obligation