How to Make Automated Sales Demos Work for You
To get articles like this free in your inbox, subscribe to our newsletter.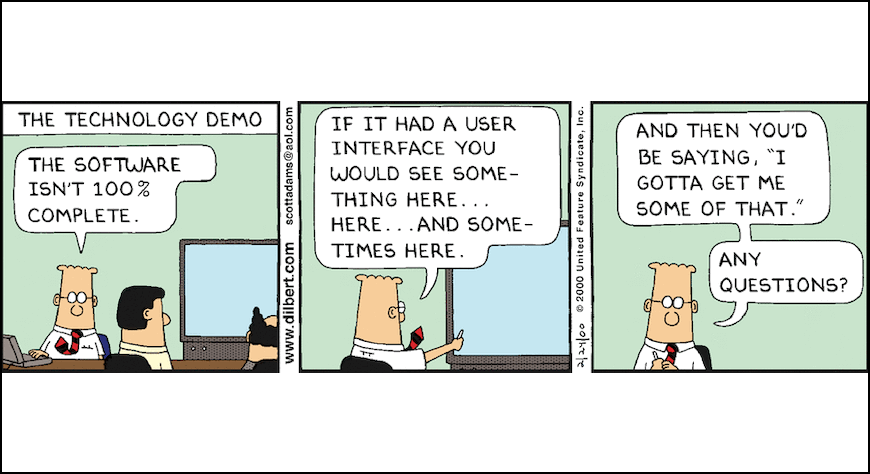 Sales demos are a vital step in the marketing process. Nowhere else does a seller have the opportunity to speak with a customer personally and take an individual approach to the sale.
If you work for a sales department, you've likely put plenty of effort into perfecting a sales demo, from scheduling meeting times with potential buyers to writing up persuasive presentations to remembering answers to common questions.
But what if you could automate product demos to make your job easier? What if you could create demos that cater to a specific customer's pain points?
Many managers are suspect of automated sales demos since selling requires a "personal touch" and a one-on-one discussion to be effective.
It's no secret that companies have already started automating other essential tasks such as scheduling, employee training, and development, so there's no reason why demo automation would be such an impractical concept.
Many businesses are already automating the demo process to generate revenue more efficiently. Your business shouldn't pass up this opportunity to stay competitive.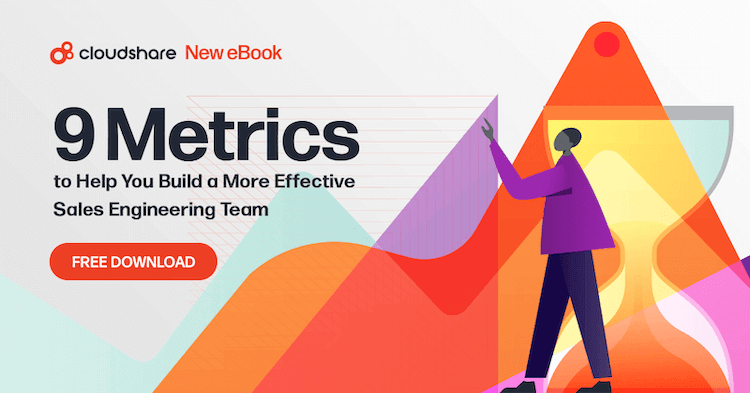 What Are Automated Product Demos?
An automated sales demo is a sales demonstration delivered with the work of both a human sales agent and a specialized suite of software.
In the past, salesmen would arrange a sale by first figuring out what the potential buyers wanted specifically and tailoring the product demonstration to their preferences. Now, we can use technology to ask the basic questions and customize the demo accordingly.
One method is the interactive video, where business partners answer questions that guide the in-person demo later. For instance:
What kind of company are you? Are you a non-profit, an enterprise, or any other type?
What do you think is the most pressing need in your industry today?
What are you looking for in your ideal solution?
Because these questions are general and could apply to any potential customer, automating this portion of the sale eliminates the repetitive steps for the human salesmen.
What Are They Not?
Not all sales technology qualifies as automation. Automated demos, for instance, are not:
Online advertisements and videos. While these features do help spread information about your product, they do not return useful insights to personalize the demonstration later.
PowerPoint presentations. There is no way to personalize a presentation that stays constant, regardless of who the audience is.
Automated selling does not replace a real salesperson. You still need a real person to cover other parts of the client interaction.
Automated sales are a way to enhance the sales process by automating time-consuming tasks. This lets your salespeople focus on building relationships while leaving the manual tasks to an automated system.
What Can Automating Sales Result In?
A sales agent with an automated sales pitch has a running start when they begin speaking with a potential client. The information the automated demo gathers provides valuable insights into how the meeting can accommodate the customer's interests. Demo automation can result in:
Better customer experiences. Automation helps capture more leads, attract more prospective customers, and get your business's content out there more quickly.
More streamlined sales processes. These enable the company to accommodate growing numbers of clients.
More market data. Digital surveys not only improve demos; they also give you valuable information about the market and its demands.
Faster service. The sales cycle is a substantial time investment, as scheduling meeting times and developing content are meticulous steps. Automation helps bring down waiting times.
What Are the Signs of a Successful Automated Product Demo?
You shouldn't think of automated sales as a replacement for your existing sales departments. These tools are meant to enhance and boost the capabilities of your sales department, not replace them.
But what are the signs of a successful automated sales demo?
Adapting to each customer's unique preferences, needs, and requests. Personalized sales demos are usually the most effective ones.
Tracking analytics so that the sales team can see what tactics are working, what preferences are most common, and how to follow up.
Being available 24/7 so that all potential customers can experience the demo at their convenience.
Boosting the chances of a sale going through.
Still Not Convinced?
You may believe that reducing the amount of human involvement is a mistake, but think about how much of the business world has embraced virtual learning, training, and more. Online coursework makes customer and employee training more accessible, convenient, and cheaper than ever before.
While demo automation can never replace genuine personal interactions, it can make the hands-on sales demo more personalized and potent. You can not only shorten the sales cycle and decrease the cost of attracting new leads, but also gather better insights about your customers and their needs as they interact with the demos you've created for them.
That's why automated sales demos are so popular with marketers, executives, and sales engineers. Join the trend today by adopting sales demos with salesforce integration for your business.
Create Personalized Automated Sales Demos With CloudShare
Are you looking to create a demo automation program for your company?
CloudShare is a leading cloud technology service provider, and we can help you create an automated sales demo process that will increase your sales and improve customer satisfaction.
Enhance your sales process today. Get in touch with the CloudShare team to learn more.
---
What you should do next…
1. Subscribe to our newsletter:
Subscribe to our newsletter below for the latest news, advice and thought-leadership for software professionals. Or visit our blog to browse our most recent articles.
2. Learn how virtual labs can grow your business:
To learn more about how CloudShare helps software organizations grow revenue, increase efficiency and improve quality, visit our resources page. You'll be able to browser dozens of valuable white papers, eBooks, webinars, case studies, and brochures.
3. Get a FREE, no obligation demo:
Discover just how easy it is to create your cloud environment—in minutes! One of our friendly virtual labs experts will be happy to:
Show you the platform in action
Calculate pricing for your business
Set you up with a 14-day free trial
Answer any questions you have
No pressure or obligation