If the NFL has Embraced Virtual Training – What's Stopping You?
To get articles like this free in your inbox, subscribe to our newsletter.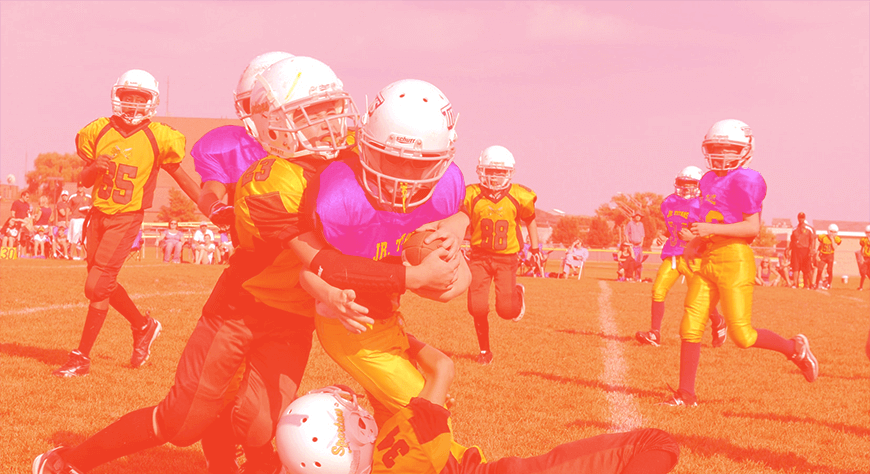 Sports has to be one of the hardest-hit industries of the COVID-19 global pandemic. At first, it seemed like football could end up wholly unaffected. After all, while the NBA had its season halted midway, and baseball teams learned to cope with a delayed season, the pandemic hit at the right time of year for the NFL off-season.
Of course, is there really such a thing as an 'off' season for pro athletes? Here's how the NFL kept the home fires burning with virtual training, complete with how they overcame challenges, and even discovered some of the unexpected perks of the new system, with insights directly from the coaches themselves.
Equipment is key for virtual training programs
Back in April, the NFL announced the new rules for the 2020 off-season, including that "classroom instruction and on-field activities that customarily take place at the Club facility … are being supplanted by on-line classroom instruction and virtual workouts for an indeterminate period." One of the first challenges for teams was ensuring that players had the right equipment at home to complete the workouts as intended. Because of this, the NFL agreed that players could be sent additional workout equipment to their homes, for a cost of up to $1,500 per player, paid for by the team.
Desperate times call for desperate measures of course– but for most of us, a switch to online virtual training can't come with a hefty price tag to get everyone ready for action. Luckily, when it comes to IT training solutions, the best virtual labs will allow students to participate fully using only any internet-enabled device with a web browser. That probably triggers a sigh of relief from your CFO.
(WEBINAR) Students Are Bored Out Of Their Minds??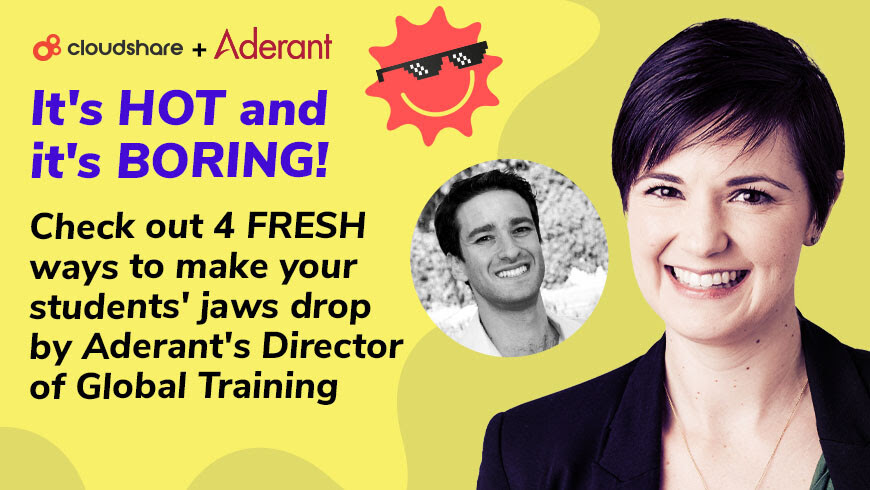 The best virtual classroom will make it feel real, and add the personal touch
Zac Taylor, the coach of the Cincinnati Bengals spoke to Sports Illustrated about how he could make virtual classroom training feel real, even when they were training over Zoom. "We made the quarterbacks stand up," he said. "So Joe's probably in his parents' basement, standing up, yelling, while his mom's upstairs making lunch. It was good."
Joe Judge, the New York Giants head coach also spoke about the personal touch, adapting broad virtual instructor-led training into virtual personal training sessions that really helped to build a rapport. "Really, we saw that the biggest challenge wasn't the football part of the learning, it was breaking down those barriers, and forming relationships with the players."
Building relationships with participants is a key part of any training, so if you're going to move to a virtual lab environment, make sure that there are features that allow the instructor to provide personal touches and one on one coaching, or even remote control over a specific student console so that each individual can feel that they are getting personal attention.
Mixing up the format to avoid fatigue
Another challenge that many of the teams experienced was something we all have a lot of experience in after 3 months or more at home. Zoom fatigue. "I think the biggest thing we had to keep being mindful of was how much time you're spending in each meeting, and how you can change it up and keep them really stimulated without burning them out and making them feel like they were in a webinar" commented Judge.
This is a huge part of choosing the right online training environment, one that really replicates real-world experiences, and provides hands-on training rather than a theoretical and passive classroom setting. While video conferencing software such as Zoom can be a valuable element of virtual training courses, it's well known that it tires participants a lot faster than an in-person training session.
A surprise for the NFL – uncovering unexpected benefits of virtual training
Overcoming these challenges was easier than expected for many of the coaches, in large part due to the enthusiasm of their players, who really adapted quickly to the new normal. However, above and beyond this, many of the coaches found some great benefits that came along with an online virtual classroom, many of which we also see customers leveraging when they onboard our own cloud training environments.
The perfect line-up – a virtual training lab can utilize the right coaches from anywhere in the world.
Dan Quinn, coach of the Falcons created a very special program, where he brought in NFL alumni to speak to specific groups of his team, providing guidance, insight and advice which they all found incredibly rewarding. For example, Joe Thomas could speak to the offensive linemen, while Tony Gonzales chatted to the tight ends and Mike Singletary was approached for the linebackers. This was something that could never have happened in person, but with the technology available to link people from remote locations, it was a simple request.
Better focus – no distractions and a clear view of who is 'getting it'
Matt Patricia, coach of the Lions found a real benefit in the amount of attention he could pay to specific students using an online virtual format, providing online personal training offerings. "So many times, in classrooms, you're trying to see everyone's face, but you're also working the room, or working the board, or working something," Patricia said. "With this, you're fully focused on a person's face and his facial expressions… and then you learn how to read people, read their expressions, either, 'OK, he's getting this' or 'He's really dialed in' or 'No, I need to re-explain this, because it's confusing'."
Work/life balance – making training easier for participants to engage in
During the off-season, you can see why so many players would prefer to be able to work from home, without needing to leave their family and communities for additional months when they already have a very travel-heavy job to keep up with. For Judge, the enforced virtual off-season showed him for the first time that this was possible.
"Hey, this is something, especially for guys located around the country or that have kids in other places, giving them a little bit of an opportunity in the offseason before the players get back and really get rolling, we could build something in and do it working from home."
If the NFL can make virtual training courses happen – IT has zero excuses!
The benefits that the NFL found from having a virtual off-season mirror the business advantages that we see our clients gaining from moving physical IT software training to an online environment. A better work/life balance without the need for frequent travel, a more intense focus for instructors to really recognize and participate in student success, and the ability to get the right instructor in front of a group of participants, wherever the parties reside, globally.
With the right virtual training labs solution, you can also sidestep the challenges of virtual training, just like the NFL! CloudShare facilitates the creation of a personalized and immersive real-world experience with an exciting and diverse format, without the need for costly equipment, set-up or preparation.
---
What you should do next…
1. Subscribe to our newsletter:
Subscribe to our newsletter below for the latest news, advice and thought-leadership for software professionals. Or visit our blog to browse our most recent articles.
2. Learn how virtual labs can grow your business:
To learn more about how CloudShare helps software organizations grow revenue, increase efficiency and improve quality, visit our resources page. You'll be able to browser dozens of valuable white papers, eBooks, webinars, case studies, and brochures.
3. Get a FREE, no obligation demo:
Discover just how easy it is to create your cloud environment—in minutes! One of our friendly virtual labs experts will be happy to:
Show you the platform in action
Calculate pricing for your business
Set you up with a 14-day free trial
Answer any questions you have
No pressure or obligation