Let's Catch Up: A Recap of Cloudshare Updates and Resources to Help You Get Ahead
To get articles like this free in your inbox, subscribe to our newsletter.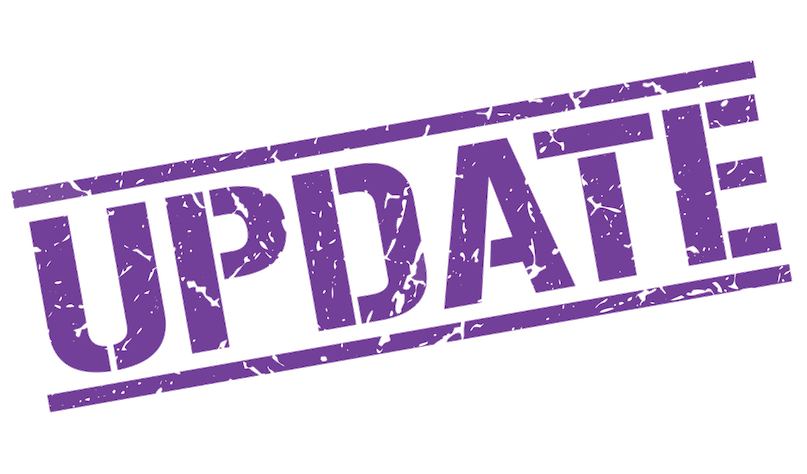 The summer vacations are a distant memory, the kids are settled back in school, and work is in full swing. The transition into fall is complete but you've been busy and may have missed some of our recent news. Not to worry. Consider the following our "highlight reel;" a recap of important updates and resources we introduced over the past few months. These can make working with your cloud-based labs even quicker, easier and more efficient, enabling you to perform like never before.
Has the Demo Died?
Download this eBook with John Care, Peter Cohan, and more revealing the future of sales engineering and how demos and POCs should (and shouldn't!) be handled.
New Permissions 
Account and project managers have a new module in CloudShare specifically designed to simplify permissions management. All role-based settings can now be found on a single, easy-to-use page, accompanied by new capabilities for more granular control like permissions for environment creation and handling.
More Languages
CloudShare has expanded its language offerings with the addition of simplified Chinese and Spanish interfaces. Users can quickly select their preference from our multilingual environment viewer, which also includes English, German, French and Japanese.
Expanding with Commodity Clouds
In June, we extended our virtual IT labs to the Google Cloud Platform (GCP). By providing our powerful features transparently over GCP, users can spin up real-world, immersive virtual training and sales experiences in seconds. To work with the commodity cloud in CloudShare, simply select GCP as a resource for your environments and begin benefitting instantly.
We've enhanced our GCP solution security with support for two-factor authentication, too. We've also made control over resource consumption easier with quota limits, actions and notifications. And, you can now use your Google software developer kit scripts to create CloudShare environments on GCP.
But that's not all. Our commodity cloud expansion is continuing with a Microsoft Azure integration planned for November. We'll be sharing further details soon!
Make Your Plans
It takes research to develop a strong strategic plan that'll advance your efforts. If you weren't able to join our recent webinars or new resources, we've got you covered. Just check out the following to come up-to-speed quickly on the latest and greatest tactics.
"Webinar: The Secret to Delivering Engaging Training Programs with Fewer Resources" showcased the success of Advanced, the U.K.'s third-largest training company and provider of business software. Learn how trainers quickly and cost-efficiently scaled their services and achieved higher learner satisfaction.
"Webinar: Blueprint for a Successful and Profitable Training Program" featured CloudShare's VP of product, Michal Frenkel, and general manager of learning management system leader Learndot, Jesse Miller. The duo focused on key training trends and ways to assess program maturity.
"Webinar: Virtual Labs Before and After – The BWise® Case Study" looked at how that company's training academy moved its on-premise virtual labs solution to CloudShare, enabling them to grow their revenues with increased flexibility, productivity and scalability.
Finally, download "The Virtual Training Snack Pack." This encompassing kit features a collection of informative content that'll guide you through virtual training options, help you make informed decisions and implement best-practices.
Want to stay up-to-speed but don't always have the time? Whenever you're ready, night or day, visit our resource page and our library of case studies, ebooks, recorded webinars, whitepapers and more!
---
What you should do next…
1. Subscribe to our newsletter:
Subscribe to our newsletter below for the latest news, advice and thought-leadership for software professionals. Or visit our blog to browse our most recent articles.
2. Learn how virtual labs can grow your business:
To learn more about how CloudShare helps software organizations grow revenue, increase efficiency and improve quality, visit our resources page. You'll be able to browser dozens of valuable white papers, eBooks, webinars, case studies, and brochures.
3. Get a FREE, no obligation demo:
Discover just how easy it is to create your cloud environment—in minutes! One of our friendly virtual labs experts will be happy to:
Show you the platform in action
Calculate pricing for your business
Set you up with a 14-day free trial
Answer any questions you have
No pressure or obligation