7 Ways to Make Your SaaS Training Subscriptions Irresistible
To get articles like this free in your inbox, subscribe to our newsletter.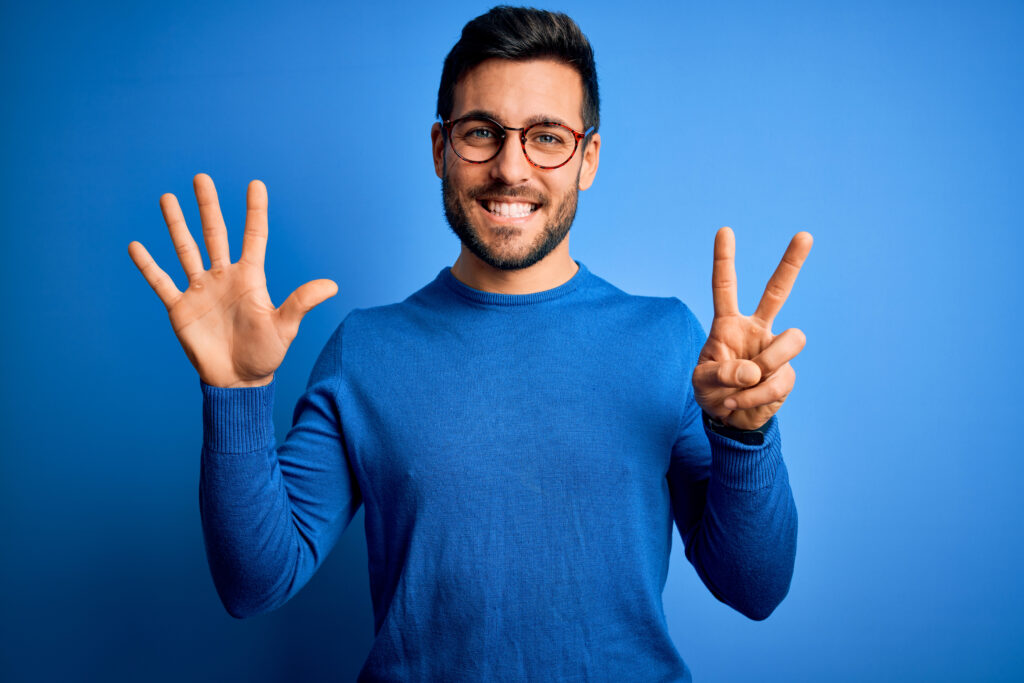 During the CeDMA 2022 conference, there was one key challenge facing every company: lack of training subscription renewals.
Every training team was looking for that silver bullet that'll help entice customers to continue training subscriptions—and drive product adoption. 
But most customers don't see the value in investing in these subscriptions. It's due to a lack of marketing from training teams, a lack of a training champion, or an inability to see the ROI of such programs. 
This is because companies aren't structuring their training programs in a way that leads to renewal. While customer onboarding is the first chance to make an impression, it often leads to a missed opportunity for training and customer success teams.
You can fix these issues by employing solid customer renewal strategies and improving your year-over-year training revenue growth. To help you achieve this, we've listed seven solutions to increase your training renewal rates.
Introduction to Training: Where it all begins
Customer onboarding is usually the first step to introduction to training. A Wyzowl report found that 80% of users deleted an app because they didn't know how to use it. When you deploy a clearly defined and personalized onboarding program, you avoid this issue. This step is a critical opportunity to make an excellent first impression. 
A 2020 study found that the aesthetics and perceived usability of the product influence a user's first experience. It's a similar experience to when you meet someone for the first time. You judge them based on how they look, speak, or other internal biases. In the same way, customers judge your product by its appearance and ease of use. This is why it's imperative to create an onboarding program that acts as the foundation to a successful training renewal.
It also acts as an opportunity to understand how the customer is adopting your product. If there's something that's holding them back, reach out to them at the right time to show them the value of ongoing training. For instance, you can create a sandbox environment where they can play with the product's features and understand how it works for their use case.
7 ways to improve your SaaS training renewal rates
Here are 7 ways in which you can improve your SaaS training subscription renewal rates in the long run:
1. Set clear training KPIs and use them to improve subscription rates
One of the reasons training teams don't know if customers are actually getting value from their product is the lack of monitoring. You need to monitor key performance indicators (KPIs) like:
How long did it take to reach their "aha" moment?

How much time do they spend on the product each day?

How long do they take to onboard completely?

How often are they stuck while using certain features?

How many days has it been since they used the product?
By tracking these metrics, you understand which parts of their program work well and which areas need improvement. Based on that, you can upsell customized training sessions and create specialized SaaS sales training programs.
2. Be proactive about communicating throughout the customer lifecycle
No customer wants to feel like they don't have the support they need to use your product. Even though they're turning to self-serve options to resolve their issues, you still need to maintain an open line of communication. This is where training teams must align with customer success and go-to-market (GTM) teams.
For instance, if the product and GTM team are responsible for releasing a new feature, training teams need a seat at the table. New features can lead to increased customer support tickets—so deploying virtual training programs with these features would be an excellent strategy. 
Plus, it helps you establish a strong relationship with specific individuals in their organization—who can act as your training and product champions. This two-way communication allows businesses to provide personalized support, reinforcing trust and loyalty between them.
3. Improve the customer's product experience — make it "sticky"
When did you last use a product whose features didn't match your expectations? Our guess: a long time. It's probably because the company didn't focus on creating a sticky experience for you. 
By sticky, we mean an experience that shows you the product was meant for your needs and your needs only. The sooner the customer feels like they'll get value from your product, the more likely they'll stay around. This is why it's crucial to measure the time to value (TTV) so that you know whether the customer will churn.
You can use a tool like CloudShare to create a customized learning path based on their needs. Spin up a virtual lab in minutes and share the link with them. They can play around and learn how to make the most of your product.
4. Create a customized training program based on the customer's goals
No matter how much you've honed each feature for your ideal client profile (ICP), customers within the same role or niche may still want different things. It's best to confirm what value they're looking for and offer customized learning paths based on that.
It allows customers to develop the specific skills and knowledge needed for their role. It also gives customers the flexibility to customize their training experience so they can learn at their own pace and in their own way. Ultimately, it shows them the value of training—resulting in a yearly subscription renewal.
5. Ensure your customers feel H.E.A.R.D. at all times
Customers who encounter issues with your product want to know that their concerns will be taken seriously and addressed appropriately. This is where the acronym H.E.A.R.D. comes in handy. From a training perspective, this is what it looks like:
H

ear: Listen to the customer's pain points and current needs.

E

mpathize: Show them you understand their issues and, most importantly, care.

A

pologize: Offer a note with a carefully crafted and sincere apology.

R

esolve: Ask them about their learning preferences and how you can adapt to them.

D

iagnose: Analyze why they had an issue in the first place and create a curated training bundle based on that.
You can do that by creating an open channel where they can drop suggestions for improvement to their training bundle or issues with the product. Use that feedback as a goal post for your next training program. It'll show the customer that you care about their feedback—and, more importantly, their ROI.
For instance, ServiceNow has helped organizations like the Healthcare of Ontario Pension Plan (HOOPP) adopt its product at a core level. As they explored the product's capabilities, they realized they needed a bigger team—increasing their certification needs. It also led to an ongoing need for a training bundle—resulting in a regular training subscription.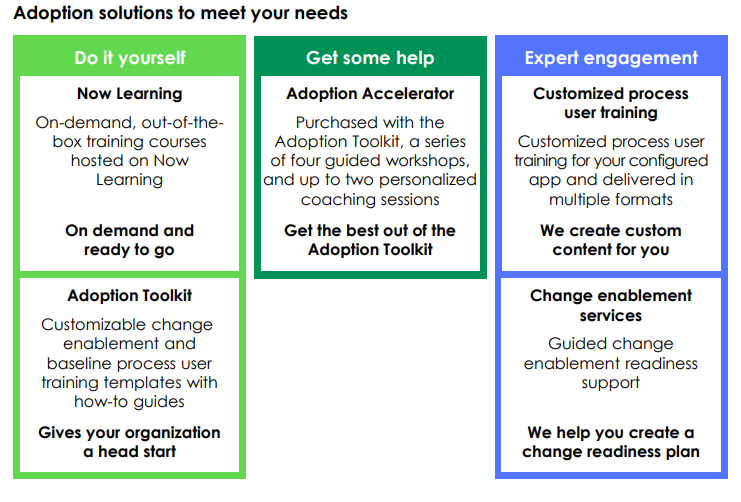 6. Create opportunities to upsell or cross-sell your service
As you monitor training progress and customer satisfaction, focus on identifying opportunities to upsell or cross-sell a service. For example, offer a training bundle and certification to get more value from the initial investment. Or you can provide an all-you-can-eat training bundle for a standard price.
It creates brand loyalty and helps them explore different features of your product over time—increasing its stickiness. In this way, businesses can capitalize on an opportunity to increase their revenue while providing their customers with a better service.
The best time to do this is by monitoring when customer satisfaction scores are high. You can do this via a Net Promoter Survey (NPS).
Shachar Avrahami, VP of Product and Strategy at EverAfter, recommends being strategic about this move. He says, "Some organizations send the survey to their customer base on the same day. I personally think that it should be different. Every customer has a different life cycle. I'd find the most meaningful step in the life cycle and then send it over there. For example, once they complete their first certificate or onboarding phase. This is a very important event, so I prefer to tie it to their progress and not because it's January; I will send it to all of my customers."
7. Build a training subscription renewal playbook 
Create a renewal playbook to ensure that every customer receives the same amount of attention that leads to a successful training subscription renewal. It's crucial as it sets the foundation for leveraging training as a customer success strategy and ensures you invest enough resources in this process.
The renewal playbook can include aspects like the following:
Level of product adoption

Presence of a training champion

Depth of training completed

Resolution of pain points

Customer satisfaction scores

Number of delayed invoice payments
By having a clear system in place, your training and customer success teams will be aligned and know when to reach out to their customers. On the other hand, customers receive a consistently excellent experience—increasing their affinity to your product and training bundle. 
Here's a simple guide from the Technology Services & Industry Association (TSIA):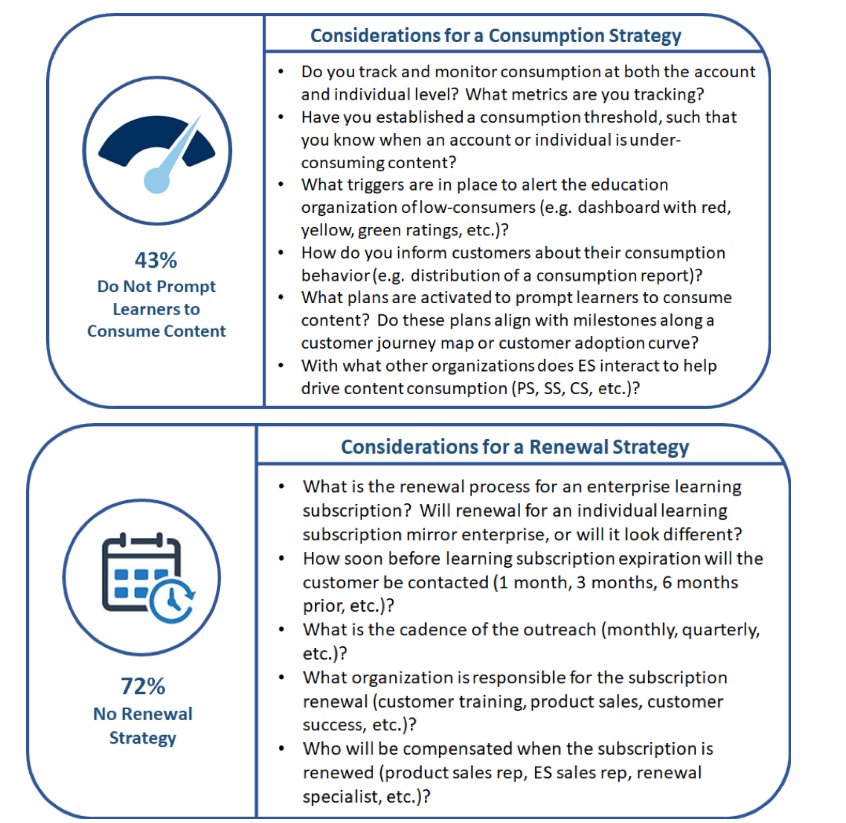 Final Thoughts
Ultimately, training subscription renewals are vital for revenue growth. It's essential to take steps early on in the training program to ensure that participants remain engaged and continue to renew their subscriptions. When you make the first contact after purchase, it decides the tone of your ongoing relationship—so make it count.
You can significantly increase subscription renewal rates by implementing strategies such as program personalization, acting on customer feedback, and offering training bundles. These strategies can dramatically impact the long-term success of any organization's learning programs. 
---
What you should do next…
1. Subscribe to our newsletter:
Subscribe to our newsletter below for the latest news, advice and thought-leadership for software professionals. Or visit our blog to browse our most recent articles.
2. Learn how virtual labs can grow your business:
To learn more about how CloudShare helps software organizations grow revenue, increase efficiency and improve quality, visit our resources page. You'll be able to browser dozens of valuable white papers, eBooks, webinars, case studies, and brochures.
3. Get a FREE, no obligation demo:
Discover just how easy it is to create your cloud environment—in minutes! One of our friendly virtual labs experts will be happy to:
Show you the platform in action
Calculate pricing for your business
Set you up with a 14-day free trial
Answer any questions you have
No pressure or obligation