Moving on from Ravello: Does your training look like an over-edited Tinder selfie?
To get articles like this free in your inbox, subscribe to our newsletter.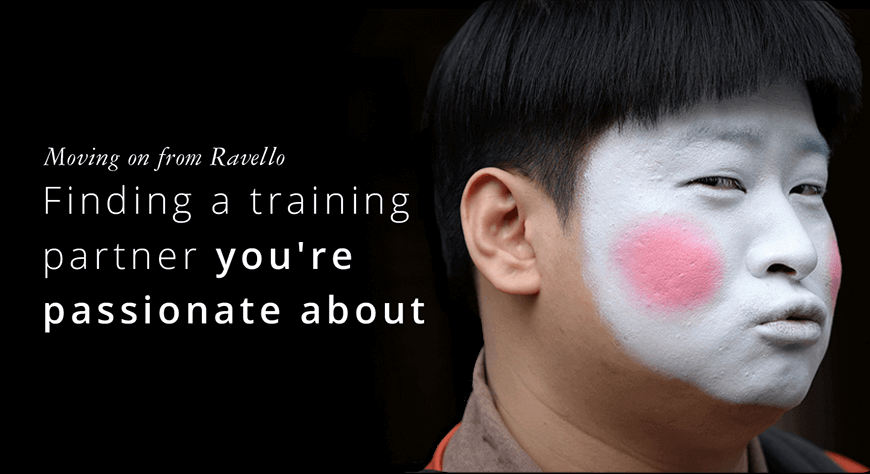 Breakups are hard – Dealing with Ravello end of life
Ever been in a relationship that wasn't really working but you were too afraid or comfortable to end it? Then that significant other dumps you and you realize it was really for the best and long overdue?
Okay, maybe it's just us.
Still, as we've all recently learned, Oracle has announced end of life in May 2020 for its cloud infrastructure service, Ravello. Once you've had a chance to work through the five stages of grief, we're here to tell you why a new cloud service provider is the best thing that'll happen to you.
Don't be tempted to just go with a huge commodity cloud provider as a replacement to Ravello. This is like being on the rebound and jumping into a relationship with the first available person you meet. There are some major cloud players out there promising to deliver on what you need, but they don't follow through on the specialized virtual lab environments or power you require in a training solution.
You need to be wary of the total cost, too. Like an edited Tinder photo, you can be lured in by a commodity provider's seemingly attractive price. But when you add in the cost of manpower to constantly provision virtual machines (VMs), training development and less effective tools, you'll end up paying a much higher price in the end.
---
Click here to learn about the best Ravello alternative – CloudShare.
---
CloudShare is your long-term partner
CloudShare is the specialized cloud solution you've been looking for, even when you thought Oracle's Ravello was the answer. Here are just a few of the features you get with us that you can't get with Ravello.
Cost and time savings
First, CloudShare enables you to easily suspend and resume VMs. That means greater control over budget, which Ravello simply couldn't handle, could they?
With automated suspension capabilities and environment sensing, users retain all their information and can pick up right where they left off if they need to stop in the middle of a session. You're not left with the meter running and instructors aren't scrambling to manage resources and save time.
This enables trainers, and their learners, to put training time to best use.
A fully customized classroom experience
CloudShare enables you to create the environment you need for each class with out-of-the-box VM templates to get you going quickly, while also being fully customizable.
That means you can focus on meeting the learning needs of each individual without getting bogged down by the details of a complex design process. And trainers can deploy new courses using these templates without relying on IT to provision them.
CloudShare uses machine learning and AI to have the right resources on standby to fit your precise VM needs, too. No need to spin up environments manually. They're ready to go when your users are — not in hours or days — and that means your team is spending more time teaching.
You can also easily offer content in users' native languages, with support for English, Spanish, French, German, Chinese and Japanese.
Easy environment creation
You don't need to bring your own Microsoft licenses to the CloudShare environment like you did in the past. Our templates include Microsoft tools and products with built-in licenses.
The VM import process is also much faster and more reliable than Ravello, ready to help every time with our simple, user-focused interface.
Seamless third-party integration and commodity cloud support
Right out of the box CloudShare can support any cloud architecture, regardless of complexity, and it integrates with Azure as well as Google Cloud Platform. You can also combine those cloud-based VMs with VMs residing in CloudShare's data centers for a hybrid approach.
Wherever your product or environment is deployed, you can create classes with fully realized VMs that simulate real-world conditions, with the same fully functional tools you use in production.
Hands-on learning improves learning retention and boosts employee engagement for better outcomes.
Advanced analytics
Your training is all about helping your employees and customers optimize their performance, so why should you compromise on the efficacy of the training itself?
CloudShare gives you deep analytics with advanced reporting capabilities that help you evaluate important aspects of your training courses. You can gain insight into attendance rates, who your star trainers are, how learners are using your software and more.
And the reports are easily shareable with management to help align your training with the overall business strategy.
A relationship with a future
These are all features CloudShare offers that Ravello doesn't. So rather than looking at the end of Ravello as a disaster, you should see it as an opportunity to enhance your virtual instructor-led training (VILT) or self-paced training program with a purpose-built solution that can promote employee engagement and expand your horizons.
Like moving on from a breakup to something much more fulfilling, CloudShare is there to heal your broken heart and put you in a relationship with a bright future.
Why settle for anything less? Get off Oracle Ravello and onto CloudShare!
Find out how you can easily replace Ravello with CloudShare and experience a more satisfying training relationship today!
---
What you should do next…
1. Subscribe to our newsletter:
Subscribe to our newsletter below for the latest news, advice and thought-leadership for software professionals. Or visit our blog to browse our most recent articles.
2. Learn how virtual labs can grow your business:
To learn more about how CloudShare helps software organizations grow revenue, increase efficiency and improve quality, visit our resources page. You'll be able to browser dozens of valuable white papers, eBooks, webinars, case studies, and brochures.
3. Get a FREE, no obligation demo:
Discover just how easy it is to create your cloud environment—in minutes! One of our friendly virtual labs experts will be happy to:
Show you the platform in action
Calculate pricing for your business
Set you up with a 14-day free trial
Answer any questions you have
No pressure or obligation