Overcome the Five Biggest Challenges Sales Engineers Face Today
To get articles like this free in your inbox, subscribe to our newsletter.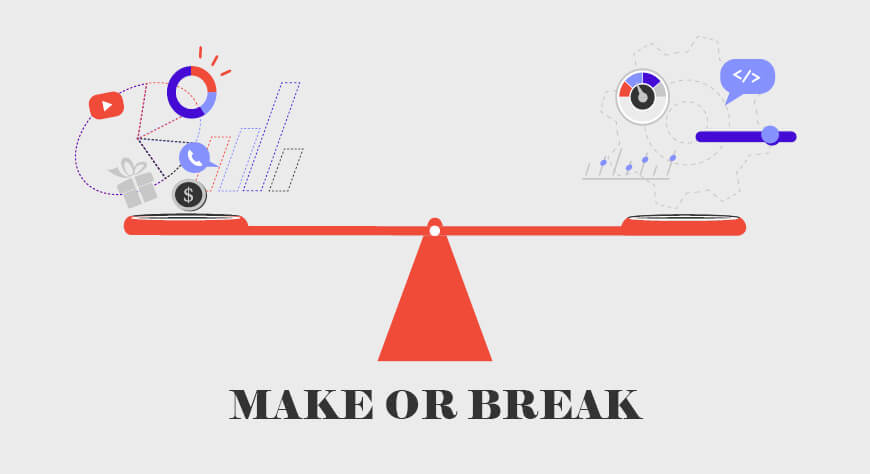 Sales reps focus on the initial steps of feeding the sales funnel: opening the door to as many relevant, qualified prospects as possible. They do this by leveraging their product's dramatic, big-picture benefits, attractive ROI, and the dream of streamlining. But much of the critical follow-up work depends on the abilities of the software sales engineer to impress the prospect with a deep-dive sales demo that illustrates specific functionality and features that apply specifically to the client's business environment, workflows and goals.
Often, moving into this second phase, the sales engineers' (SE) audience is not the same as the sales reps.' While a department's manager may be impressed by the initial pitch, the more in-depth exploratory step is handed off to a more technical team member who can conduct a comprehensive due diligence process. On the vendor's side, this step goes to the sales engineer, whose skillset is likewise more suited to this task.
But together with the SE's more technical abilities come a set of challenges – and solutions – that can profoundly affect their performance and must be included in the arsenal of sales engineer tools and tactics.
Get expert insights from sales industry leaders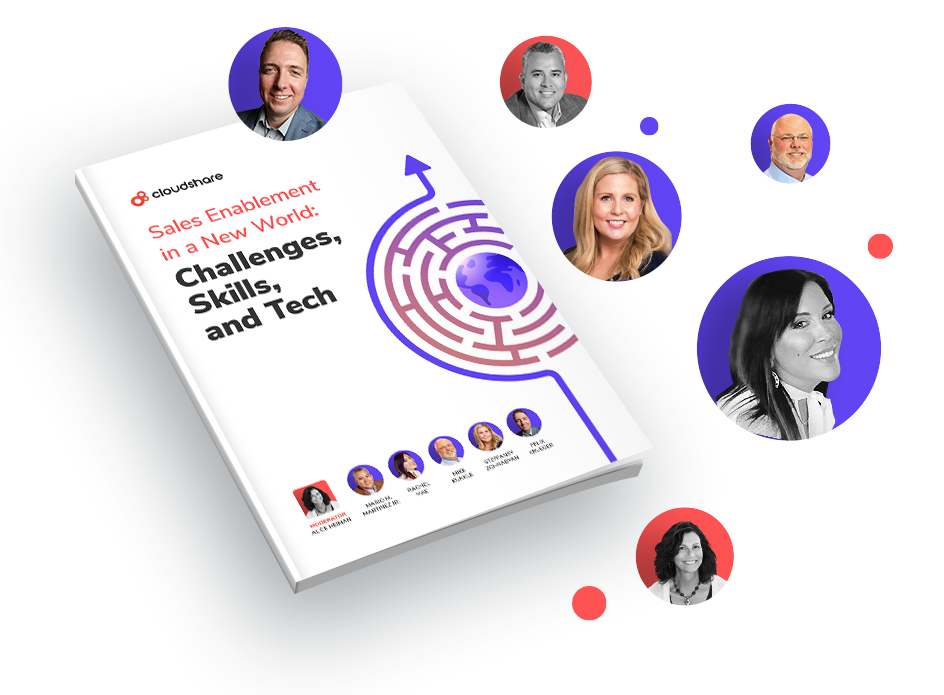 5 Biggest Challenges Sales Engineers Face Today
Balancing the fine line between technical details and business benefits. Once a prospect's technical representative comes to the table, the atmosphere changes. This professional has the experience, vocabulary, and priorities that an SE needs to align with laser-focused presentations and discussion of granular aspects of the product. This tech-talk is often the SE's comfort zone. However, a sales engineer must also be ready to switch gears and talk in broad, more "dumbed down" terms to stakeholders (joining the meeting or on their own) looking to see specific features in action. With so much detailed, technical material to share, it can be hard to simplify it without going overboard. Often, working closely with sales reps (who generally excel in this area), by both joining their initial pitches and also with periodic discussions, can help hone these skills.
Getting caught up with grunt work for the sales reps There's no way around it – sales reps don't have the same technical sales engineer training as their more technical colleagues. As a result, they depend heavily on them – as fellow sales professionals in the field – for technical support. These tasks include maintenance of sales demos, installing upgrades, managing sample data, and troubleshooting installations. While SEs may be qualified for the job, this "grunt work" is not an effective use of an SE's time and distracts him or her from core mission-critical, revenue-generating responsibilities. To take many of these troubleshooting tasks out of the hands of the SE, many companies implement a centralized, browser-based sales enablement software platform. These solutions are ideal as they use a single, up-to-date, "bulletproof" version of your product in the cloud – authentic, tested, and reliable. Such demo environments can be spun up instantly, without an SE's help, and provide the sales rep (and the SE!) with a way to confidently run sales demos without:
The risk of failure, crashes, or other surprises
The need to configure a new environment
Purging old, potentially sensitive data from previous demos
Harder than ever to stay up to date. In today's fast-paced landscape, Sales engineer training is the key to get the SEs informed and updated on the latest software version and market trends. The training program should cover the following areas:
Ongoing product upgrades and improvements that will enhance, modify, replace, or expand the "checklist" and scope of sales demos. These updates help the SE avoid surprises.
 Industry developments that may provide new, practical applications of your product or introduce new business paradigms that may enter discussions. The sales reps and marketing team are often excellent sources of information on industry trends and new customer priorities that keep the SE informed.
Competitive analysis is another area in which the marketing team can help SEs understand what competitors offer (or claim to offer), so they can intelligently counter these claims or highlight areas in which their product excels or surpasses the competition. An effective, well–trained SE can proactively highlight these, as opposed to taking a defensive stance. Being caught off-guard (especially when there is actually a potential response that removed the challenge) can harm the sales process.
How to engage the prospects? Yes, it's always safer to provide a prepackaged, carefully scripted demo in a limited and controlled environment that isn't often modified. But the reality is that this approach provides only a limited experience for the prospect; they are not seeing the authentic, full-featured product, cannot easily explore margin cases, and certainly can't use the product on their own. The solution is a virtual environment that provides hands-on practice to allow a prospect – especially a technical one who has the skills and confidence – to kick the tires and experience the product first-hand. With this approach, the SE can also demonstrate features in real-time as relevant, even if off-script: unexpected or unusual. And with a cloud-based, centralized implementation, the SE can be confident that the well-tested software version he is handing off to the prospect will perform as expected without closely supervised use.
Combining a structured demo with hands-on practice. An effective sales engineer training program should include a strategy defining when to actively lead the discussion and when to hand off the virtual environment to the prospect. The first part is a more structured approach, designed to touch on the mandatory checklist of all important benefits. However, it risks getting boring as the two-dimensional experience of communicating in a lecture format in which the prospect is passive. There are many tricks to optimizing this engagement (see our ebook, "You're Losing Your Audience: How to Leap the Hurdle of Learner Engagement"); the key here is once again finding that balance of working through your own checklist vs. leveraging a virtual environment to "hand over the wheel" to a prospect, providing the sense of empowerment they may need, to know that they're making the right choice.
---
What you should do next…
1. Subscribe to our newsletter:
Subscribe to our newsletter below for the latest news, advice and thought-leadership for software professionals. Or visit our blog to browse our most recent articles.
2. Learn how virtual labs can grow your business:
To learn more about how CloudShare helps software organizations grow revenue, increase efficiency and improve quality, visit our resources page. You'll be able to browser dozens of valuable white papers, eBooks, webinars, case studies, and brochures.
3. Get a FREE, no obligation demo:
Discover just how easy it is to create your cloud environment—in minutes! One of our friendly virtual labs experts will be happy to:
Show you the platform in action
Calculate pricing for your business
Set you up with a 14-day free trial
Answer any questions you have
No pressure or obligation