POC Environment Set-up for Sales Engineers
To get articles like this free in your inbox, subscribe to our newsletter.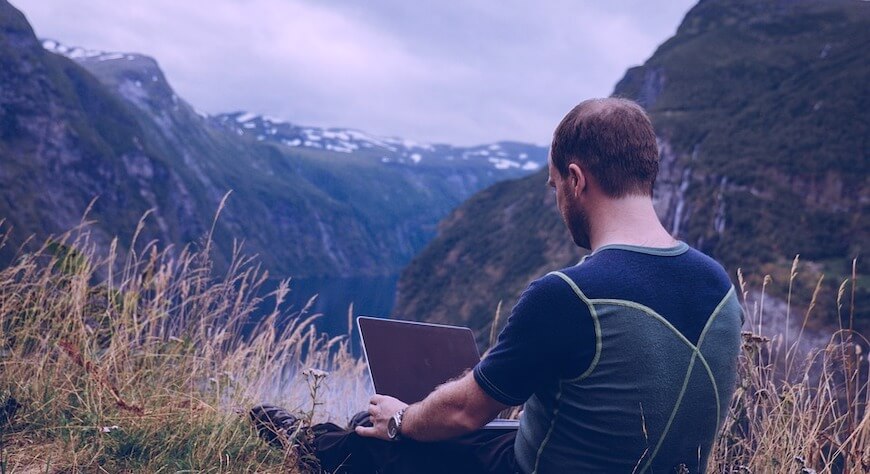 "Try before you buy" is a famous slogan for many product vendors as customers always want to see what they'll be getting for their money before completing a sale. But when it comes to selling software solutions, the trial period can be far more complicated than testing the comfort level of a bed or the suitability of a desk for a home office.
If you're a sales engineer tasked with showing off software to potential buyers, don't discount the merits of the Proof of Concept stage. It's a crucial aspect of any IT presentation, and companies choosing to skip it often regret doing so in the end.
A Proof of Concept (POC) is a trial experiment done with customers in a realistic sandbox environment to prove that a design concept has the potential to be useful and profitable. POCs aren't intended to generate an immediate sale. Instead, they can be used to adjust your company's software product during development to better suit the needs of your buyers.
The POC process is an essential stage of product development and the sales cycle. Many companies don't understand the importance of POC development in sales engineer training, and failed POCs end up damaging the possibility of a future sale.
It's important that you understand how POCs work and how sales and pre-sale engineers can improve their POCs  to raise consumer engagement and sales.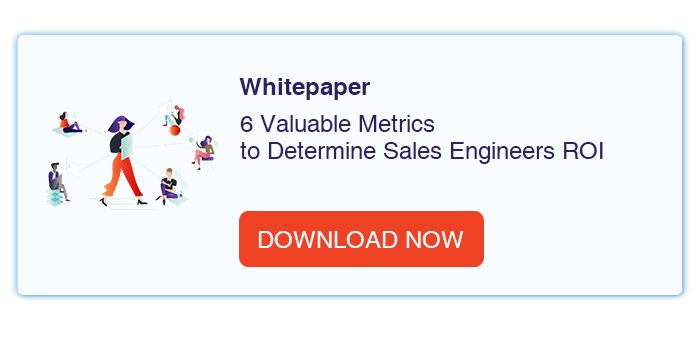 Properly defining objectives
It's crucial that you have an idea of what you want to accomplish and what specific issues you intend to solve through the software product from the beginning.
The POC presentation should allow both you, the vendor, and the consumer to confirm that the solution on display is on the right track before product development finishes. To do so, the vendor needs to understand the consumer's preferences and requirements regarding the software, which often change as the POC goes on.
Don't be afraid to modify your goals as your audience provides feedback during the presentation. Occasionally, a consumer might want a slightly different solution, or the criteria with which he measures success might change.
In general, a customer benefits from a self-service POC by checking the usability of the product, ensuring the software is compatible with their needs, and comparing the product's value relative to other competitors in the market. That's a lot of parameters, so expect moving goalposts.
In a cloud-based POC environment, you can easily modify your POC as these goals evolve. This added level of flexibility can make all the difference.
Utilizing the cloud
A relatively recent advancement is the online cloud POC that has made it easier to deal with problems plaguing traditional POCs. Previously, companies had to pay for shipping new hardware, installing additional software, and providing technical support to customers during demonstrations.
In the cloud environment, consumers get a first-hand look into your software solution's performance under real-world circumstances in a convenient way and can provide feedback instantly. Plus, the experiment can be done in a controlled POC environment so that any tests can be run without interfering with your data.
Above all, the internet has proven to be a critical sales POC tool thanks to its ubiquity. Consumers worldwide regardless of location or equipment can access a cloud POC through online web browsers, resulting in a level of accessibility and usability not seen for software demos in the past.
Tips for sales engineers
As a sales engineer, you need the persuasive skills of a salesperson combined with the technical knowledge of an engineer. The next time you're building a sales demo or POC for a software solution, consider these tips.
Tell a story
Customers want to know what you can do for them. Don't just throw facts, figures, and marketing content onto your PowerPoint and call it a day. Generate a comprehensive narrative proving that your product is the perfect solution to your customers' problems.
Cloud-based POCs have the added advantage of allowing you to create real-world scenarios, providing you with the tools to monitor progress and engagement.
Also, take advantage of validation. Show that buyers will be part of a community after making the purchase. You can do this by bringing up your other clients and how your solutions have helped them in the past. Validation is a great way to show that your solution works and is liked by the community.
Understand the audience
While preparing, study your audience. Know their most significant problems and try to address them in the sales demo.
Because audiences tend to have a broad range of interests, ask some informed questions during the presentation as well and use the answers to tailor your content to their preferences and needs.
Finally, end the presentation with a question and answer session, which is an often neglected aspect of a POC demonstration. Doing so allows you to be the listener and get a sense of what they're looking for in their own words. A Q&A also raises audience engagement and can provide you with new ideas to consider for your future POCs and marketing efforts.
Keep it brief
Twenty minutes is a recommended benchmark. If your presentation is too long, you risk boring your audience with tedious data and facts. Plus, an excessive length may be an indication that your focus is too broad or poorly defined.
One major advantage of cloud-based POCs is that they are extremely interactive. Potential customers can test your software, experience real-world scenarios, and instructors can step in and provide assistance whenever needed.
Address the competition
Your company doesn't operate in a vacuum, and your customers know this. Potential clients will likely be comparing your product to others in the market, so prepare your answers when the audience inevitably asks for differences between your solution and a competitor's.
Cloud-based POCS are essential today
POCs aren't going anywhere. Despite the shift to the cloud, POCs will continue to be a powerful tool for your company to validate ideas and gauge market sentiment.
CloudShare offers customizable virtual IT labs that you can use to create agile POCs for your company that can be easily distributed to any number of users in a buying organization. With CloudShare, you can assess the quality of your POCs, collect actionable data on usage, and increase the operational efficiency of your sales and marketing teams.
---
What you should do next…
1. Subscribe to our newsletter:
Subscribe to our newsletter below for the latest news, advice and thought-leadership for software professionals. Or visit our blog to browse our most recent articles.
2. Learn how virtual labs can grow your business:
To learn more about how CloudShare helps software organizations grow revenue, increase efficiency and improve quality, visit our resources page. You'll be able to browser dozens of valuable white papers, eBooks, webinars, case studies, and brochures.
3. Get a FREE, no obligation demo:
Discover just how easy it is to create your cloud environment—in minutes! One of our friendly virtual labs experts will be happy to:
Show you the platform in action
Calculate pricing for your business
Set you up with a 14-day free trial
Answer any questions you have
No pressure or obligation