Revolutionizing Training: Independence, Freedom and Fireworks
To get articles like this free in your inbox, subscribe to our newsletter.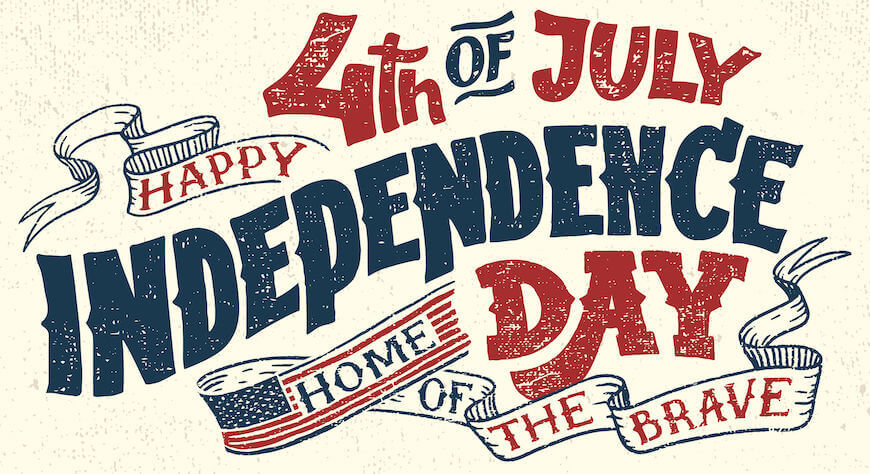 Independence Day is a U.S. holiday commemorating the country's Declaration of Independence. Through this, the thirteen American colonies proclaimed they no longer considered themselves under the rule of Britain's King George III. This bold move was about self-determination, freedom and being recognized.
CloudShare has long shared a similar zeal when it comes to training. This includes providing easy access to education for employees and hassle-free capabilities for trainers. With July 4th upon us, we couldn't help but touch upon a few historical similarities and offer advice to super-power your training efforts.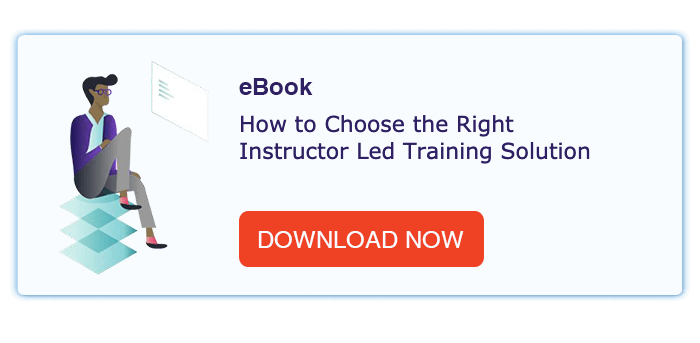 Free and Equal
The Declaration of Independence contains 27 grievances against King George, including this one:
"He has called together legislative bodies at places unusual, uncomfortable, and distant…for the sole purpose of fatiguing them into compliance with his measures."
Cloud-based virtual training is all about freedom and equal access.
Flying an entire staff out to meet with a trainer or putting a teacher on the road for constant face-to-face sessions exhausts budgets, personnel, and limits your reach. Virtual instructor-led training (VILT) courses function just as well as a physical classroom environment. All it takes is an internet connection to provide everyone with the same access, no matter where they are.
What's more, if it's not vital that everyone be available at a particular time, why force them? Instead, make recorded sessions available on-demand. Because everyone learns best at their own speed, consider offering self-paced training. With this, faster users can proceed as quickly as they wish, while those who want can go back and review previous sections.
Unify and Collaborate
The Declaration of Independence was first published on July 6, 1776, in the Pennsylvania Evening Post by a Philadelphia printer, the city where it was signed. If two days seems like a long time to wait for such a critical news, check out this animated graphic showing how it took nearly a month for word to reach all colonists.
As for the document's creation, it was developed by a Committee of Five, with Thomas Jefferson spearheading the writing. The original is preserved with changes made by its members, as well as recommendations by Congress. Initial reproductions needed to be closely scrutinized as they were distributed throughout the colonies, as well as to officials and leaders of the Continental Army.
Sounds like a lot of work and time, right? We believe America's forefathers would have greatly appreciated CloudShare's ability to unite personnel and facilitate collaboration.
For starters, whether you need to quickly get staff up-to-speed on a new product or urgent company development, virtual training brings them together at any time, regardless of the number of participants. It also enables trainers to collaborate and create new environments easily, ones that can be reused anytime. There are even ready-made templates that when updated, ensure all have access to the latest version, providing greater content control and continuity.
Illuminating Results
John Adams, a leader of the American Revolution, Committee of Five member and later U.S. president, wrote to his wife with thoughts on how Independence Day should be celebrated. Amongst his many recommendations were games and "illuminations from one End of this Continent to the other."
Adams' felt it was an event that needed to standout – and so does your training.
There are many ways to make training memorable and shed light on even the most complex topics. For instance, multi-step classes enable virtual instructors to guide students between environments without need for additional classes. Moving from level to level logically results in far greater comprehension. It also removes complexity for participants, while reducing instructor management time.
CloudShare offers unique transparency that enables instructors to see what students are working on in real-time, too. If they see a student needs help, they can directly interact – via a variety of interfaces like non-disruptive chat – to offer assistance.
Courses can be gamified to help content take hold as well. A hands-on experience is one of the most effective ways to learn. Through sophisticated gaming scenarios, students get experience in near real-world situations, all without fear of their mistakes impacting the business.
Make Impressions
You want to make noise with your training; to create courses that demand attention and deliver content that is heard and retained by students through learning by doing. CloudShare offers the kind of capabilities that make training pop and shimmer like fireworks.
Not only will this make lessons more memorable for students, the ease and cost savings cloud-based virtual training offers will make a lasting impression with senior management, too.
Happy July 4 from CloudShare!
Does your training fizzle when you want it to pop? Get in touch with us and we'll show you how to take your efforts to new heights!
---
What you should do next…
1. Subscribe to our newsletter:
Subscribe to our newsletter below for the latest news, advice and thought-leadership for software professionals. Or visit our blog to browse our most recent articles.
2. Learn how virtual labs can grow your business:
To learn more about how CloudShare helps software organizations grow revenue, increase efficiency and improve quality, visit our resources page. You'll be able to browser dozens of valuable white papers, eBooks, webinars, case studies, and brochures.
3. Get a FREE, no obligation demo:
Discover just how easy it is to create your cloud environment—in minutes! One of our friendly virtual labs experts will be happy to:
Show you the platform in action
Calculate pricing for your business
Set you up with a 14-day free trial
Answer any questions you have
No pressure or obligation