The Adaptive Future: Acquiring the Technology and Talent to Survive and Thrive
To get articles like this free in your inbox, subscribe to our newsletter.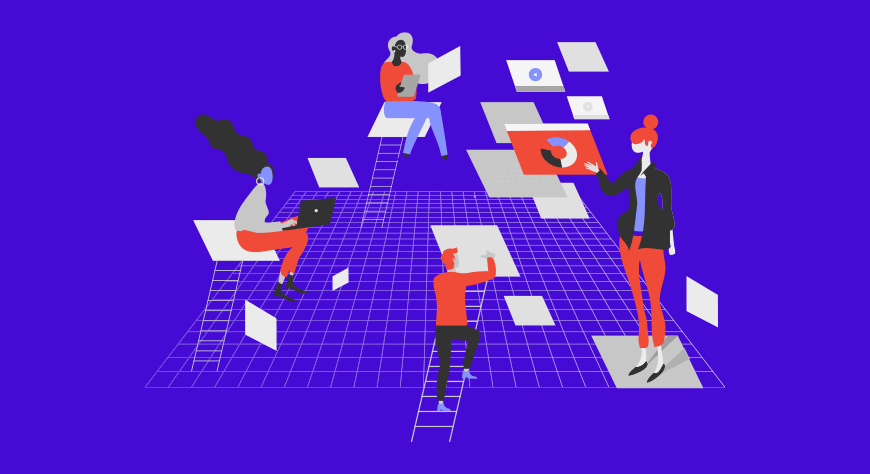 A May 2019 report from Forrester, "Beyond Agility – Adaptive Enterprises Hold the Winning Hand," detailed how companies no longer need to predict the future if they leverage a strategic foundation that'll enable them to adapt to events as they unfold. In a survey that followed just months later, the analysts found these types of firms were growing 3x faster than competitors.
Fast forward one year later and here we are in a pandemic that's rocking global economies and has businesses and their leaders frozen. Forrester is doubling down, refining the strategy and urging all to think adaptive for the 2020s. It makes sense, after all, as Charles Darwin noted and I've always believed: "It is not the strongest of the species that survives, it is the one that is the most adaptable to change."
Enterprises that innovate and change their business model survive and win – especially now. And with the right tech, talent and the cloud, they cannot only weather a pandemic, they can accelerate future success.
Keep rolling
When travel came to a halt, smart decision makers looked at their budget and realized by investing just a portion in cloud solutions they could close personal gaps brought about by social distancing. Enterprises and users that deal with complex technology – particularly in areas like software sales, training and development – are an especially good example. 
Virtual IT labs can allow exact products to be uploaded to the cloud and shared for hands-on learning in true-to-life environments. It's like being there, providing that real-world experience and the necessary educational hand-holding, but much less expensive, faster and convenient. Zoom, as good a tool as it is, just can't do that. 
That said, we've been seeing a great deal of interest in our virtual labs. We're also witnessing longtime customers and partners trying our platform in creative new ways. For instance, some are using training as a marketing vehicle. With people at home looking to fill off-hours, providing self-paced training modules for free is turning out to be an effective means to introduce users to products and generate new business.
Today, keeping a business moving forward in such ways is critical. The phrase "a rolling stone gathers no moss" rings true; those that don't advance risk becoming stagnant and getting passed by competitors. Simply put, companies that constantly re-evaluate how they do their work, the tools they use and metrics they follow, will evolve. 
And those that don't tend to disappear.
(WEBINAR) Students Are Bored Out Of Their Minds??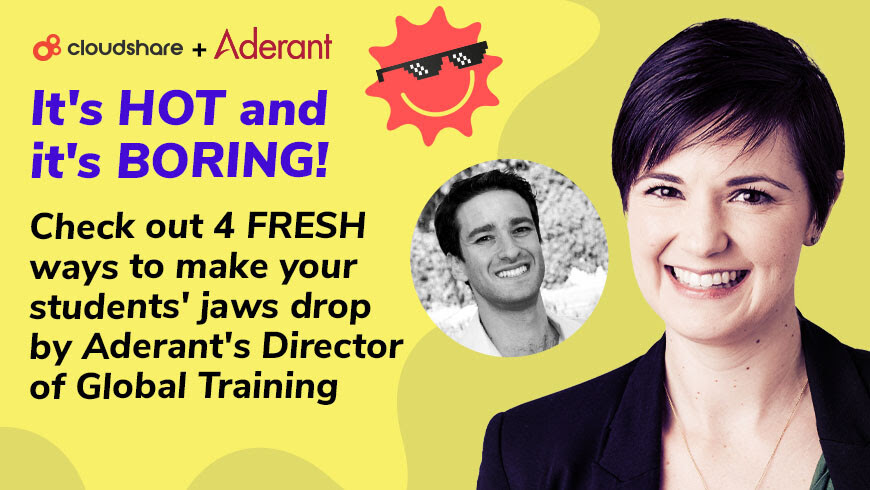 Tips for stacking up
When it comes to enabling technology, the most effective approach is to deploy a heterogeneous stack, use best-in-class solutions and get the integrations right. Being adaptive means having the ability to move in the direction you need to go; you don't want to deal with an extensive rip and replace or find out down the road that a company's suite limits your flexibility and options. 
Keep in mind technology always gets stronger with competition and vendor lock-in can keep you from taking advantage of new developments and negotiating a fair price. Also, you need to be able to grow with a technology, so make sure any vendor you deal with is in it for the long haul and will continue to enhance and support their offerings. Protect your company with the right service level agreement. And, be sure you can work across clouds and scale up or down to  meet work demands in the most cost efficient way and handle peaks and lulls.
Finally, the elasticity of the cloud is one of its greatest attributes, but remember, they're not all created equal. Our business acceleration cloud automates tasks and has purpose-built tools to speed processes and results. You can use a general commodity cloud for purposes like complex sales enablement, virtual training and product development, but that's the equivalent of building a house using only a hammer – expect a long and painful process. 
That's why we designed our solution to sit on top of major public clouds like AWS, Azure and GCP. It enables decision makers to give their people that purpose-built power, and enterprises to gain adaptive capabilities, while adhering to company policies about using large commodity providers.
Survive and thrive
It's often said the most important asset a company has is its people. I wholeheartedly agree and the cloud can help bring you those with the right skills and mindset, regardless of where they're located. This can enable your business to also acquire the talent needed to adapt to change and seize new market opportunities.
Forrester and Darwin are right, survival is not about being the strongest, it's about adaptability. With a mix of best-in-class technology, and people with the right skills and attitude, a company cannot just survive, it'll thrive.
---
What you should do next…
1. Subscribe to our newsletter:
Subscribe to our newsletter below for the latest news, advice and thought-leadership for software professionals. Or visit our blog to browse our most recent articles.
2. Learn how virtual labs can grow your business:
To learn more about how CloudShare helps software organizations grow revenue, increase efficiency and improve quality, visit our resources page. You'll be able to browser dozens of valuable white papers, eBooks, webinars, case studies, and brochures.
3. Get a FREE, no obligation demo:
Discover just how easy it is to create your cloud environment—in minutes! One of our friendly virtual labs experts will be happy to:
Show you the platform in action
Calculate pricing for your business
Set you up with a 14-day free trial
Answer any questions you have
No pressure or obligation