It's Time for a Virtual Training Lab Provider Sanity Check!
To get articles like this free in your inbox, subscribe to our newsletter.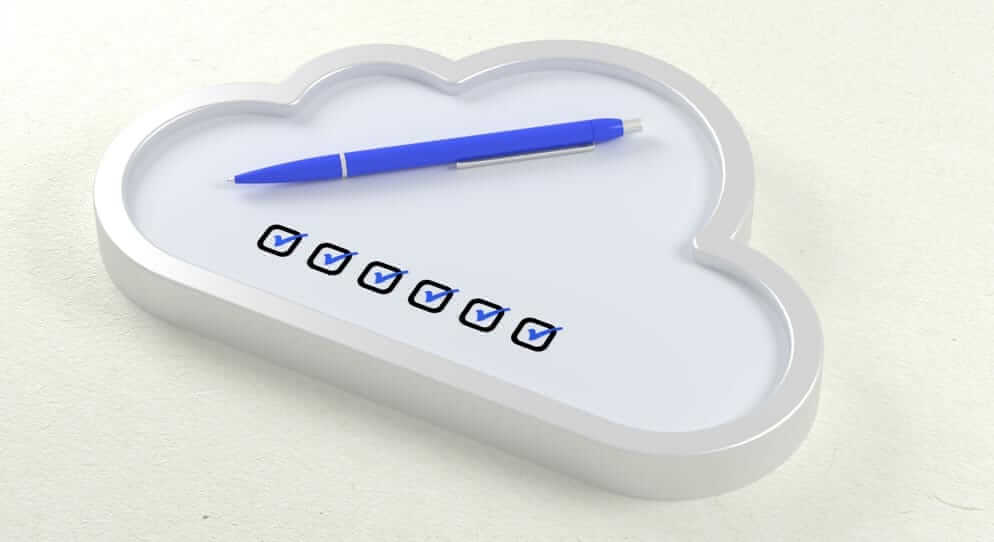 Kate Winslet once said – "I want to keep my health and my sanity and be well and feel happy."
Sounds simple isn't it? Same in technology.
You'd think choosing a virtual training software is a pretty straight forward task, much like a hypervisor or an LMS system. After all, it couldn't be that complicated – sanity is not far away and happy students are on their way.
But…as IT is slowly moving on to the cloud, training is no exception, and leading training professionals are suddenly faced with new dilemmas when transitioning from physical classroom training and on-premise virtualized environments to fully virtualized cloud based training labs.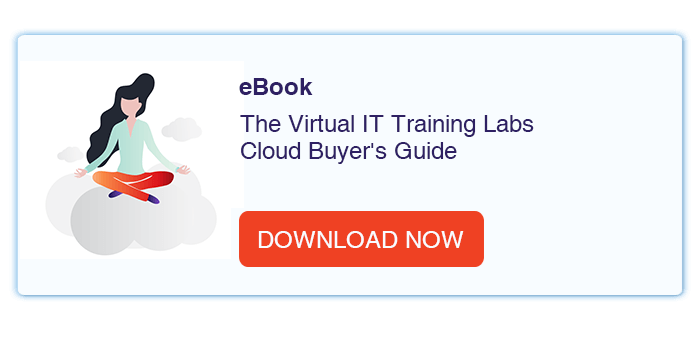 The question is much simpler than its answer…
Which criteria should a training/education professional check when selecting a potential virtual training lab provider?
And just like we do whenever we want to purchase something valuable, learning from the feedback and experience of others is a good idea when looking to purchase the right virtual lab solution. But, there's more at stake here than meets the eye and that is…
What makes a cloud-based solution the best, and how do you choose between providers?
Industry-leading training professionals consider three factors to be the core pillars of a successful cloud based training solution: 100% cloud-based architecture; full turnkey training solution; and cloud economics with measurable ROI.
Because, if you need more than a web browser and an internet connection to build and deploy training labs; if you're worried you'll find yourself re-programing or constantly implementing and matchmaking system configurations; if you can't measure ROI because the paying model isn't "pay-as-you-go"; or if it seems you'll need to invest too many resources in importing your existing virtual machines to their platform – Then it's probably a good idea to keep searching…
Here's what you need to look for…
A powerful training lab solution automates processes, makes complex lab creation into a simple task, offers all the benefits of an engaging virtual learning experience and provides comfortable payment models and resource-saving features for easy scalability and a clear ROI measurement.
As you consider the various options for transitioning to a cloud based training solution, be sure to think about both the short-term and long-term needs and choose a vendor that provides a sound transition from on-premise training classrooms to virtual labs.
How do you make sure the vendor you choose will keep you in the game?
---
What you should do next…
1. Subscribe to our newsletter:
Subscribe to our newsletter below for the latest news, advice and thought-leadership for software professionals. Or visit our blog to browse our most recent articles.
2. Learn how virtual labs can grow your business:
To learn more about how CloudShare helps software organizations grow revenue, increase efficiency and improve quality, visit our resources page. You'll be able to browser dozens of valuable white papers, eBooks, webinars, case studies, and brochures.
3. Get a FREE, no obligation demo:
Discover just how easy it is to create your cloud environment—in minutes! One of our friendly virtual labs experts will be happy to:
Show you the platform in action
Calculate pricing for your business
Set you up with a 14-day free trial
Answer any questions you have
No pressure or obligation