19 Top Sales Enablement Leaders on Social Media in 2022
To get articles like this free in your inbox, subscribe to our newsletter.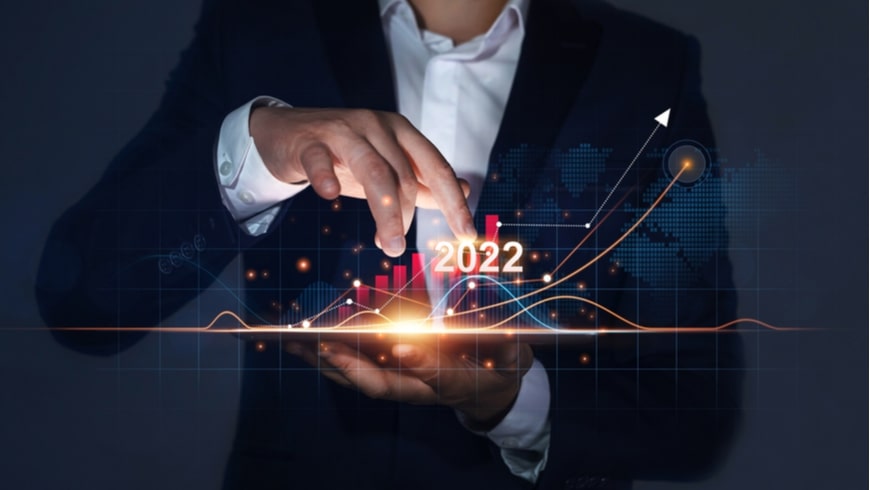 It's no longer enough to know basic demographic information about your buyers. In today's landscape, your customers expect you to know them almost better than they know themselves. As a result, sales enablement is now more important than it's ever been — because without it, your sales team may find itself unable to convert.
But sales enablement training software alone won't bridge this gap. You must also ensure your salespeople have what they need to do their job. They need access to the right sales enablement tools, as well as information about their audience.
Most importantly of all, you must blend these with the right organizational culture, sales strategies, and processes. That may seem overwhelming at first, but it doesn't need to be. Just as the best works are written on the shoulders of those who came before, your approach to sales enablement can be informed by leaders in your field.
With that in mind, here are some of the best, brightest, and most inspirational sales enablement leaders on social media.
Get expert insights from sales industry leaders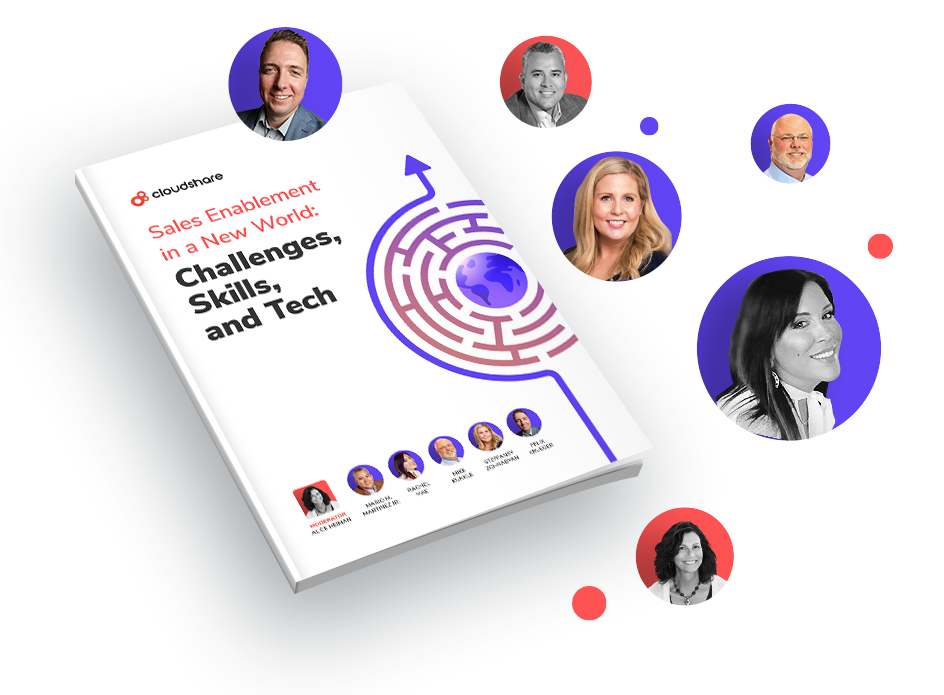 Keenan
CEO, A Sales Guy Inc. 
Irreverent, direct, genuine, and knowledgeable — these are a few words to describe Keenan, CEO of A Sales Guy Consulting and bestselling author of Gap Selling and Not Taught. On social media, he primarily focuses on core sales principles and advice, with some motivational content sprinkled in for good measure.
Jeffrey Gitomer
Founding Partner, Outstand
The self-professed "King of Sales," Gitomer's reputation borders on legendary. Aged 75, he's worked as a sales trainer and keynote speaker for several decades, authoring several award-winning books in the process. On Twitter, he shares his extensive knowledge through daily videos and a weekly podcast.
Tamara Schenk
Partner, Bartlett Schenk & Company
An award-winning author, public speaker, and advisor, Schenk has a long and successful history in the sales enablement training sector, including nearly a decade as Research Director at CSO Insights. She constantly seeks to push the boundaries of human potential, which she holds is the key to success in sales enablement. On social media, she regularly shares valuable advice both from herself and other sales enablement leaders, interspersed with inspirational quotes.
Max Altschuler
Vice President of Sales Engagement, Outreach
Alschuler may have gotten his start in sales, but since then he's worked in marketing, publishing and venture capitalism, in addition to publishing three books. In 2018, he was named one of LinkedIn's top voices; he was also listed on Crunchbase's 25 Sales Leaders to Follow in 2020. 
His Twitter, as one might expect, is incredibly diverse, with content ranging from sales advice to personal anecdotes to news about the business world.
Jill Konrath
An international keynote speaker and bestselling author, Jill Konrath is also one of the world's foremost experts in sales enablement.She's been named LinkedIn's #1 B2B sales expert on two separate occasions. On social media, she posts secrets and tips learned over the course of her career and discusses current trends and developments in sales enablement training.
Mike Kunkle
Vice President of Sales Effectiveness Services, SPARKXiQ
With over two decades of experience, Kunkle is one of the world's leading voices in sales enablement training. A master of sales transformation and author of The Building Blocks of Sales Enablement, he's all about results. His Twitter reflects this, and is full of invaluable advice for sales professionals and leaders alike.
Trish Bertuzzi
Founder/CEO, The Bridge Group
Voted as a LinkedIn Top Sales Voice in both 2019 and 2020, Bertuzzi also authored The Sales Development Playbook, a #1 Amazon Bestseller that guides readers through the process of building a better sales pipeline. Her Twitter is refreshingly personal, consisting of a combination of unfiltered thoughts, ideas, and experiences alongside research and webinars on the sales sector.
Jeff Davis
Associate Director of Business & Brand Strategy, AbbVie
Jeff Davis operates on the idea that sales and marketing are two sides of the same coin, and in order for one to be effective, it must work in lockstep with the other. The award-winning author of Create Togetherness, Davis isn't particularly active on LinkedIn or Twitter, but his website hosts a sales enablement podcast and blog, both of which are full of valuable advice.
Alice Heiman
Founder & Chief Sales Engineer, Alice Heiman, LLC
A sales enablement specialist with a focus on complex B2B deals, Heiman is also a world-class coach, keynotes speaker, and strategist. Heiman is also incredibly knowledgeable about the role social media plays in sales and marketing success, and regularly shares that knowledge and more on her Twitter.
George Pastidis
Head of Sales Enablement, Ericsson
Over the course of his career, Pastidis has managed sales enablement for several multinational telecommunications companies, most recently Ericsson. On LinkedIn, he regularly publishes blog posts sharing his expertise. He promotes these posts on Twitter, alongside industry news and trends.
Koka Sexton
Vice President of Client Services, Paid Media & Marketing Technology, Spear Marketing Group
Named the world's number one sales influencer by Forbes Magazine, Sexton has managed sales and marketing for many of the world's top companies, up to and including LinkedIn itself. He's also the founder of Social Selling Masters, a sales enablement company focused on social media.
On Twitter, Sexton allows his personality to shine through with personal anecdotes and stories about his life — though these are interspersed with deep insights about his profession.
Melonie Dodaro
CEO, Top Dog Social Media
Over the course of her career, Melonie Dodaro has worn many hats — keynote speaker, trainer, consultant, and CEO. A trailblazer in social sales and the bestselling author of LinkedIn Unblocked and The LinkedIn Code, Melonie shares a wealth of insights from both herself and her colleagues on both LinkedIn and Twitter, alongside candid thoughts about bizarre trends such as the metaverse. 
Kelly Riggs
Founder, The Business LockerRoom
Transforming potential to performance. That simple tagline describes Kelly Riggs, a bestselling author and coach specialized in both sales and leadership strategies. LinkedIn is where his best content is to be found, rich with insights from the two-time winner of National Salesperson of the Year.
Julio Viskovich
Founder, NextLevel Sales
A social selling coach who's worked with multiple Fortune 500 companies, Viskovich is also a marketing instructor at Thompson Rivers University. He's also the author of the best-selling book Sellarketing: A Tweetable Guide to Aligning Sales and Marketing. On LinkedIn, he regularly publishes articles on social selling, while Twitter is largely reserved for thoughts and insights on current trends.
Andy Paul
Founder, The Sales House
Author and keynote speaker Andy Paul has published no less than two award-winning books on sales enablement. As one of LinkedIn's top 10 global sales experts,he hosts the Sales Enablement Podcast, an invaluable series for anyone looking to learn more about the profession. Follow him on Twitter for podcast updates, and on LinkedIn for sales advice and highlights from his book.
Felix Krueger
Founder & CEO, FFWD
With over a decade of experience in sales, Krueger hosts The State of Sales Enablement, where he discusses what it takes to find success in sales with other experts. Although not active on Twitter, his LinkedIn is full of posts like the one below, making it a valuable follow for anyone looking to top up their sales knowledge.
Jeb Blount
CEO, Sales Gravy
Customer experience enablement and sales enablement go hand-in-hand — and Jeb Blount's business teaches the former to help professionals excel at the latter. He also hosts a podcast where he shares his hard-won expertise. His Twitter is primarily used to promote his podcast, and he occasionally publishes sales pieces on LinkedIn.
Mario Martinez Jr.
CEO, Vengreso
Billing himself as a modern sales evangelist, Mario Martinez Jr. spends much of his time coaching B2B teams on digital sales techniques. On LinkedIn, he writes about everything from content marketing to social media; posts from his company blog feature heavily on his Twitter feed.
Peter Ostrow
VP, Research Director, Sales Enablement Strategies, Forrester
An analyst, advisor, author, and keynote speaker specialized in sales enablement, Ostrow is straight to the point on both Twitter and LinkedIn, where he discusses sales training, social selling, and analytics. He also regularly shares research on sales management.
Quyen Chang
Global Head of Revenue Enablement, Airbnb
Over the course of her career, Quyen Chang has worked in sales, consulting, support, and technical enablement, giving her a unique perspective that spans the entire sales process. Although not terribly active on Twitter, her LinkedIn features updates about her career path, sales advice, and news about conferences and trade shows.
Georgia Watson
EMEA Sales Enablement & Skills Transformation Lead, IBM
As a leading sales enablement specialist at one of the world's largest manufacturers of computer hardware, Watson is an invaluable font of knowledge. Recently featured as a person to watch in 2022 by the Sales Enablement Collective, she regularly shares her expertise on LinkedIn, though she is only rarely active on Twitter.
Hang Black
VP of Revenue Enablement, Juniper Networks
A Vietnamese immigrant with more than three decades of experience in the sales field, Hang Black is also a bestselling author. On inkedIn, she is unapologetically vocal about social issues, while also sharing insights about current trends in the sales space.
---
What you should do next…
1. Subscribe to our newsletter:
Subscribe to our newsletter below for the latest news, advice and thought-leadership for software professionals. Or visit our blog to browse our most recent articles.
2. Learn how virtual labs can grow your business:
To learn more about how CloudShare helps software organizations grow revenue, increase efficiency and improve quality, visit our resources page. You'll be able to browser dozens of valuable white papers, eBooks, webinars, case studies, and brochures.
3. Get a FREE, no obligation demo:
Discover just how easy it is to create your cloud environment—in minutes! One of our friendly virtual labs experts will be happy to:
Show you the platform in action
Calculate pricing for your business
Set you up with a 14-day free trial
Answer any questions you have
No pressure or obligation