Types of Employee Training Programs – CloudShare
To get articles like this free in your inbox, subscribe to our newsletter.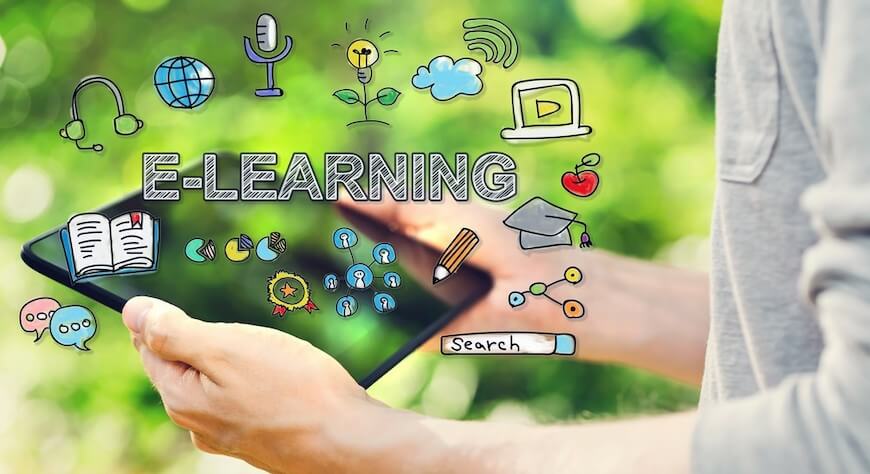 With annual industry growth at 10 percent, it's no secret that e-learning is a dominant consideration for types of training and there are plenty of good reasons, including low cost and convenience.
Like other high-tech industries, e-learning is constantly evolving and companies who want to stay on the cutting edge have to be updated on the latest trends. Compiled by Training Mag, here are seven developments you'll need to watch out for in 2016.
Step into my cloud
Many companies are taking a leap forward in cloud based training programs which, Training Mag points out, don't require software installation or technical staff for maintenance.
Over 30% of companies will be utilizing cloud-based training in 2016, according to a Docebo report on the subject, and that's due in part to the convenience of automatic updates as well as ever-increasing security measures that dispel worries about the cloud.
Data gathering
Like the entire online world, e-learning is going to get a bit more personal in 2016, says Learning Mag. This will happen as companies explore new ways to utilize the data on trainees that is naturally available within e-learning. Customer relationship management systems, human resources management systems, and learning management systems will help employers identify where each trainee needs to improve on an individual level.
Choose your own training
As data streams in, personalization will increase, making training more targeted and efficient. As noted by Training Mag, accountants and sales managers received the same training just a few short years ago. Welcome to progress.
Gamification
No, it isn't Call of Duty, but by basing an educational process on our natural instinct to compete and excel during a video game, learning becomes more enjoyable and is set to be a major industry initiative in 2016. Fed by large amounts of individual data on each trainee, gamification will also be more personalized.
Learning on the go
Move over desktop computer, mobile is coming in fast. New ideas and initiatives are making mLearning just as effective as sitting in front of a computer screen, says Training Mag. As mobile technology develops its potential further in 2016, employers are going to be looking for new ways to utilize the constant connection that comes through smartphones, tablets and the like. It's a trend that's sure to continue well beyond 2016.
Augmented Reality
Though not yet widespread, the use of augmented reality to train employees in almost every field has many obvious benefits and companies will be quick to invest in affordable, reliable options. With augmented reality, employees can train for extreme worse cases without risking life, limb or the company's money. Besides, augmented reality is awesome.
Automation
By implementing smart algorithms and templates, trainees will benefit in 2016 from exercises and tests that are generated automatically saving both time and effort while, again, making training a more personal experience. The benefits of low cost and better performance meant that automation will be a big player in e-learning beyond the year to come.
---
What you should do next…
1. Subscribe to our newsletter:
Subscribe to our newsletter below for the latest news, advice and thought-leadership for software professionals. Or visit our blog to browse our most recent articles.
2. Learn how virtual labs can grow your business:
To learn more about how CloudShare helps software organizations grow revenue, increase efficiency and improve quality, visit our resources page. You'll be able to browser dozens of valuable white papers, eBooks, webinars, case studies, and brochures.
3. Get a FREE, no obligation demo:
Discover just how easy it is to create your cloud environment—in minutes! One of our friendly virtual labs experts will be happy to:
Show you the platform in action
Calculate pricing for your business
Set you up with a 14-day free trial
Answer any questions you have
No pressure or obligation