Virtual Instructor-Led Training (VILT)
To get articles like this free in your inbox, subscribe to our newsletter.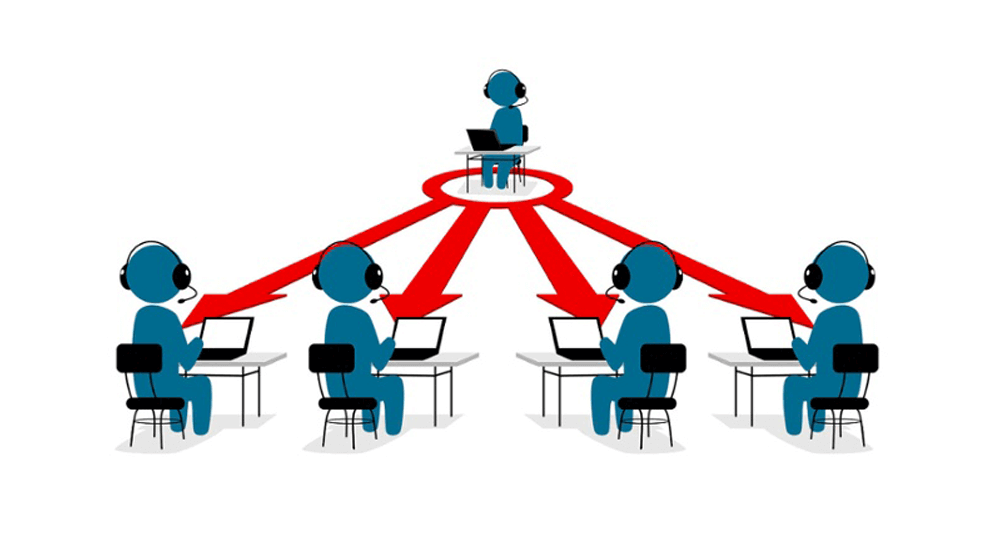 So you have a fork on hand? Well, get one, cause classroom training can be stuck with it. The olden days of onboarding are done and it's time to consider the next step. The most cutting-edge experiments in the field are happening within the scope of cloud based training that's bringing a host of new benefits to the workplace.
But even within this e-learning environment, there are multiple levels of automation to choose from and each company must determine its individual needs. If employees need a quick update on a subject they're already well familiar with, full automation would be ideal, cutting out the cost of an instructor. There are some topics, however, where human instruction and input will still be pivotal. That's where Virtual Instructor-Led Training (VILT) comes in.
The VILT Advantage
VILT offers a virtual training environment guided by the expert hands of a professional educator or veteran in the field. Perhaps most well-known among the general public for Massive Open Online Courses (MOOCS), or even educational video series' on YouTube, VILT programs can be built to meet any need and utilize a mix of old and new components that have proven to be significant leaps forward in onboarding.
Perhaps most successful for the implementation of a VILT is a solid grasp of the technology involved, spearheaded by the cloud. With this knowledge, facilitators can reach more students than a traditional classroom environment and it can all happen with ultimate convenience on a desktop computer at home or even on a mobile phone on the bus ride to work.
The technology used in VILT programs marries unparalleled instant communication to engagement in the material, offering a tailored way to utilize everything that the cloud has to offer training, including gamification and personalization. Many are more comfortable with VILT solutions than full automation, as traditional education theories and methods still apply. Facilitators must be great communicators and be familiar with tactics to keep students engaged and lead them to success.
Though somewhat costlier than fully-automated trading programs, VILTs are still far cheaper than sending employees to a distant classroom where travel and lodging may have to be a consideration. VILTs also represent an improvement in self-paced training with a modular design that appeals to a busy lifestyle. Students can participate on the fly in small increments as their schedule allows.
Increased Student Connection
One possible benefit VILT maintains over more automated methods is an increased connection between students. While other approaches could see trainees complete programs largely on their own with little outside input, VILT facilitators know the power of collaboration, and structure programs to encourage engagement among students. Such cooperation often offers new and different points of view that make the material richer and more understandable. Even on YouTube videos, there is a comment section where users can learn from one another. Well, YouTube may not be the best example in this case…
Most serious companies today are looking at making an investment in cloud based training that will get everyone on the same page and help employees keep the company competitive, on the cutting edge. VILT programs are a great way to meet these goals and with a modular system, can be used in the workplace to constantly reinforce good work habits and growth.
---
What you should do next…
1. Subscribe to our newsletter:
Subscribe to our newsletter below for the latest news, advice and thought-leadership for software professionals. Or visit our blog to browse our most recent articles.
2. Learn how virtual labs can grow your business:
To learn more about how CloudShare helps software organizations grow revenue, increase efficiency and improve quality, visit our resources page. You'll be able to browser dozens of valuable white papers, eBooks, webinars, case studies, and brochures.
3. Get a FREE, no obligation demo:
Discover just how easy it is to create your cloud environment—in minutes! One of our friendly virtual labs experts will be happy to:
Show you the platform in action
Calculate pricing for your business
Set you up with a 14-day free trial
Answer any questions you have
No pressure or obligation