Virtual Software Experiences That Impact Your Business's Bottom Line
To get articles like this free in your inbox, subscribe to our newsletter.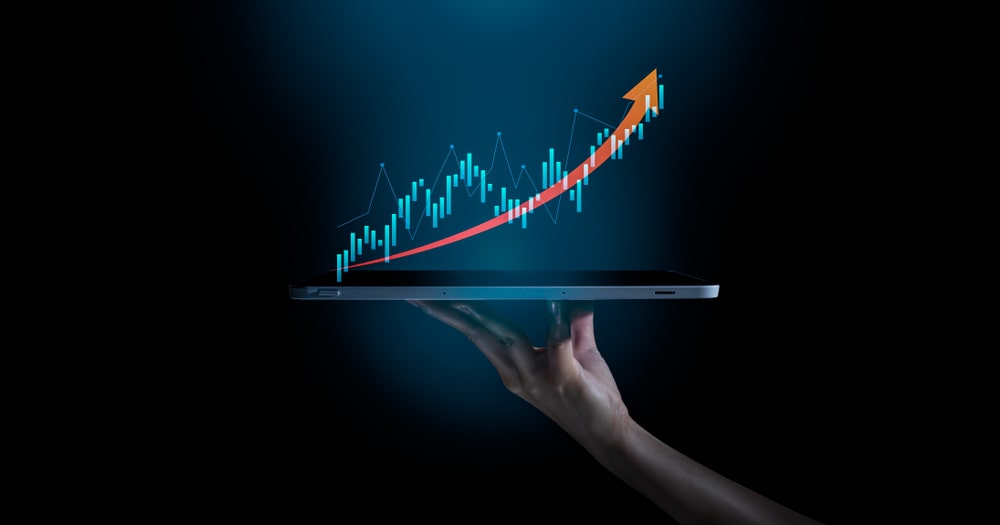 Ask the head of any department in your company which team is the most critical to the bottom line. Each will tell you – with absolutely valid reasoning – that without their group's stellar performance, the company couldn't dominate its sector:
R&D and Product Management can stake claim to creating high-quality, effective products, the very bread and butter of the company.
Without a crack Marketing team, Sales could not make headway with the right positioning and collateral; even the most powerful, impressive product imaginable wouldn't find its way into the hands of enough customers.
Without an aggressive Sales department, of course, there'd be no revenue or market penetration.
Even with customers buying your products, they'd churn rapidly without quick, knowledgeable support and training teams to keep them working effectively, up-to-date on new features.
All hands on deck. And all apps, too…
In short, they are all correct – there are no superfluous departments or teams who can survive as the weak link in the chain.
But the product lifecycle demands not only excellent people at every level of seniority in each department, but also technology platforms to support their efforts. Internally, there are cross-departmental enterprise applications: CRM, task management, DevOps, file sharing/collaboration, ERP, marketing automation, and more. These tools keep employees in sync as they collaborate, share data, and optimize workflows to attract, sell to, and support customers.
More and more, these tools are cloud-based; the rapid trend to shift from on-prem to SaaS is proven to slash costs for support, upgrades, backups, storage, scalability, and maintenance. Aside from financial savings, the cloud also reduces the workload on IT, allowing those experts to focus on more unique, company-specific projects.
Now Push the Cloud to Customers
This same paradigm – the virtual software experience – is perfect for leveraging for external interactions as well. Offering many of the same benefits (trimming the multi-part overhead of maintaining local software), it yields an additional list of tangible, measurable advantages for both your team and, more importantly, your customers:
Bringing down geographical barriers: Years from now, we'll look back and be amazed at our inefficient, "pre-2020" approach for engaging with customers. Whether for software demos or POCs in the sales cycle, meetings to discuss customization, client onboarding, or ongoing training, we'd grab a laptop and get into a car, train or plane. Sometimes a 45-minutes meeting would take a day (or more) of travel. The logistics, expense, and time sunk into "showing up" have always been the painful but necessary cost of doing business. Replacing these with a virtual experience simply eliminates them all at once. Even a canceled meeting is easier to accept when it was a time slot at your desk rather than an intricately planned physical visit you've scheduled around.
Success means scalability: As your company grows – gradually/organically or suddenly, through an acquisition or merger – there's an unavoidable expense: scaling up all your customer-facing interactions. For instance, increasing onboarding and periodic refresher training courses used to require:
o More on-site classes and staff
o Larger conference centers
o Additional hotel rooms
o More expensive catering bills
o Extra IT support
o And people dedicated to coordinate it all
By contrast, once you've implemented an online, remote solution, virtual software training requires only two resources, and your customers already have them: a browser and a connection to the internet. An email invitation and a single click starts up a session instantly. Platforms providing a virtual environment make scalability challenges a thing of the past. You can train five, 50, or 250 people with no additional effort or exponential expense. The IT department won't even know the difference.
Stepping into the lab: A carefully scripted, standardized sales demo or training session may be easy work for a sales rep, sales engineer, or trainer. Yes, they can provide these without advanced thought or planning, but the results are limited. When the prospect or client sits back and watches passively, it often means that their unique or unexpected questions about specific scenarios have to wait until the end – or for another demo to be configured.
Virtual training labs, however, provide a hands-on experience where the customer can take control (on the spot, or later, at their own schedule and pace) and focus on what's important to them. It all happens in a fully functional, cloud-based installation that can be pre-populated with data or left completely empty, ready to be used as if out of the box. Whatever the scenario, this first-hand approach creates customers who are confident and comfortable – proudly self-proclaimed "gurus" of your product. They will solve their own problems and those of their colleagues (easing the workload for Support), and serve as enthusiastic advocates internally when it's time to expand implementations with additional licenses or complementary products.
The twin paths to success
Like recent paradigm shifts in the world of cloud-based enterprise software platforms for use internally, the shift to cloud-based customer-facing software saves money on overhead that ultimately feeds into your bottom line. But beyond these clear benefits to those IT costs, virtual software experiences offer a unique and powerful boost to the most critical factor in your bottom line: revenue-driving customer engagement, satisfaction, and excitement at every stage of the lifecycle.
---
What you should do next…
1. Subscribe to our newsletter:
Subscribe to our newsletter below for the latest news, advice and thought-leadership for software professionals. Or visit our blog to browse our most recent articles.
2. Learn how virtual labs can grow your business:
To learn more about how CloudShare helps software organizations grow revenue, increase efficiency and improve quality, visit our resources page. You'll be able to browser dozens of valuable white papers, eBooks, webinars, case studies, and brochures.
3. Get a FREE, no obligation demo:
Discover just how easy it is to create your cloud environment—in minutes! One of our friendly virtual labs experts will be happy to:
Show you the platform in action
Calculate pricing for your business
Set you up with a 14-day free trial
Answer any questions you have
No pressure or obligation