Why Public Clouds Are Not the Right Fit for Virtual Training
To get articles like this free in your inbox, subscribe to our newsletter.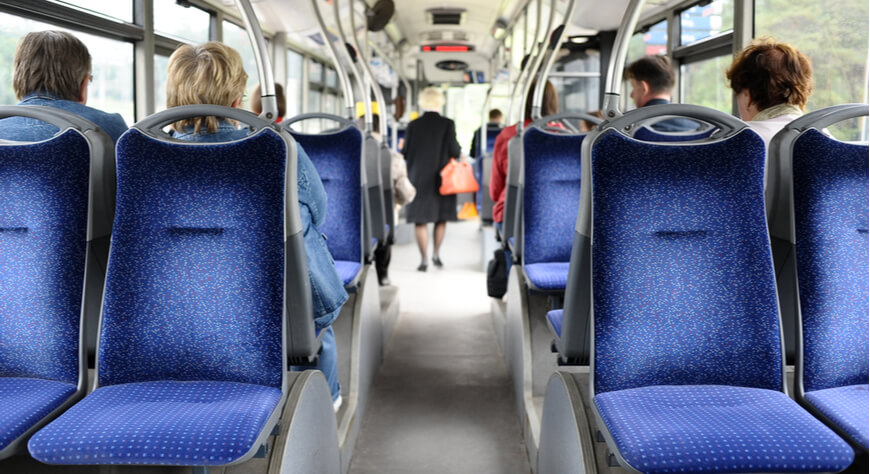 We hear it again and again from our new clients: "We built our own training lab environment on a public cloud, and we've discovered that it's just not yielding the results we need…"
What exactly have they learned through their first attempt, and which additional features are they looking for to fill those gaps?
First, let's review and acknowledge the advantages of the public cloud. Here's why companies leap to build their projects there:
Cost-effective. No hardware. No backups. No failsafe. No bandwidth bottlenecks. No need to install or update OS. For over a decade now, the cloud has solved this collection of problems, all at once, for businesses worldwide.
Scalability. Add users, add data, add bandwidth requirements. A public cloud is designed to grow with your company at a reasonable, predictable cost.
Accessible from anywhere. Your trainers can do their jobs without having to customize, support and physically bring software for training classes, while trainees can learn from an office desk, their living rooms, or a coffee shop. Any basic laptop with a browser works for anyone needing access.
Centralized implementation. Your software installations can be supported and QA'd to ensure a bullet-proof software version; no rogue implementations, outdated versions, or phantom data.
So what's missing?
When it comes to software training, while paramount, these benefits are simply not enough. There are core differences between running your training operation in the cloud and using a purpose-built virtual training platform. Here are some of the main drawbacks from failing to adopt such a platform:
Limited interaction features to drive customer experience. Dedicated cloud training software has a long list of very specific, carefully designed features for engaging interaction to simulate (and often exceed) what you can do in a classroom: "Raise your hand," in-app video conferencing, chat, screen share, handing off control of the UI, and more. These are not back-end tech issues; they affect how your trainees experience the training session, their attention levels, involvement, and drop-off rates. All these are customer-facing tools that your developers would need to create from scratch and implement correctly – and support or improve when they don't work as they should. None of these training-specific elements are built-in "features" of public cloud infrastructure.
Constant dependency on IT. Without a dedicated cloud training software, your overworked system specialists – and various members of other teams, like QA, DevOps, and even developers themselves – have to build, maintain, and be on call to manage the implementation. Generally, it's not even their area of expertise; they don't necessarily have all the best-of-breed tools on hand, or the real-world experience to create a smooth implementation that merges them all. They are researching and experimenting with problems that professionals and companies who do this exclusively recognize and have already solved. Reinventing the wheel is rarely smart or cost-effective…and customers will sense that the interface is "half baked" when using these features.
Lack of reporting and business metrics. Even when using a well-known, enterprise-level BI package, it has to be installed, configured, and managed to extract meaningful data. It's not just about tracking clicks; highly specific, granular metrics on training activity, participation, and engagement are critical to determine how trainees are interacting with your software, and key to improving their experience. And these are often complicated to program from scratch.
Costly. When you are only paying for basic infrastructure, there's little cost control and it's easy to continue paying for, say, training sessions that have no participants but haven't been officially ended. With public clouds, you can't easily grant a trainee limited time to practice or know when the clock is running when it shouldn't be. This lack of control quickly adds up on the invoice.
Dedicated Platforms: Designed for Virtual Training
Choosing a ready-built virtual training platform solves these problems by merging IaaS (Infrastructure as a Service) with SaaS (Software as a Service). This approach provides a dedicated experience layer on top of the cloud infrastructure to drive engaging virtual training that accelerates measurable improvements in metrics like reduction of support calls, repeat/renewal revenue, overall customer satisfaction and loyalty, and ultimately customer retention.
For optimized virtual training, you need a comprehensive platform, not a set of tools woven together experimentally for the first time.
Here are the features that you get – in addition to the basic cloud infrastructure benefits above – with the next-generation of purpose-built cloud training software platform:
Engaging customer experience fit for the new virtual norm. When a software platform is designed ground-up to train effectively, each feature is part of a well-built machine that is both efficient on the back end, and provides a customer experience without compromise. If a feature in a system cobbled together in the public cloud is seen as outdated, stripped-down, or in any way not best-of-breed, it reflects poorly on the company's dedication to training its customers. The public cloud is simply a "warehouse" – what you put in that warehouse makes all the difference.
The collaborative feature set trainers need. All the various tools that a good trainer uses to interact for effective customer experience training are already part of the package. These include video conferencing, "over the shoulder" observation and control, multiple trainers in a class for better coverage, and more. These functions are solid, tested, and often upgraded with new features on an ongoing basis. Companies supplying these platforms are focused, every day, on streamlining these training methods and adding functionality.
Optimized reporting. You will want to collect tracking data (see our ROI Checklist eBook on the topic), both for in-class training and especially for opportunities where you "leave behind" the environments for trainees to work independently, at their own pace. You need to know who did what, in what areas of your software, and for how long, to gain insight into each training's performance and optimize your training operation. Specifically, you want to track data like:
– Drop-off rates
– Geographic distribution
– Demographic information
– Activity metrics for new vs. existing customers
– Specific content and feature interaction – a dedicated virtual training platform provides that level of granularity to gain visibility into the entire program's ROI, optimize each training experience, and improve the overall performance. These data points give trainers, management, support teams and product managers valuable insight into what needs to improve in training – and perhaps in the product itself! Training platforms offer dashboards and reports that provide precisely this unique information.
 Relieved support teams. IT teams are busy with their own responsibilities. Leveraging a dedicated virtual training platform allows your training team to:
Spin up an environment in a few clicks
Invite and add trainees instantly
Choose from a library of templates
Scale seamlessly
A system built from scratch rarely offers this autonomous accessibility.
Pain-free integration with complementary training systems. Enterprise software is usually designed to integrate with your current systems. But that doesn't mean it's easy. Vendors of purpose-built, training-specific platforms know which systems you'll need to integrate – LMS, CRM, video sharing, task management, and more – and have already created the APIs and other connectors required to smoothly integrate the workflows and data from all these systems to create elegant, efficient processes.
Control costs, pay only for usage. Schedule classes, limit off-hours usage, and automatically stop the clock when the system isn't being used. None of these features need to be coded and managed – it's part of the system.
If you're one of the many companies who have begun their journey to a public cloud and discovered that it falls short when it comes to effective training delivery, it's time to embrace a best-of-breed virtual training platform.
No need to neglect your public cloud
Sometimes there IS such a thing as a win-win. Today, you don't need to choose between leveraging the advantages of your existing public cloud and harnessing the power of a purpose-built virtual training platform; CloudShare is 100% cloud-agnostic, allowing you to bring your cloud license and leverage the CloudShare engaging experiences with your existing infrastructure.
With this type of technological flexibility available today, there really is no reason to stay behind.
---
What you should do next…
1. Subscribe to our newsletter:
Subscribe to our newsletter below for the latest news, advice and thought-leadership for software professionals. Or visit our blog to browse our most recent articles.
2. Learn how virtual labs can grow your business:
To learn more about how CloudShare helps software organizations grow revenue, increase efficiency and improve quality, visit our resources page. You'll be able to browser dozens of valuable white papers, eBooks, webinars, case studies, and brochures.
3. Get a FREE, no obligation demo:
Discover just how easy it is to create your cloud environment—in minutes! One of our friendly virtual labs experts will be happy to:
Show you the platform in action
Calculate pricing for your business
Set you up with a 14-day free trial
Answer any questions you have
No pressure or obligation