Why Self-Paced Training is Taking Off and How the Cloud Makes It Possible
To get articles like this free in your inbox, subscribe to our newsletter.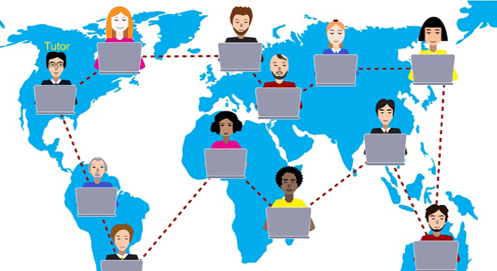 The cat's out of the bag. Cloud based training is flourishing as never before due to the benefits of decreased costs and administrative efficiency. But if you aren't training employees from the cloud yet, you may not realize that beyond cutting costs, training in a virtual environment actually improves results among students, integrating them into the company faster and more completely than the old methods.
Flexibility at its Best
One of the biggest factors that makes the cloud model so effective is self-paced training. By putting options and solutions in the hands of students, cloud-based training solutions are more flexible to an individual's needs.
In a classroom environment with a rigid curriculum, everyone is held to the same time restraints. Inevitably, this will leave some not feeling challenged enough while others may be competent and capable, but struggle to keep up for other reasons.
Studies have shown that the human mind and our individual approaches to learning are as diverse as anything. As self-paced training is employed, critical deadlines can still be set while allowing some students to move through training more quickly. Without the rigidity of a classroom, others can take more time to immerse themselves and gain a full understanding of the material, making them more prepared for the real-life work that awaits.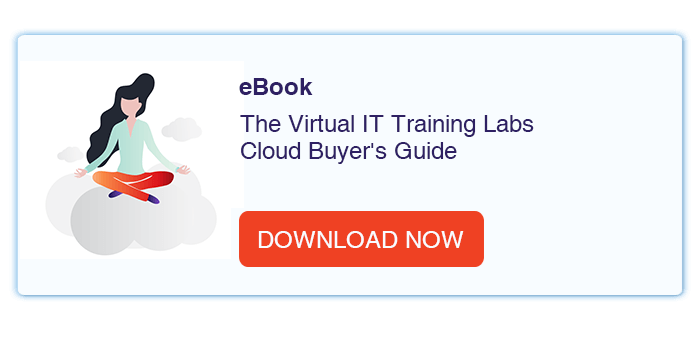 Personalization is Freedom
Another major benefit of cloud based training is the high level of personalization achievable. In turn, this personalization is improved through self-paced training.
By giving students the tools and freedom to move at their own pace, they have the opportunity to discover exactly what works for them and pursue that path, an approach that may actually save time in the long run. But besides saving time, this high level of personalization can make the entire process more enjoyable for the new employee and yields much better results than the structure of classroom instruction.
Motivation is also given a boost with self-paced training as frustrations and that overwhelming feeling when you don't understand yesterday's lesson but you're already moving onto a new one today, is allowed to dissipate.
More Options
If time constraints are an issue, cloud based training offers options to push and incentivize a steady pace of learning, even while making sure that students are working at their own pace to grasp the subject as necessary.
One such option in gamification, putting trainees in friendly competition with one another. This adds a new element to self-paced training that helps trainees remain focused, motivated and determined. Gamification comes with the added bonus of engagement and cooperation between students. This helps build connections that will be important for work in the future and gives trainees a chance to learn from one another. If, for example, one student is struggling to find the right approach to understanding a complex issue, it may just take one quick engagement with a colleague to pick up the missing pieces.
While still self-paced, training with added elements like gamification makes learning more interesting than classroom lectures and helps students complete training programs more quickly and with better results and it's e-learning that makes all of this possible!
---
What you should do next…
1. Subscribe to our newsletter:
Subscribe to our newsletter below for the latest news, advice and thought-leadership for software professionals. Or visit our blog to browse our most recent articles.
2. Learn how virtual labs can grow your business:
To learn more about how CloudShare helps software organizations grow revenue, increase efficiency and improve quality, visit our resources page. You'll be able to browser dozens of valuable white papers, eBooks, webinars, case studies, and brochures.
3. Get a FREE, no obligation demo:
Discover just how easy it is to create your cloud environment—in minutes! One of our friendly virtual labs experts will be happy to:
Show you the platform in action
Calculate pricing for your business
Set you up with a 14-day free trial
Answer any questions you have
No pressure or obligation