10 Sales Engineering Experts You Should Be Following on Twitter
To get articles like this free in your inbox, subscribe to our newsletter.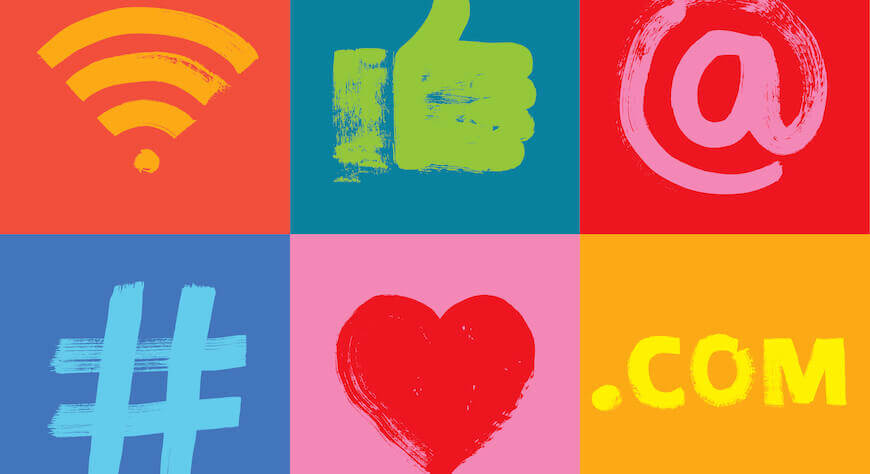 A piece of popular business advice you've probably heard before is, "who you spend time with is who you become." 
When you surround yourself with successful people and hear about what they're doing, you're more likely to succeed yourself.
The field of sales engineering is a complex and competitive landscape. While you probably won't meet too many high-profile sales engineers personally, the magic of Twitter enables you to connect with them on a day-to-day level. If you're looking for some sales engineer best practices, consider following these successful sales engineers.
Graduated with a BSc with Honors in Chemical Engineering, John Care is currently Managing Director of Mastering Technical Sales. He has built sales engineering organizations at the various companies he's worked for, including:
He's also a published writer for InfoWorld, Touchline, and The Wall Street Journal. Most notably, he co-wrote a definitive guide for sales engineers entitled "Mastering Technical Sales: The Sales Engineer's Handbook," inspired by his frustrations with inferior sales classes he took in the past.
The book later evolved into a full curriculum and monthly newsletter on technical sales training that is available in Japanese, Mandarin, and Korean. Follow his Twitter for useful sales articles and the occasional funny personal story.
We were privileged to have John do a webinar with us on the topic of "The 2024 Sales Engineer" which you can watch on demand.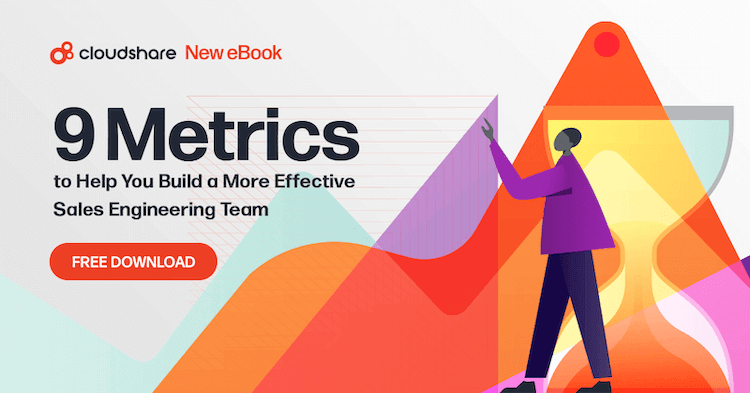 Tom and Nick are co-founders for Up2Speed, a learning organization with offices in India, Germany, and Singapore that serves various international business clients.
They have done extensive work in the Asia-Pacific region, providing pre-sales training to corporate clients as well as sales and pre-sales solutions in the IT space, particularly in online learning and smartphone app development.
Tom is currently writing a book about his experiences as a sales engineer in Asia and his feed contains daily updates on his career consulting with Japanese and Singapore-based salespeople.
Nick was once an actor on Australian TV and you can follow him on Twitter to read about his SE experiences.
Vik is the founder and CEO of Duggal Consulting, a company that offers SaaS businesses sales engineering training. He knows what CEOs want, the decisions they make, and what their motivations are.
From finding new clients to capitalizing on new leads, Duggal dives into the sales process and advises CEOs on how to improve their revenue and confidence. "His ability to turn chaos into clarity is amazing," says Tony Summerville, CEO of Fleetio.
His list of happy clients also includes:
Malwarebytes
Flock
Docebo
CITIG
Soapbox
Vik continually engages with other users on Twitter, replying with his own opinions on industry news and trends. Every so often, you'll find personal photos of picturesque California and his favorite smoothies and teas.
As a sales engineer at Citrix, a communications service provider, Chris Edwards loves AI, robots, and the Internet of Things industry. The software company he works for focuses on cloud computing, server technology, and networking products.
His twitter page contains impactful advice, articles, and opinion pieces on business and technology topics. He also enjoys watching baseball games after productive days at work with his two young children.
Ramzi is a veteran sales engineer who has worked in top tech companies, from Alcatel Lucent to Spirent Communications and Keysight Technologies, honing his abilities as an SE. With this passion, Ramzi founded WeTheSalesEngineers.com in order to build a community of SEs to "help you either get the career of a lifetime, or get better in that career so you can have a fruitful and fun life."
Ramzi has a podcast he publishes on his site as well as some great blog content. He recently did a podcast with us on "How to Maximize Your SE Salary: The Inside Scoop." Feel free to watch it on demand.
6. Regan Murphy @nzregs
Regan Murphy loves technology. It's clear he has a passion for AI and mixed reality applications from his Twitter page.
A software engineer from New Zealand, Regan is part of the Commercial Software Engineering team at Microsoft and studies Data Platforming and Machine Learning. He's also a sales engineer for Snowflake, a data warehousing service built specifically for the cloud to enable data-driven businesses to share data securely and at low maintenance costs.
On Twitter, he updates on his travels and where his work takes him. He also engages with the industry, retweeting important news stories and his thoughts on the Microsoft Insider program. In the offer hours, Regan enjoys running as exercise and is a wine and beer enthusiast.
Here's a Twitter account from a senior sales engineer at Carbonite, a company providing cloud backup solutions for homes and small businesses.
Rob Sanders has collaborated with Citrix Systems extensively too by developing applications to help boost productivity in the workplace. You can see from his tweets that he has much to say about the new features and improvements to these various programs.
Rob Sanders isn't an "all work, no play" guy either. He occasionally tweets about his home life with his wife and three kids and his cycling and cooking hobbies.
EnterpriseDB is a high-profile organization that provides services based on the PostgreSQL open-source database. And now you have the chance to follow a senior sales engineer for the company with a particular interest in the Oracle ACE program and other data-centric technologies. You can also follow his blog on database topics here.
Learn about how Jan Karremans helped make EnterpriseDB one of the leading global providers of PostgreSQL, which now has over 300 customers globally and offices worldwide.
His timeline details conferences and events on engineering and other tech-related topics, as well as a few funny animal videos and updates on his interest in F1 racing.
Kevin Houston has quite the resume. He's not only a 6-year server sales engineer with Dell, but he's also a Desert Storm veteran. Where else can you find someone like that?
If you're interested in the x86 server market or want to learn more about Citrix virtualization, VMWare, or other topics in server technology, Kevin's Twitter is where you need to go.
Check out his website and follow his account for sales engineer training tips and pictures of his collection of Stormtrooper figurines.
10. Andrew Thompson @andrewbt
CARTO is a location intelligence platform that uses data science and GIS to translate location data into valuable business assets. Andrew Thompson became a sales engineer there having graduated in Computer Science at Haverford College.
One fact that makes him stand out in this list is that he's also an Urban Studies student with a deep interest in urban development. His tweets reflect his opinions on current city projects.
He's known on Twitter for attending many PowerPoint lectures on tech and urban development. See his tweets for his commentary on each slide he finds interesting.
CloudShare — Simplified Sales Engineering Starts in the cloud
You need the right strategies to create streamlined sales engineering processes for your business.
But you also need the right tools.
CloudShare makes it easier than ever for your business to capitalize on all the benefits sales engineering provides.
Find out how CloudShare can accelerate your sales by contacting us.
---
What you should do next…
1. Subscribe to our newsletter:
Subscribe to our newsletter below for the latest news, advice and thought-leadership for software professionals. Or visit our blog to browse our most recent articles.
2. Learn how virtual labs can grow your business:
To learn more about how CloudShare helps software organizations grow revenue, increase efficiency and improve quality, visit our resources page. You'll be able to browser dozens of valuable white papers, eBooks, webinars, case studies, and brochures.
3. Get a FREE, no obligation demo:
Discover just how easy it is to create your cloud environment—in minutes! One of our friendly virtual labs experts will be happy to:
Show you the platform in action
Calculate pricing for your business
Set you up with a 14-day free trial
Answer any questions you have
No pressure or obligation