6 Technology Must-haves to Better Implement Your Sales Enablement Strategy
To get articles like this free in your inbox, subscribe to our newsletter.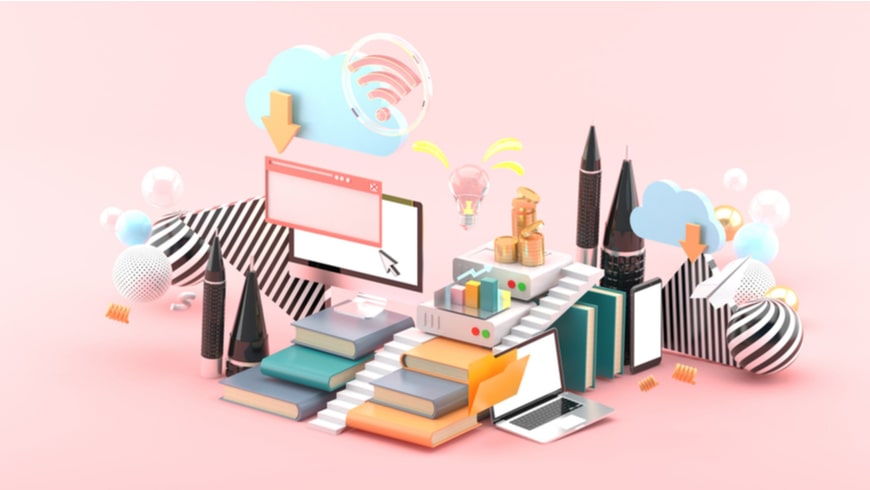 No one needs reminding how the world has been transformed by the pandemic. But it's worth highlighting how the shift to remote working has influenced the way that B2B software companies sell their products and services. Especially if you want your sales arm to flourish in the new virtual norm.
Today, customer and prospect interactions are increasingly, if not exclusively, happening online. When the buyer journey occurs online, the relationship a customer has with your organization will be formed by digital experiences alone.
Naturally, this changes how sales teams must prepare to engage with customers. Of course, this needs to be included in any strategy for sales in general but, in particular, for technical sales enablement for B2B software companies, i.e. for demos or PoCs that showcase sophisticated features and functionality.
So how can you implement a sales enablement strategy that is purpose-built for the new virtual norm? Here's how.
What is sales enablement?
Sales enablement is all that goes into making sure your sales team can sell your products or services to prospects in the most effective way. Let's break this down into four areas.
Skills – they need to know their craft
Knowledge – they need to know the prospect's pain points and how their solution can help
Technology – they need tools to showcase the value of your solution
Training – they need ways to ensure they are prepared for all of the above
A sales enablement program or strategy must look to cover these bases. And it's worth noting that the new virtual norm is reshaping all of these. But we're going to focus on technology. Digital technology now plays a significant role in making (or breaking) a sale, whether it's delivering sales demos, PoCs, or training.
6 sales enablement strategy technology must-haves
Here are six ways to make sure your sales enablement technology is up to scratch for the demands of an online-only buyer journey.
For sales opportunities to land, they need to be personalized both to the prospect and the sales rep. The prospect needs to be able to see how your solution will help them achieve their goals, and your sales employees need tools that work in a way that helps them perform at their best.
Technology that can replicate real-world scenarios for prospects can transform how sales demos and PoCs are done. You can really showcase the true value of your product, when used in a sandboxed environment that is an exact simulation of the prospect's.
When selling software, telling and showing only goes so far. Prospects want to try it out themselves. Nothing compares to letting prospects loose on your software (in a safe, secure sandboxed environment). Hands-on sales experiences are interactive and immersive in a way that a webinar or video could never be.
You need to make the right impression from the very first touchpoint with any prospect. And then continue that throughout the buyer journey and beyond. Consistent experiences matter. Getting interactions with prospects right at the pre-sales and sales stages of the buyer journey will impact longer-term goals for retention, loyalty, and advocacy.
It's crucial to use analytics to provide insights on engagement, usage, and more. This way you can continually improve the experiences you are providing for that individual prospect or customer. You can also use insights gained from analytics to improve how you approach sales on a wider scale.
Some sales enablement solutions will allow you to deliver sales demos and POCs on multiple cloud services, such as Amazon Web Services (AWS), Microsoft Azure, or Google Cloud Platform (GCP). Sales enablement in the new virtual norm requires the ability to simulate real-world customer environments on the actual cloud platforms they use – and this might mean different clouds for different use cases.
Enable exceptional sales experiences with CloudShare
In the new virtual norm, selecting the right sales enablement solution software for your business is essential. CloudShare offers a sales enablement solution that provides everything you need to ensure that prospects and customers are met with exceptional experiences at every. Single. Touchpoint.
With CloudShare's next-generation software experiences platform, you can breathe life into sales experiences for all participants and at all touchpoints on the buyer journey.
To learn more about how to effectively implement a technical sales enablement program and the benefits of the CloudShare platform, get in contact with the team at CloudShare today. 
---
What you should do next…
1. Subscribe to our newsletter:
Subscribe to our newsletter below for the latest news, advice and thought-leadership for software professionals. Or visit our blog to browse our most recent articles.
2. Learn how virtual labs can grow your business:
To learn more about how CloudShare helps software organizations grow revenue, increase efficiency and improve quality, visit our resources page. You'll be able to browser dozens of valuable white papers, eBooks, webinars, case studies, and brochures.
3. Get a FREE, no obligation demo:
Discover just how easy it is to create your cloud environment—in minutes! One of our friendly virtual labs experts will be happy to:
Show you the platform in action
Calculate pricing for your business
Set you up with a 14-day free trial
Answer any questions you have
No pressure or obligation