Going Virtual: Why Old-School Sales Demos Are No Longer Cutting It
To get articles like this free in your inbox, subscribe to our newsletter.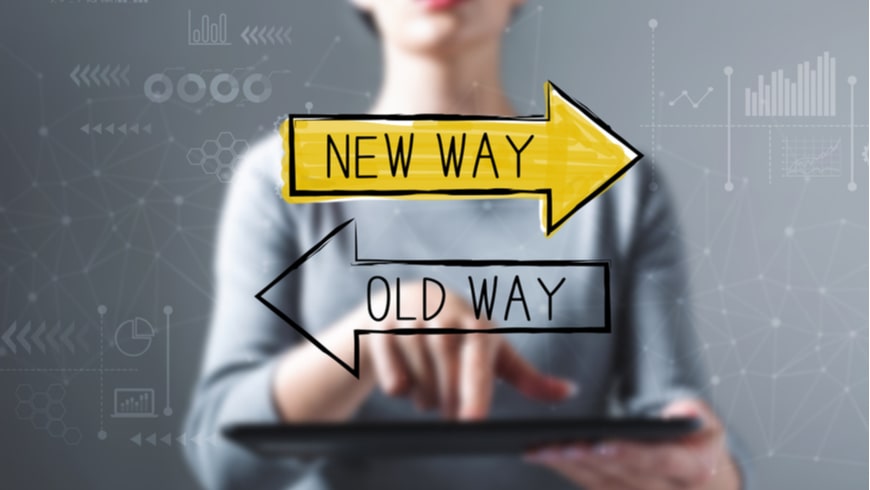 Technical sales training has never been easy — but in today's landscape, it's become more challenging than ever.
First, because the world is now remote, there's no guarantee that you'll be able to provide a hands-on demonstration of what your software can do. And although some degree of business travel will resume as the pandemic lets up, McKinsey forecasts that it is likely to only reach 80% of pre-pandemic levels by 2024.
What does this mean? Simply put: prospects may demand that you provide them with a virtual product demo rather than a traditional guided demonstration. Because today, approximately 80% of B2B decision-makers now prefer remote interaction or digital self-serve.
So, what options do you have when it comes to your technical sales demos, training, and strategy?
Read on to learn more about why a successful technical sales strategy needs to cater to the modern user experience.
Customers Crave Experiences—Even In Technical Sales
The shift to digital has also caused many clients in the B2B space to rethink their expectations around their solutions, as well. People have new standards, born from their experience in other remote collaboration and productivity software.
Your software must meet these standards, but more importantly, you must be capable of showing people that it meets them.
The bottom line for your technical sales strategy is this:
The only way to demonstrate the value of your software is through personalized virtual demos.
The only way to retain new prospects is through an engaging onboarding and training process.
Even high-level demos can only go so far in meeting both of the above requirements. Moreover, traditional infrastructure may be hard-pressed to support on-demand spinups of custom demos, particularly at high sales volumes. It's simply infeasible — engineers might spend hours building operating environments, only to have a sale fall through.
How Virtualization Is Creating Engaging Software Demos
Virtualization is the answer to both of these challenges. Specifically, virtualization through CloudShare's award-winning business acceleration platform. With peerless performance, infinite scale, and intuitive, ready-made dashboards, you can replicate any environment in mere minutes.
Instantly Spin Up Interactive Demo Environments
Sales demos are only as engaging as the material being presented. The days of prerecorded or long-winded feature breakdowns are over. Your prospects want to see your software in action, and they want a personalized experience that caters to their use cases. However, creating personalized demos is often time-consuming without the right platforms in place to enable this at scale.
That's where virtualization comes into the picture. Rather than having to wait hours, days, or weeks for a proof of concept, your prospect can almost immediately see and feel how your software will operate within their own ecosystem. They'll be able to know from firsthand experience how best to leverage the software. That level of engagement is simply impossible to replicate elsewhere, even with in-person or instructor-led training.
Measure Engagement Through All Stages
Tracking engagement has always been a significant challenge in the traditional sales demo process. Between presenting and answering questions, there just wasn't that many opportunities to track engagement.
With CloudShare, monitoring each prospect's level of engagement is easy. You'll be able to know at a glance how long they've been on the platform, what features they interacted with, and where they encountered friction. These insights can enable you to recapture lost sales, close deals more effectively, and even reach out to provide a prospect with technical support as-needed.
Improve Knowledge Retention Across the Board
The push for virtual sales demos provides value far beyond pre-sales demos and POCs, as well. Through hands-on experience, they can learn the ins and outs of your software far more effectively than if they were forced to rely on a knowledge-base or traditional training materials. You'll not only lose fewer prospects during onboarding, but you'll also engage your existing prospects to a far greater degree.
Drive Additional Value From Cloud Licenses
CloudShare also integrates seamlessly with your own architecture and infrastructure, allowing you to leverage your existing public cloud licenses. And thanks to pay-as-you-go pricing, there's no need to worry about sprawl or underutilization. You'll only pay for what you use, and each virtual POC only exists for as long as you need it.
It's Time to Take Your Technical Software Demos to the Next Level
The world has gone digital, and traditional sales demos are rapidly approaching obsolescence. If your business is to keep up with its competitors, it's imperative that you rethink your technical sales strategy. Otherwise, you'll likely be left behind — even if your software is the best at what it does.
Are you looking to create powerful virtual product demos that engage, inform, and excite? Discover what it means to create engaging sales demos with the intuitive, feature-rich CloudShare platform.
---
What you should do next…
1. Subscribe to our newsletter:
Subscribe to our newsletter below for the latest news, advice and thought-leadership for software professionals. Or visit our blog to browse our most recent articles.
2. Learn how virtual labs can grow your business:
To learn more about how CloudShare helps software organizations grow revenue, increase efficiency and improve quality, visit our resources page. You'll be able to browser dozens of valuable white papers, eBooks, webinars, case studies, and brochures.
3. Get a FREE, no obligation demo:
Discover just how easy it is to create your cloud environment—in minutes! One of our friendly virtual labs experts will be happy to:
Show you the platform in action
Calculate pricing for your business
Set you up with a 14-day free trial
Answer any questions you have
No pressure or obligation