Post-Pandemic Virtual Customer Training Best Practices for Better Onboarding, Retention and Expansion
To get articles like this free in your inbox, subscribe to our newsletter.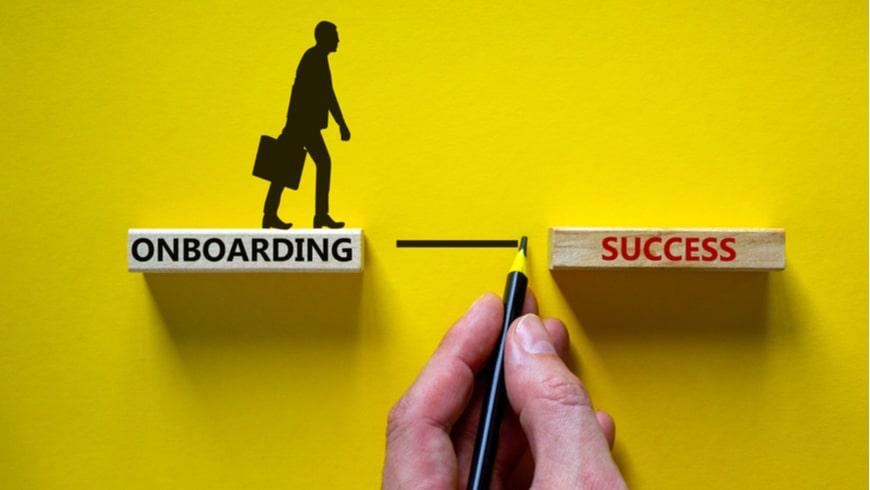 It's often hard to imagine what life was like before the pandemic. However, more and more companies are starting to think about what life is going to be like post-pandemic.
We know there are many things here to stay: Target drive up orders, fist bumps and remote work.
The pandemic condensed decades of digital transformation and people continue to adjust their lives at home and at work. Companies, now more than ever, need to focus on how to provide better virtual customer training and onboarding to ensure they achieve their customer retention and revenue growth goals.
Customer communication is essentially all virtual these days. Great companies realize that, in order to gain a competitive advantage, they need to communicate with their customers virtually even better than they did before.
Here are a few best practices to keep in mind as you explore building up your virtual customer training.
Remember: Flexibility is Key
Everyone learns differently and each customer has a different set of circumstances.
Leveraging a software like CloudShare ensures your end users the opportunity to learn on their own time and in their own way. Whether they prefer a virtual instructor led training, or would rather go through a written resource or series of videos. You can repurpose your trainings for all learning types and schedules, but ultimately…
The choice is theirs.
Don't Let an Integration Slow You Down
Addressing potential integration issues up front is a great way to ensure overall success. As your sales team does more discovery on prospective customers they should know what types of integrations will be required to make sure the software will do what they're promising it does.
ERPs
CRMs
Customer Service Software
Reporting Software
Financial software
Each company is different, but at the end of the day you want your software to integrate seamlessly with the rest of the software stack. Too many companies end up having data in multiple places, or one team using one software while the other continues to use a different software.
For customer training, consider bringing everything under one platform instead of leaning on a Learning Management System for one thing, Zoom for another, and virtual environments for yet another. For external tools (like your CRM and BI software), involve the IT department early and ensure you have an open API for integrations.
Audit the Training Stack
It's easy to go after the newest, or shiniest training software. This is especially true during a time where everyone was, and still is, trying to adapt to a remote first world. The most important aspect to consider when auditing your training stack is your customer:
Does this help the customer?
Do we really need this?
What would make this perfect?
Are we actually using this the way it should be used?
If your answer to any of these is no, then there's a good chance you need to take a step back and put yourself in the customer's shoes.
Even better, ask a current customer you're on good terms with for honest feedback on the overall customer experience from the moment they first engaged with your company to now. This, along with a regular NPS strategy can go along way to delighting your customers.
Make Sure You Make Mobile-First an Option
The majority of people are mobile-first in their day to day lives. The best way to make sure they interact with your virtual training offerings?
Make sure they can access it easily from their phone with a strong, mobile first design. You can also adapt your training offerings to make them easy to consume while working out, on a train, or just sitting on the couch. All customers are different, but there's a good chance 100-percent of your customers will appreciate a great mobile-first user experience for virtual training.
Numbers Never Lie
There are few things in life more powerful than quantitative data. Leveraging a software like CloudShare for your customer education program gives you unparalleled access to data on your virtual customer training offerings. You'll be able to tell which training styles, or content offerings are resonating with your customers.
Having this type of data allows you to continue to optimize. The work is never done, and you and your team should always be reviewing data and making adjustments to better serve your customer base.
You can create a system where your customers provide you honest feedback throughout their journey with your company. This should be much more detailed than just an NPS score you run once each quarter to your favorite customers. Always look for opportunities to communicate with your end customer, and be sure to take detailed notes.
Interactive = Engaging
There are so many onboarding processes out there featuring a sequence of canned emails with links to knowledge base articles about how you should be using a piece of software. Let's be honest.
Nobody reads these emails.
Investing in a virtual customer training software allows you to take your offerings to the next level. Your program should be interactive and encourage engagement.
No more 30 minute zoom recordings.
Show your customer how to do things. Don't just tell them.
There are many opportunities to interact with your customers.
Hold a weekly q/a
Have a space for software use cases and suggestions
Celebrate your customers' victories
Engage the customer service team throughout the onboarding process
The last bullet is key. Collectively, your team should go through customer retention training. Many software companies are siloed. Sales, marketing, customer service and the c-suite all hold important roles. However, when these individuals don't interact and work towards a common goal, the customer is the one who suffers.
Make it a point to involve as many members of your team as possible. Let the customer ask questions and get answers from the right people. This type of interaction lets your customer know everyone is on the same page and working towards a common goal.
Use Virtual Customer Training for Better Onboarding, Customer Retention and Expansion
The key to customer retention is customer fulfillment and happiness. Start the relationship on the right foot by leveraging current customer training best practices to improve customer onboarding. The relationship doesn't end when the customer signs their contract.
It should be just the beginning.
---
What you should do next…
1. Subscribe to our newsletter:
Subscribe to our newsletter below for the latest news, advice and thought-leadership for software professionals. Or visit our blog to browse our most recent articles.
2. Learn how virtual labs can grow your business:
To learn more about how CloudShare helps software organizations grow revenue, increase efficiency and improve quality, visit our resources page. You'll be able to browser dozens of valuable white papers, eBooks, webinars, case studies, and brochures.
3. Get a FREE, no obligation demo:
Discover just how easy it is to create your cloud environment—in minutes! One of our friendly virtual labs experts will be happy to:
Show you the platform in action
Calculate pricing for your business
Set you up with a 14-day free trial
Answer any questions you have
No pressure or obligation