Why Virtual Training is Non-Negotiable for MedTech Vendors
To get articles like this free in your inbox, subscribe to our newsletter.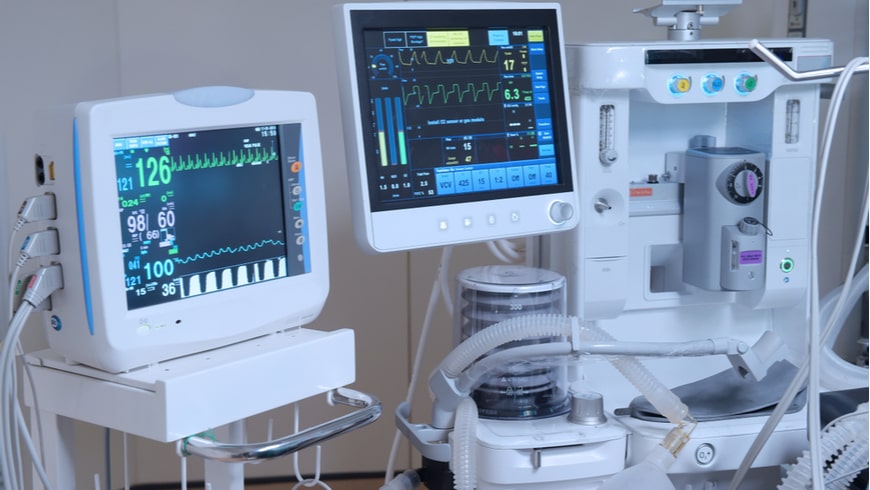 The healthcare sector was already undergoing a period of intense digital transformation before 2020. COVID-19 merely dialed the need for effective healthcare software training up to 11.
What does that mean today? MedTech is as much a key enabler as it is a major benefactor of this transition.
Here's what we know:
With the exception of remote care, much of this growth will occur during the post-pandemic recovery. As noted by McKinsey, elective medical procedures have declined significantly amidst lockdowns and quarantine. As the world gradually returns to normal, this will likely change, leading to a massive and unprecedented surge in demand.
MedTech vendors will be instrumental in addressing this surge, but not without first overcoming considerable growing pains both internally and externally, many of which can be traced back to training — and most of which can be addressed through a virtual training platform.
What Are MedTech's Major Customer Training Pain Points—and How Does Customer Training Software Solve Them?
Standardization at Scale
Given the specialized nature of the products they offer, a MedTech vendor rarely works exclusively within a single region. Instead, they tend to operate on a national (and often international) level. It is imperative that the vendor provide high-quality, current, and standardized hands-on training to every client and team member.
Given the accuracy with which these oft-complex devices and applications must be operated, if even a single training session falls short, there is the potential for serious consequences.
The Solution
Software that enables virtual training in healthcare is well-suited for operating at scale. Whether a vendor's training is instructor-led or self-paced, a digital training solution allows hands-on simulations and training sessions to take place at multiple locations simultaneously. In addition to considerably streamlining the customer training experience, this also reduces the total cost of training by functionally eliminating the need for travel.
Extensive Portfolios
Given the complexity of most healthcare technologies, a manual alone isn't enough — especially for your own personnel.
At the minimum, a MedTech vendor needs separate training courses for each product and service in one's portfolio. Given how many different environments there are in the healthcare sector, each with its own unique set of implementation challenges, this is often easier said than done. The issue is even further exacerbated by the outdated processes and tools still used in some 80% of hospitals.
The Solution
Through virtual training software, one can easily simulate front and backend setups that cater to distributed technologies. A vendor may either choose to spin up a ready-made environment, or else create customized simulations to address different products and use cases. This, in turn, makes it easier to ensure support staff, salespeople, and instructors alike have a clear idea of the technology.
More importantly, if the vendor decides to use self-directed classes for either hands-on training or onboarding, everyone can proceed at their own pace, and on their own schedule.
Additionally, remote training equips a vendor with the capacity to provide on-site 'super users' with the required knowledge for both setup and troubleshooting, and it accomplishes all this without putting any sensitive assets at risk.
A Landscape in Flux
The health industry is currently in the throes of one of the most disruptive periods in its history. Flexibility is imperative if a vendor is to keep up with not only a shifting climate but also comply with multiple different regulatory frameworks whilst contending with high IT security requirements. At the same time, one cannot afford to sacrifice data security or integrity for the sake of agility.
The Solution
In order to address this issue, MedTech vendors should seek a healthcare software training solution with the following characteristics:
Provides a simulated version of a client's ecosystem, enabling engaging cybersecurity and compliance training without putting sensitive assets at risk.
Simple to manage and deploy, and requires minimal configuration to spin up new instances.
The ability to save and re-use prior sessions for re-training purposes.
Additionally, a formal change management process is highly recommended, as is a means of gathering and orchestrating intelligence about possible cybersecurity threats.
Engaging Demos
At the time of writing, there are more than 10,000 MedTech vendors in the world. With a few rare exceptions, there exists a multitude of MedTech options for any given use case. As a result, a vendor cannot solely rely on unique functionality to set itself apart.
Vendors can't count on static, non-interactive proof of concept and sales demos, either. At the same time, even the largest MedTech company can't afford to configure and deploy a custom product demo for every prospective client. And that's not even getting into the issue of sprawl — a lack of centralization that makes it difficult, if not impossible to discern progress.
Today, hands-on training is a must-have if you want to create an effective remote medical training program.
The Solution
Because a virtual training platform allows a vendor to readily spin up custom, hands-on simulated environments, it works just as well for demos as it does for customer training. Ideally, vendors should seek a platform with templating functionality, as well as the ability to easily standardize, organize, and manage demos via automation.
Last but certainly not least, analytics functionality and integration with CRM solutions must also be prioritized — the vendor should be able to tell, at a glance, exactly where each trainee/prospect is in the process, and exactly how they've engaged with a product.
Growing Complexity
There's no shortage of virtual training platforms on the web. The issue isn't that these solutions are scarce. It's that many of them tend to fall short in the user-friendliness department, being either highly complex or frustratingly cumbersome to use.
Given that many MedTech solutions are already challenging to use, this represents a considerable impediment for training teams — one which instructors often attempt to address in a patchwork fashion by leveraging a digital meeting solution like Zoom or Webex.
The Solution
Even if a particular solution appears to be a perfect fit for a vendor's needs, it's simply irrelevant if no one is able to use it. No matter how full-featured hands-on training software may be, it must be intuitive first and foremost. After all, the more apps trainees have to jump between, the less effective the training will become, particularly on smartphones, which will soon be the primary means of accessing the web for 73% of people by 2025.
Setup and Integration
Because each hospital tends to be a unique environment, hosting a demo often means a MedTech vendor must send a representative for deployment and configuration. Even once everything is properly configured, the demo frequently must be run in person. If that sounds potentially costly, time-consuming, and restrictive, that's because it is. 
Luckily, there's a better alternative.
The Solution
Although in some cases, a vendor will still need to perform the initial setup for demoing a product or service at a hospital, virtual training tools allow the demo itself to seamlessly run at any time. Moreover, by spinning up a custom environment, the vendor no longer needs to expend the effort that would otherwise be necessary for integration. Similarly, where configuration and onboarding are concerned, the vendor can identify and train on-site super users, empowering them with the knowledge and expertise to tackle things on their own.
CloudShare: Your Partner in Healthcare Software Training
With CloudShare, MedTech vendors have a seamless, streamlined experience that allows users at every level to complete hands-on training, risk-free, with the push of a button. Our solution allows sales and support personnel to remotely train users on installation, usage, and troubleshooting, whilst an intuitive interface ensures the process is not held back by usability hurdles.
On the security side, CloudShare understands the complex, challenging needs of both MedTech organizations and their clientele — and we don't take IT security for granted. All servers are hosted on Tier III, SSAE-16, PCI DSS, ISO 27001-compliant facilities, then further augmented by multiple application, network, and development-level controls. These security measures are strong enough that some of the top cybersecurity companies in the world trust CloudShare with their training, including Palo Alto Networks and Checkpoint.
Finally, through features like over-the-shoulder view, vendors eliminate the need to constantly be on-site with customers, cutting costs associated with travel and making demos, trials, training, and onboarding considerably more efficient.
COVID-19 has changed healthcare forever, and MedTech is at the helm of that evolution. If vendors are to keep pace and remain competitive, they need to up their training game and go virtual. Are you ready?
---
What you should do next…
1. Subscribe to our newsletter:
Subscribe to our newsletter below for the latest news, advice and thought-leadership for software professionals. Or visit our blog to browse our most recent articles.
2. Learn how virtual labs can grow your business:
To learn more about how CloudShare helps software organizations grow revenue, increase efficiency and improve quality, visit our resources page. You'll be able to browser dozens of valuable white papers, eBooks, webinars, case studies, and brochures.
3. Get a FREE, no obligation demo:
Discover just how easy it is to create your cloud environment—in minutes! One of our friendly virtual labs experts will be happy to:
Show you the platform in action
Calculate pricing for your business
Set you up with a 14-day free trial
Answer any questions you have
No pressure or obligation