Product-led Vs. Sales-led: What's the Difference, and Which Is Right for You?
To get articles like this free in your inbox, subscribe to our newsletter.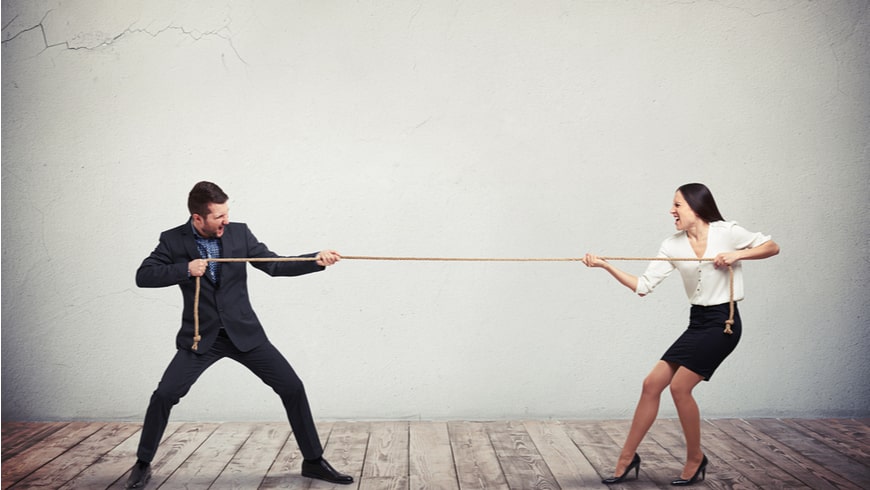 Product-led vs sales-led: What's the difference?
Product-led growth (PLG) has become a hot topic for software companies drawing up go-to-market (GTM) strategies—and the golden goose for nearly any aspiring start-up. Just imagine: a product so valuable it acquires customers for you.
On the other hand, there is the traditional sales-led approach, where you choose a target audience and employ sales and marketing teams to attract and nurture cold leads until they are burning hot.
The truth is that the product-led vs. sales-led debate presents a false dichotomy to GTM teams. Both product-led and sales-led approaches have their time and place.
In the B2B software space, many organizations center their hopes on PLG, dreaming of becoming the next Dropbox or Canva. But many of these successful organizations have shifted to a sales-led approach as they have grown and begun moving upmarket. Understanding when each works best and how to incorporate them together will help drive greater sales outcomes and growth.
In this blog, we look at how to put an exceptional sales experience at the forefront of your growth strategy. And how CloudShare's sales cloud demo and virtual training platform can help.
Get expert insights from sales industry leaders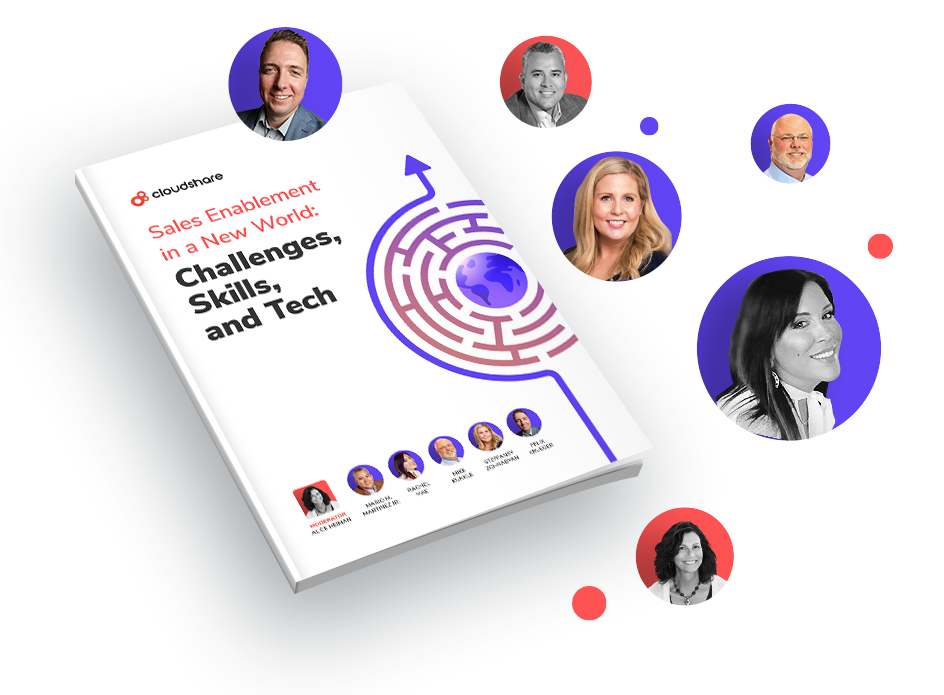 The allure of product-led growth
Think Zoom, Slack, Dropbox—all of which have leaned hard into the PLG product sales approach. Most people become acquainted with these organizations directly through the product itself. Let's take Zoom as an example. You click the link, type in a few details, and enter the world of Zoom. You are now an active Zoom user.
With PLG, customers sign up to a free trial or a freemium account and are encouraged to use the platform and invite colleagues; then to upgrade to a paid subscription to gain more functionality or to add more users.
How the product sales approach works
It's using the product itself that gets you in the "sales" funnel, and then the product does the selling. Different products do this in different ways. It could be through its user experience, look and feel, features, ease of use, but always via self-service functionality. But often it's a race to show you how valuable it can be—a race against the clock and the small window of opportunity where a new user's attention is focused on the product.
It must demonstrate instant value to you in terms of how it can help overcome pain points or improve efficiency. For the organization, this is work done by product, UX, design, and engineering teams, etc.—not primarily sales.
Instant value, instant impact
Think of the differences between Calendly and Slack, which leverage PLG in their own ways. With Calendly, instant value is demonstrated by the very process of using the app to schedule meetings. When you receive a Calendly invite, you are involved first-hand in seeing how much easier it is to organize a time for your meeting. And this encourages you to set up your own account.
Think back to the early days of Slack, when instant messaging across teams, entire organizations, and wider communities was a big enough wow factor to get your attention—let alone Slack's simple approach to onboarding. But the true hook was that work (and team chats) was going on in Slack. If you weren't logged in you were missing out on something important, whether that was a message about a project you were working on, an invite to lunch, or the most popular memes circulating around the office.
When a sales-led approach is better
Ask yourself: Is your product able to make an instant impact? Does it have that "viral" quality that encourages users to share invites, links, etc.? Are you reaching your target audience? Is this approach scalable to meet your goals for growth?
When product-led fails
There are many reasons why a product-led approach may not be appropriate for your organization, such as:
No capabilities for self-service
Complex pricing structures with no freemium model
A technical product that involves setup and configuration
Training is required (with a steep learning curve)
Perhaps a sales-led approach is going to be a more realistic way to meet your growth plans. In fact, many organizations that are initially successful with a product-led approach build up their sales arm as they grow. The sales experience can reach potential customers you might not be able to with a product-led approach. Crucially, it can be vital in helping to increase upgrades, renewals, and allow you to target at an enterprise level.
Time for some sales magic
Just imagine that users love your product but are not actually upgrading to premium accounts. At least not at the scale you would like. You don't want just two or three people in the marketing department using your software. You have set your sights higher.
Or perhaps your product-led approach is only making a splash with a younger audience of digital natives. But you are not reaching the senior management level at organizations—those you need to get buy-in from to pick up organization-wide subscriptions. This audience may need more convincing, especially if you are hoping to sell an enterprise package.
This is where presales and sales teams can do their magic. Because there is a point where word of mouth only goes so far. You need to convince the key decision-makers to invest in premium accounts for the entire organization.
Boost a sales-led approach with better demos
Customer expectations have evolved. It's why the product-led approach is so appealing. Hassle-free, seamless, and personalized experiences are a must. But it is not for every organization, and it can only get you so far, even for the most successful products like Dropbox and Canva.
This is why leading organizations are putting aside the argument around product-led vs sales-led. It's important to incorporate both. There's a time and a place for each approach to complement the other. If you are product-led, you need sales to get those larger deals with enterprise-size clients. If you're sales-led, you still need to provide exceptional digital experiences (perhaps self-service too) to appeal to modern business users.
Introducing CloudShare
Modern sales enablement software, like CloudShare, can provide all the tools you need to accommodate both approaches. With the right platform, you can deliver exceptional sales experiences that showcase the full value of your product at every part of the buyer journey.
With CloudShare's next-generation sales enablement platform, you can breathe life into sales demo experiences. Spin up accurate environments and realistic scenarios for hands-on cloud sales demos in minutes. Provide immersive and engaging demo experiences that allow prospects to see for themselves the value your product provides within realistic business scenarios.
To learn more about the product-led vs sales-led approaches to growth and CloudShare's solution for software sales training and software sales demos, get in contact with the team at CloudShare today.
---
What you should do next…
1. Subscribe to our newsletter:
Subscribe to our newsletter below for the latest news, advice and thought-leadership for software professionals. Or visit our blog to browse our most recent articles.
2. Learn how virtual labs can grow your business:
To learn more about how CloudShare helps software organizations grow revenue, increase efficiency and improve quality, visit our resources page. You'll be able to browser dozens of valuable white papers, eBooks, webinars, case studies, and brochures.
3. Get a FREE, no obligation demo:
Discover just how easy it is to create your cloud environment—in minutes! One of our friendly virtual labs experts will be happy to:
Show you the platform in action
Calculate pricing for your business
Set you up with a 14-day free trial
Answer any questions you have
No pressure or obligation