5 Technical Training Tips for Engaging Virtual Experiences
To get articles like this free in your inbox, subscribe to our newsletter.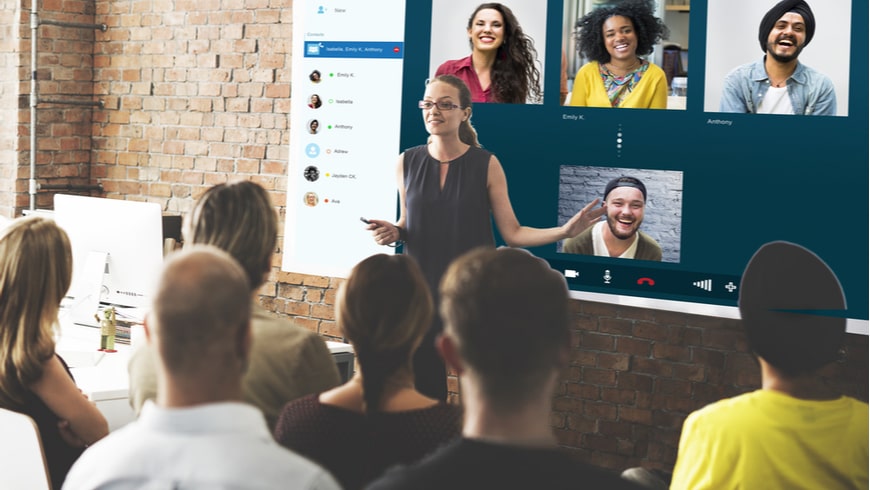 Finding the right platform and creating engaging, accessible training can be challenging. When you consider the fact that demos are now expected to be virtual as standard, the complexity of technical product training grows further.
While much more scalable and convenient, virtual demos do come with more options to choose from, such as the type of training you want to deliver, how you want to deliver it, and which specific features your audience might need. To help, here are some technical training tips that will make these decisions easier.
5 Expert Tips on Technical Training
In order for you to create an engaging virtual experience that engages and informs your customers, you need to create an environment that is instant. One where the experience across devices is seamless and training sessions are interactive and personalized. These expectations are no longer what you need to get ahead, they're what you need to keep up with competitors.
The following tips explore what you can do to build more engaging and accessible environments that serve you, and your clients, better.
51 Best Practices to Boost Customer Software Training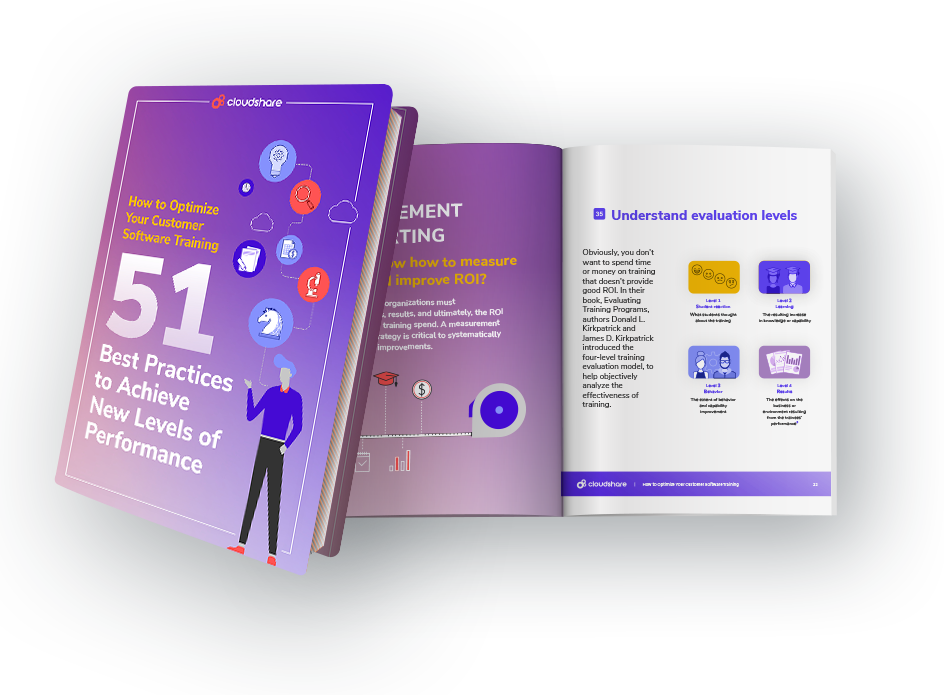 1. Enable Interaction
When you're running a virtual sales demo or a training session, there's nothing worse than the eerie, muted-mic-silence. Not only can a lack of feedback be off-putting, it also reduces your chances of getting to know your clients better and delivering optimal training.
Encourage your attendees to join with these additions to your technical training plan:
– Over the shoulder view – On some virtual training platforms, instructors can look at individual trainees' screens privately and assist them without having to do so in front of the entire session. This is especially helpful for those that are less confident in their use of technology.
– Chat – Those who aren't comfortable speaking on camera might feel more compelled to contribute via a text within your technical training session.
– Troubleshooting – Ask for specific pain points from everyone and tackle their problems one at a time. This should prevent getting multiple employees with the same problem all asking for support individually.
– Icebreakers – Breaking the ice and building a friendly sharing environment straight away will encourage more of your attendees to come forward with queries.
Read more about why engagement matters in virtual training demos
2. Make it Scalable
You need a training program that will grow with your business. This is made extremely difficult by legacy systems, as they require more hardware and maintenance than cloud training platforms.
Investing in a cloud training platform means that you'll always be ready to increase the amount of training sessions you can host or the number of clients you can train. It also means you won't be limited by old tech, thanks to rolling updates on almost all subscription model training platforms.
See how Blancco Technology used CloudShare to scale up sales demos
3. Create Realistic Virtual Environments
Sometimes running a demo account just isn't streamlined enough or causes issues around compliance and privacy. If this is the case, consider hosting an 'unplugged' full version of your product within a virtual training environment. This demo version will have the exact same features as the real thing, but won't be connected to your servers, meaning there's no chance of anything being broken.
Virtual environments also allow you to create realistic scenarios for your trainees. This could be as simple as dealing with a return on your ecommerce platform or may be as complex as creating crisis management scenarios to train engineering companies to use workflows on your automation software.
Building a virtual environment for technical training lets you present your product in its most realistic form. It also gives you the option to spin up virtual scenarios that showcase your software's strengths.
Find out why virtual training environments triumph over regular e-learning 
4. Know When to Lead and When to Leave
While your training may revolve around instructor-led sessions, you can add value with the addition of hands-on, self-serve training. This involves letting trainees or clients take a test drive of your product by themselves, in their own time. They can explore every bit of your software with confidence thanks to your virtual learning environment.
This hands-on training has been proven to increase knowledge retention and engagement, so you can promote stronger product literacy. However, complex features will inevitably require virtual instructor-led training (VILT). A good training platform will include instructor-led capabilities.
In some modern virtual learning software, the line between VILT and self-paced learning courses can be torn down. Technical training software that combines both styles of learning can offer you the flexibility of a self-paced course, with the ability to involve live instructors for set modules.
Read how virtual experiences can help to support better customer education, acquisition and retention.
5. Find the Features Your Audience Need 
Personalization is the name of the game when it comes to technical training. The more you can tailor the experience to your client, the better their overall experience is likely to be. Remember that your training session is more about the client than it is about your product.
If your training sessions tend to be a little longer, you may benefit from a collaboration feature that lets clients ask questions during your training without interrupting the demo leader. It can also help to build a community feel within the demo, as other trainees can contribute too.
Choosing the right features depends on the way you want to train, who your clients are, what your software does and the amount of resources and budget that you can use. And technical product training software is changing all the time, so it pays to shop around and find the platform that's right for you.
Need help deciding which features you need? Read our 9 must have features for virtual demo solutions
Level-up your technical product training with a virtual learning environment
CloudShare provides one of the most extensive virtual demo environments on the market, featuring a number of best-in-class functionalities, such as reusable training templates, customizable learning environments, dynamic cost controls and easy integration with existing learning management software.
With different ways to present, train and even test your product from within a hands-on sandbox environment, it's the only platform you'll ever need.
To learn more about how CloudShare can help you to run outstanding technical product training for your customers, get in touch today.
---
What you should do next…
1. Subscribe to our newsletter:
Subscribe to our newsletter below for the latest news, advice and thought-leadership for software professionals. Or visit our blog to browse our most recent articles.
2. Learn how virtual labs can grow your business:
To learn more about how CloudShare helps software organizations grow revenue, increase efficiency and improve quality, visit our resources page. You'll be able to browser dozens of valuable white papers, eBooks, webinars, case studies, and brochures.
3. Get a FREE, no obligation demo:
Discover just how easy it is to create your cloud environment—in minutes! One of our friendly virtual labs experts will be happy to:
Show you the platform in action
Calculate pricing for your business
Set you up with a 14-day free trial
Answer any questions you have
No pressure or obligation